From Castlebar - County Mayo -


Angling News
Angling News - WRBD - Mayo/Sligo - 11 Mar 2012
By Bryan Ward
16, Mar 2012 - 19:29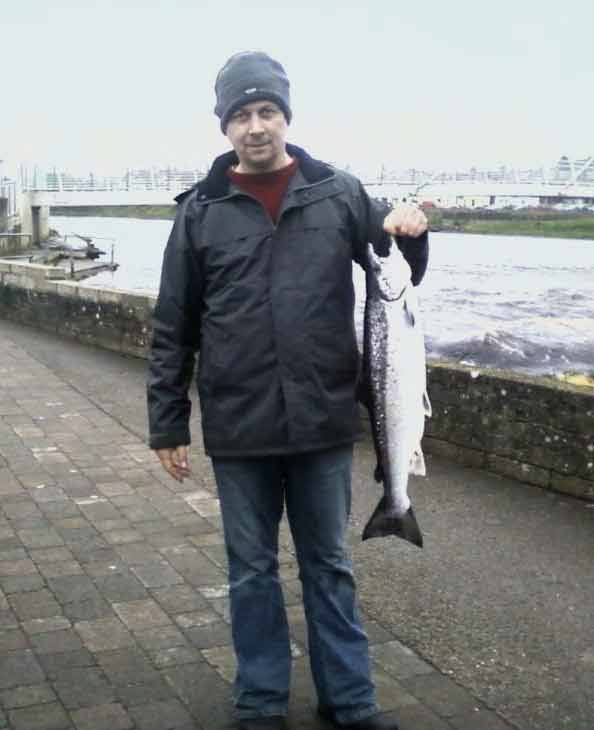 Mark Beattie with his second salmon of the season.

Salmon Angling

River Moy

Angling continues to improve on the River Moy, with a further three salmon reported. Upstream at IFI's Cloongee Fishery, visiting angler Adrian Spooner, Co. Clare, landed a 10lbs salmon on a spinner. In Ballina town, upstream of the Weirs on the Ballina Salmon Anglers water, Martin Conroy had further success with a 10lbs springer taken on the worm, while Mark Beattie also caught another salmon, weighing 9.7lbs.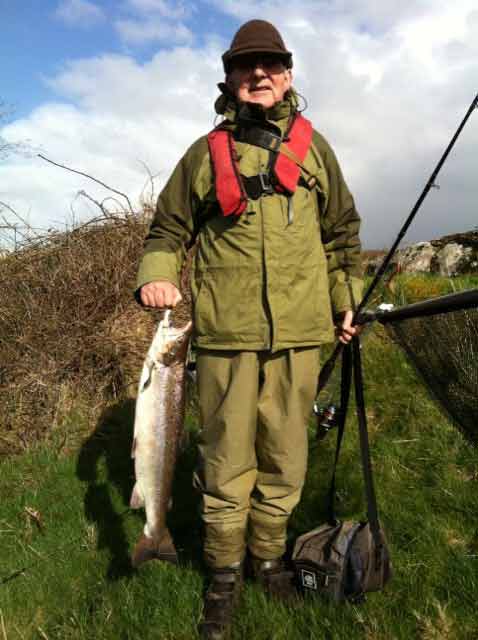 Adrian Spooner and his 10lbs Cloongee catch.

Carrowmore Lake

Carrowmore Lake produced a further two salmon over the past week. Brothers Declan and Frank Foley both had success on Sunday 11th, boating two fine spring salmon of 11lbs and 8lbs. The fish were taken on a Green Peter and a Claret Dabbler.

Trout Angling

Lough na Leibe

Lough na Leibe is continuing to fish very well with good catches reported by anglers. Most of the fishing on the Lough was done on Friday the 9th and Saturday the 10th March. On Friday, Bernard McDermott caught 6 trout including a well conditioned over wintered brown trout. Saturday saw the bulk of the action with many club members taking to the water. There were 25 reported fish, landed by 3 club anglers with additional catches also witnessed. Francis Brady banked 10 trout including one over wintered rainbow of approximately 3 lbs, Colm Walsh also had 10 trout including two good rainbows while Anthony Walsh caught 5 trout. Other anglers to catch on the day were Eddie Harte, Peter Walsh, Gerard McNelis and Darren McNelis. All of the reported fish were caught on the fly. The action on Saturday was attributed to a reasonable hatch of small duck fly. If you have a catch to report please e-mail it to the Club address, info@ballymoteangling.com. Successful fly patterns included small midge & nymph patterns and buzzers.

 



© Copyright 2012 by Castlebar - County Mayo -