From Castlebar - County Mayo -


Castlebar Mitchels Hurling
Croke Park Experience for Niamh Kennedy
By Tony Stakelum
10, Sep 2014 - 20:57



Last Sunday's All-Ireland Hurling Final between Kilkenny and Tipperary will be a day to remember for young camogie star Niamh Kennedy from the Castlebar Camogie Club. The Snugboro NS pupil got the opportunity to play at half-time in the INTO/Mini7s Exhibition game in front of thousands of people on the hallowed turf of Croke Park.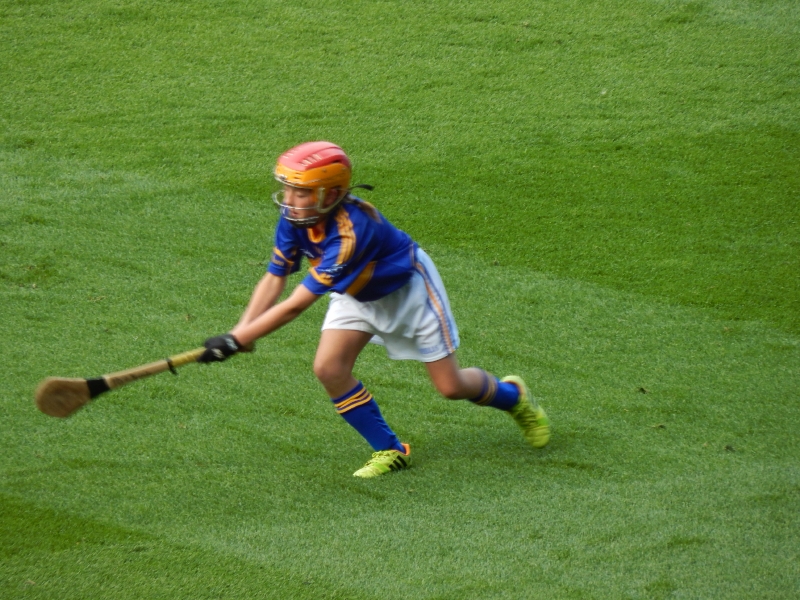 Niamh Kennedy in the yellow and red helmet of her native Castlebar Mitchels Camogie Club in action in Croke Park at the Mini7s exhibition.




Earlier this year, Niamh played a starring role for her school side - Snugboro NS - as the claimed the Mayo Cuman na mBunscoil Mini7s camogie tournament and is also a regular with the Castlebar Mitchels Camogie Club. Niamh played her heart out in the blue and gold colours of Tipperary on the day - and cherished the experience immensely.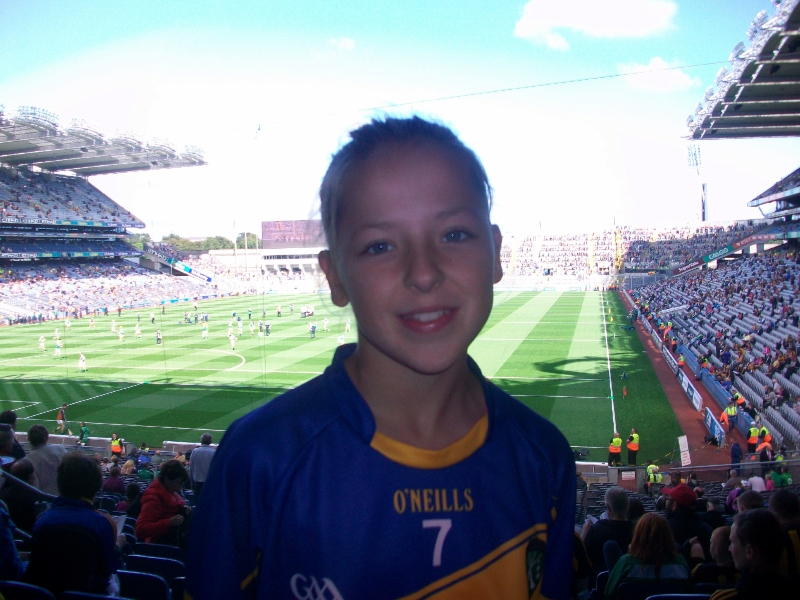 Niamh Kennedy - Snugboro NS in the Tipperary colours in Croke Park.




The Senior match was an epic encounter with Kilkenny and Tipperary drawing on a scoreline of 1-28 to 3-22 - in what was the highest scoring All Ireland Hurling final ever played.

© Copyright 2014 by Castlebar - County Mayo -