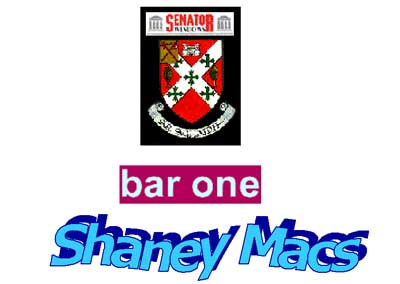 Firsts
The firsts had their first outing of the season when they took on Clanwilliam from Tipperary on Saturday evening after the Junior Interprovincial. It was a tough game, especially for the forwards who faced a seriously strong Clanwilliam front five but more than held their own in the loose. It what was an entertaining game the firsts came out on top thanks to a hat trick of tries from Darren Clancy and further tries from Ian Placey and Paul Coady. Another interesting note was the performance on their debuts by Tadgh Kirby and Enda Murphy. Well-done lads.
Training continues for all first and second team players on Tuesday and Thursday evenings. The teams are currently preparing for a busy season that begins in October. Given the fact that the season has reverted back to the once only format as regards games in the Connacht junior league, an optimistic attitude is currently in the club. Anyone interested in joining the panel to train are asked to contact any committee member.
Junior interprovincial
It was also a special day for the club with the junior interprovincial between Connacht and Ulster being held in Cloondeash. Unfortunately it did not go the Connacht lad's way with Connacht being defeated after a tough game. Well done to Alex and Mike and Kevin for representing the club with pride.
Underage news
Underage training will begin again for the new season very shortly so all underage players are asked to start getting some pre season training done as it is going to be a very busy season. those interested in helping in any way are asked to contact any committee member or contact the number at the bottom of the page for more details.
Congratulations
Congratulations to Joe Rawson who was awarded the Clubman of the year award at the Connacht Rugby awards on Saturday night last. Joe has worked tirelessly over the years and truly deserves this award. It is also great recognition for the work done by the club over the years. Well done Joe.
Membership
Membership will be due shortly, members will be notified.
Note: all news must be given to club PRO John Mulligan on the Sunday evening/Monday morning if possible for inclusion. He can be contacted on 086-0547660 or mulliganj52@hotmail.com