From Castlebar - County Mayo -


Guide Dogs for the Blind
From Mizen to Malin
By Chris O'Brien
6, May 2009 - 08:01

Tomas Langan from Davitts Terrace, Castlebar, is going to cycle from Mizen Head in Co Cork to Malin Head in Co Donegal to raise money for the Guide Dogs for the blind. The photo shows Tomas getting his bicycle ready for the cycle at the end of May.

Tomas is blind himself from birth and he now has a Guide Dog.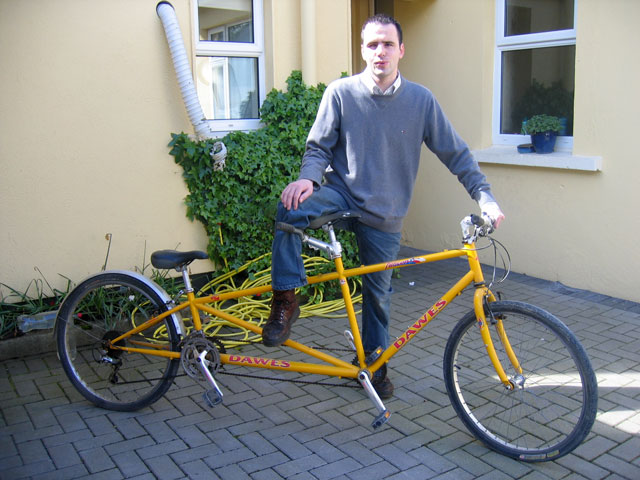 Tomas Langan with the bike on which he will cycle from Mizen to Malin.




There is a Fund Raising Night of Cabaret & Dancing in Digger Jays, Ayle, Westport on next Monday night 11th May, MC on the night is Henry McGlade, Special Guest is Derek Warfield of the Wolftones. A host of bands including The Bumble Bee, John Staunton, Paddy Joe, Paraic Bourke, Eunice Moran, TP Lynn, Richie Cosgrove, Tomas Langan, Noel McGlynn, Kay & The Country Stars etc., will perform at the Cabaret Night.

There will also be an auction on the night.

Tickets €10 euro each for a very worthy cause.



© Copyright 2009 by Castlebar - County Mayo -