From Castlebar - County Mayo -


Entertainment and the Arts
Wellness Fest
By Michael Baynes
2, Dec 2017 - 10:56



Saturday, December 9th is fast approaching and preparations are well in place for the 2017 Wellnessfest taking place at Ivy Tower Hotel, Castlebar. The event is an all day event and starts at 10.30am and continues until 5.30pm. The day will be full of therapy sessions including reflexology, bio energy, sound therapy, holistic massage, reiki, aromatherapy and is an ideal time to meet the experts for Q&A. There will also be holistic learning mini seminars, life coaching, stress management etc. You can book your sessions with any of the therapists on duty for the day and there are many different individuals to choose from to ensure the right match for you.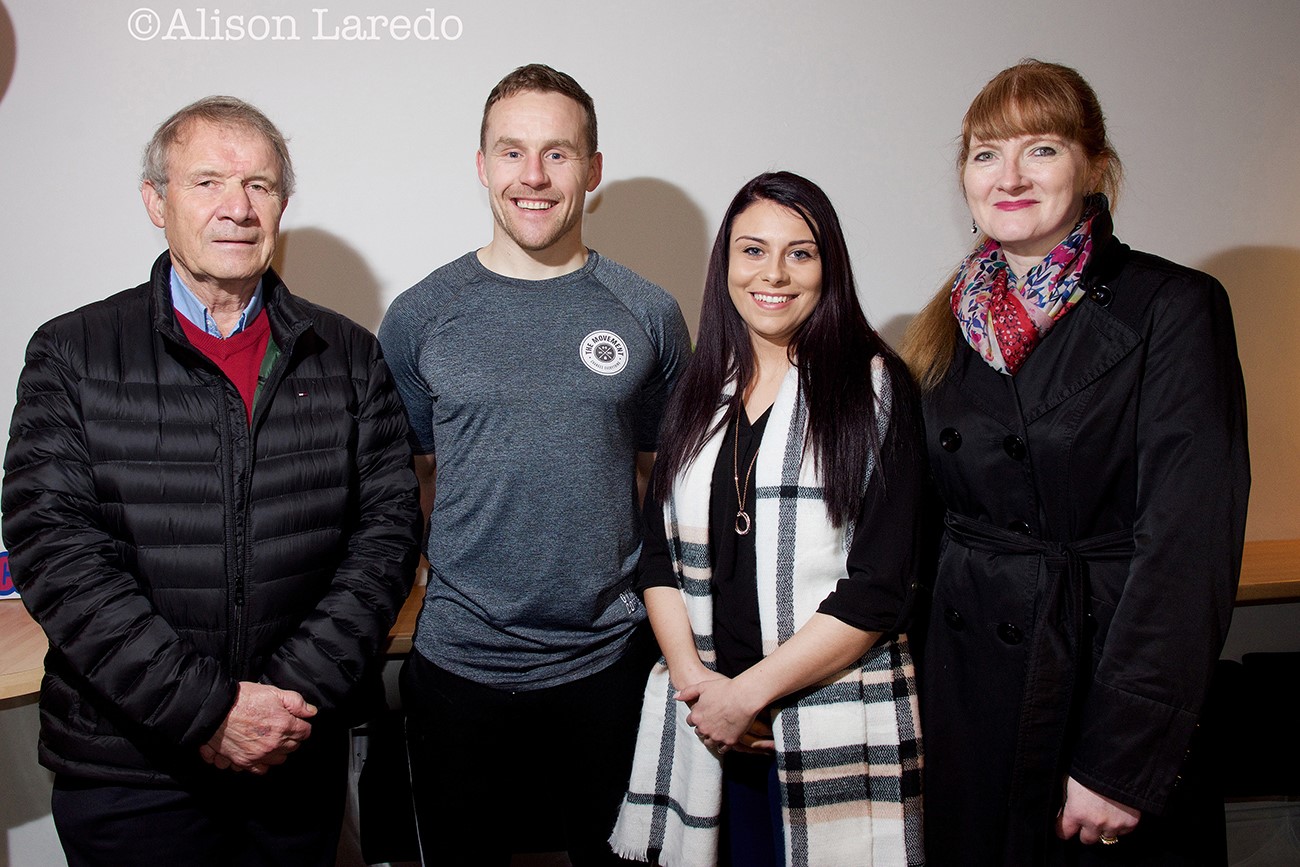 Pat Stanton (CRC FM), Andy Moran (The Movement & Mayo GAA), Trishia Greavy (Mayo Cancer Support), Angela Faull (CRC FM).
The event will be opened by Dr Prannie Rhatigan, a medical doctor with a life time experience of harvesting, cooking and gardening organically with sea vegetables. Prannie is recognised as Ireland's leading seaweed expert and has represented Ireland's finest food abroad and has featured on many TV and radio shows all over the world.
Also speaking is Fiann O Nuallain author, broadcaster, TV presenter and regular weekend columnist for the Irish Examiner and an advocate of gardening for health & wellbeing. Fiann's background is in medicinal botany, nutritional science and horticultural therapy as well as holistic therapies, mindfulness facilitation and CBT counseling.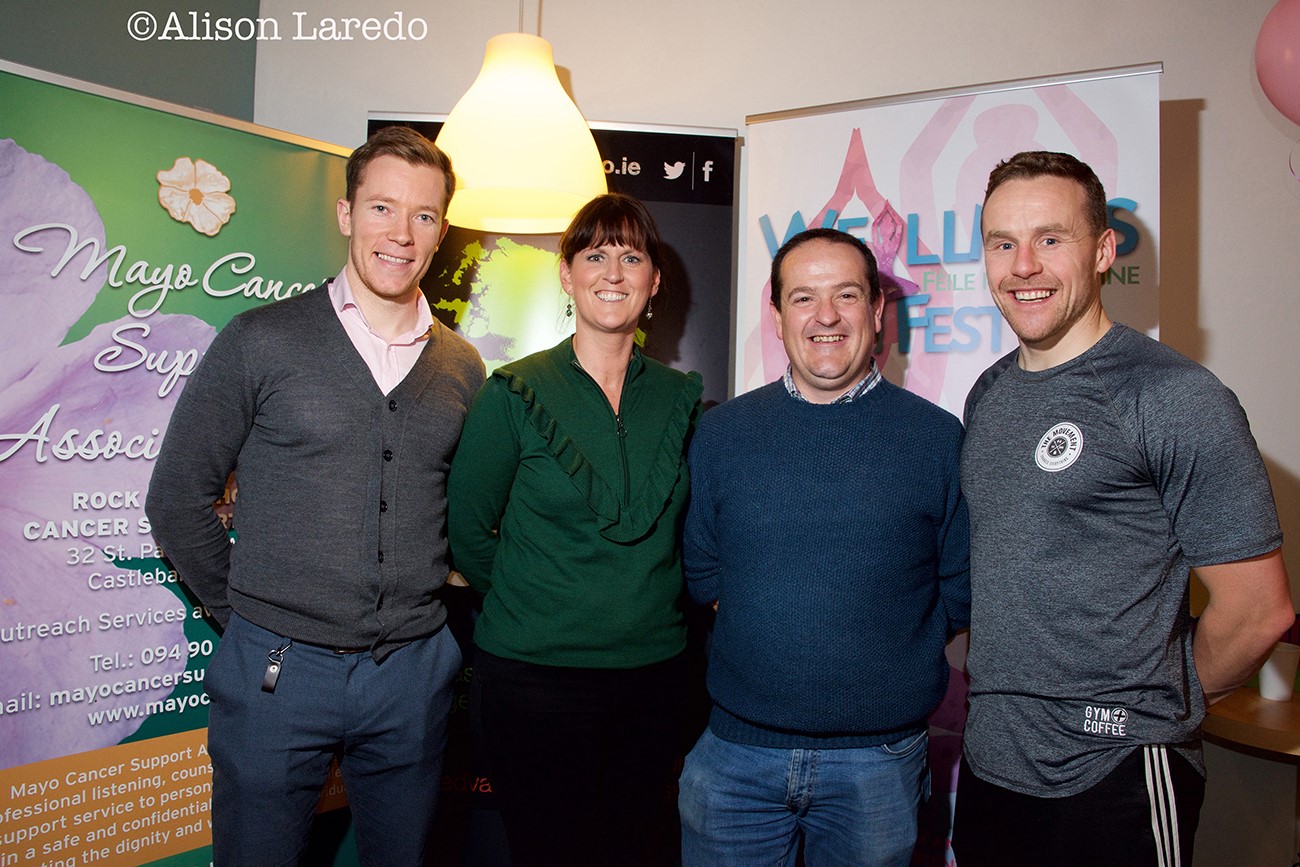 Donal Vaughan (Vaughan Shoes & Mayo GAA), Freda Nic Giolla Chatháin (Gnó Mhaigh Eo), Oisin Herraghty (Linenhall), Andy Moran (The Movement & Mayo GAA).
All therapists are giving their services free of charge to support Mayo Cancer Support-Rock Rose.
There was a huge turnout for the launch of the event in Linenhall at beginning of November with Mayo GAA legends Andy Moran and Donal Vaughan. Pat Stanton from CRC FM and Trisia Greavy also spoke on the night.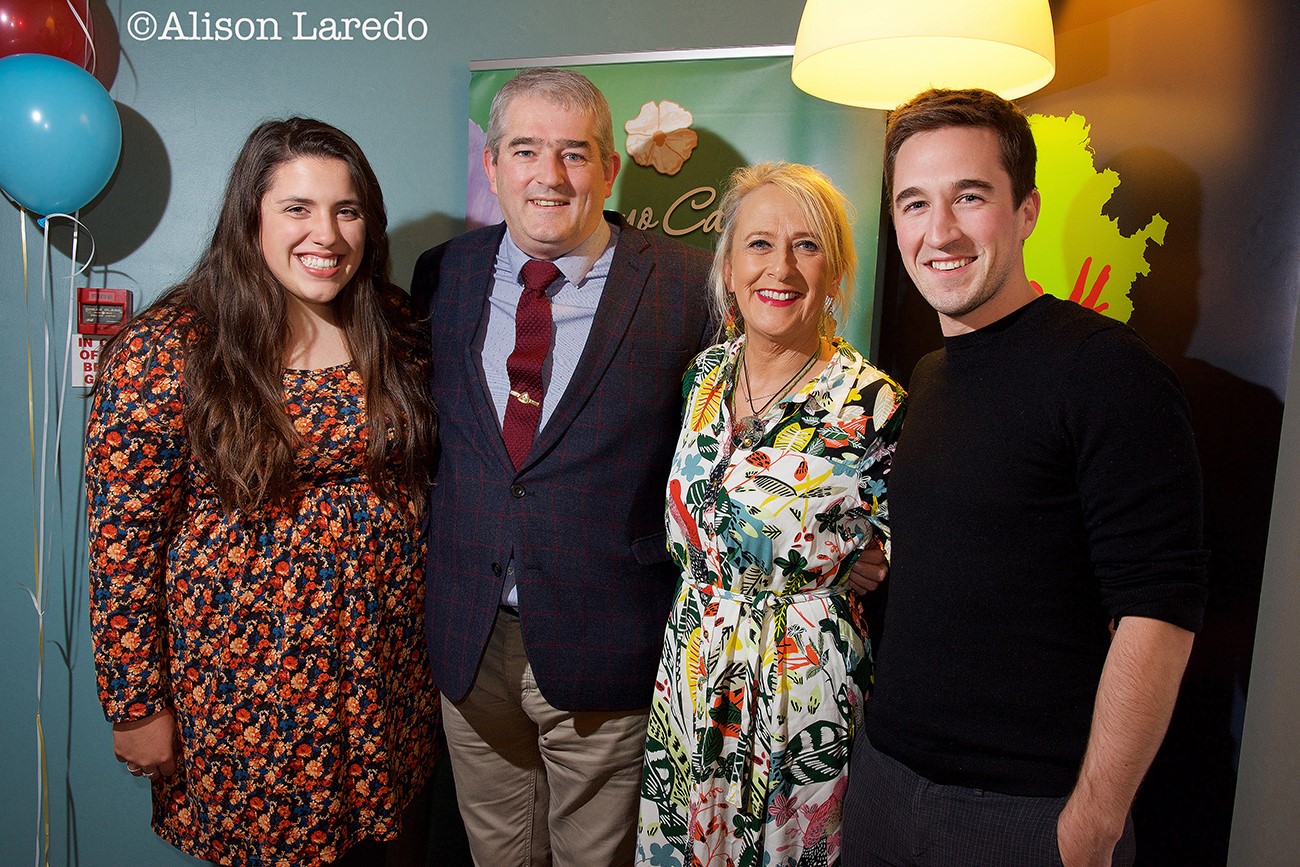 Karissa Van Baulen, Michael Baynes, Nolene Cashin Cafolla, Daithí Ó Gallachóir Organising Committee.
Tickets priced at €30.00 for the day allows people the opportunity to book their own session with therapists on the day, and attend the seminars. There will also be opportunities to do some unique Christmas shopping from the creative craft community!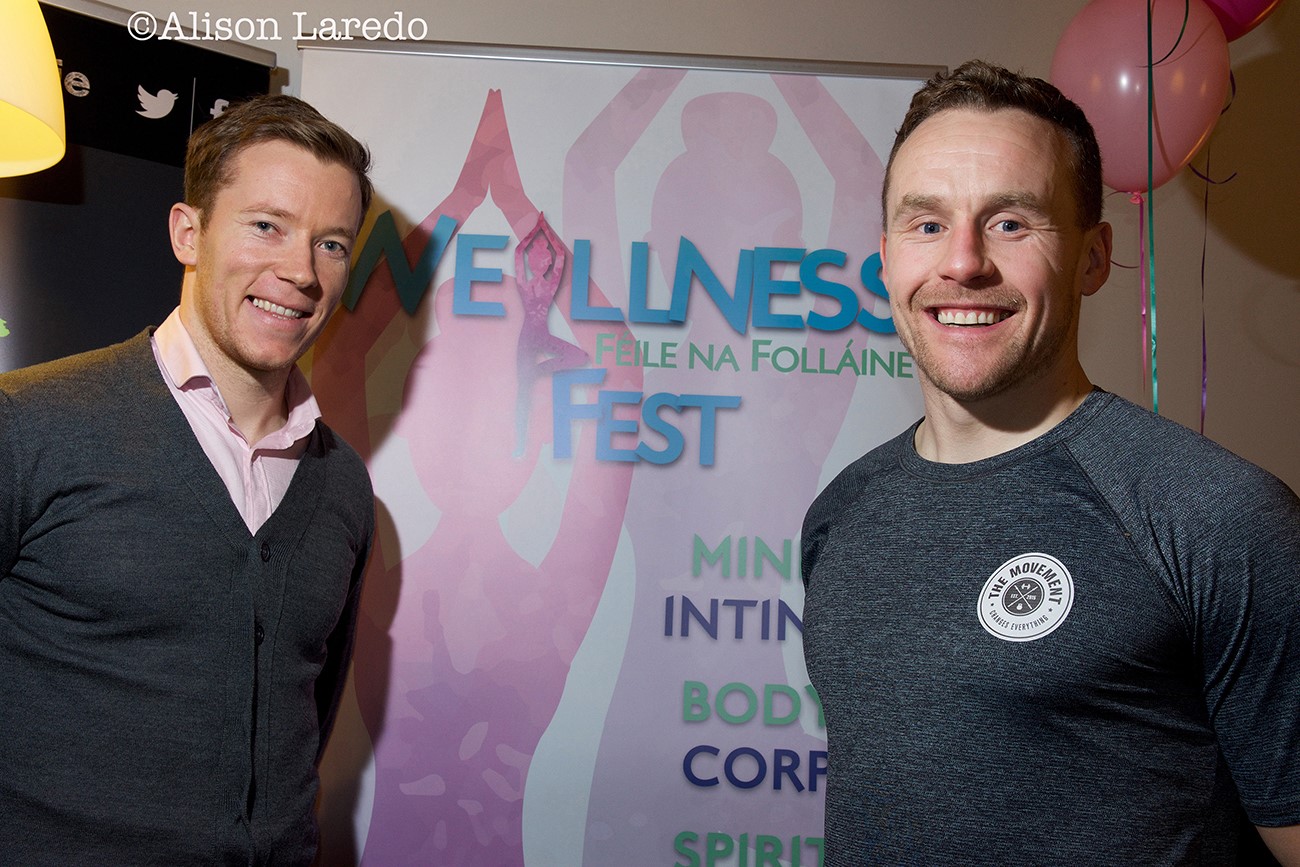 Donal Vaughan (Vaughan Shoes & Mayo GAA), Andy Moran (The Movement & Mayo GAA).

More details on www.castlebarwellnessfest.com, on Facebook at @castlebarwellnessfest or call: 089-428-4706.



© Copyright 2017 by Castlebar - County Mayo -