From Castlebar - County Mayo -


Frank Cawley
Arrah Here Clare
By Frank Cawley
22, Jul 2010 - 08:36


County Clare
You could spend a live time taking photos in County Clare. I've a list of places that I've yet to see. If you spill a coffee in Clare, they will write a song about it. You can die of the thirst in the Burren, there isn't a lake in sight. Irish is the first language in some towns Portuguese in others. In June 2010 I made a detour on a journey from Limerick to Galway. I took the Ennistimon road out of Ennis, and I ended up in Kilfenora.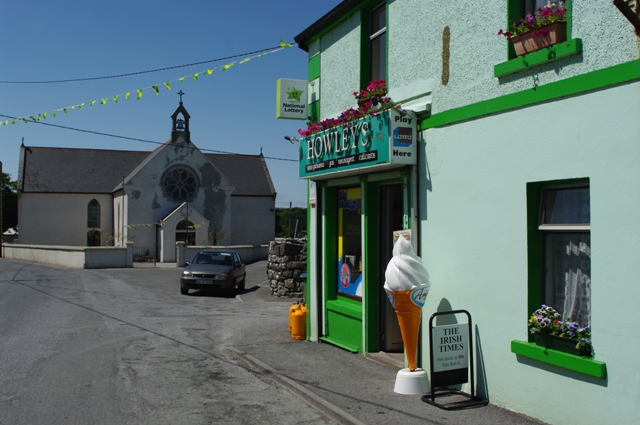 Downtown Kilfenora.


This is downtown Kilfenora, home of the famous ceile band. Howleys shop just down from the Kilfenora Burren centre. A small friendly tourist office, designed to sell west Clare and the burren to the droves of tourists that tip through the village.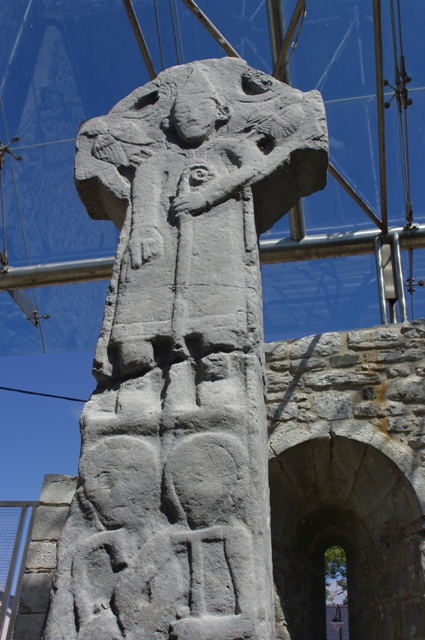 The High Cross.


The Kilfenora High Cross. It's in bad shape now after many years of western rainfall. The limestone doesn't offer great protection from the rain. So they built a glass roof over it. They'll do nothing for the smokers in local tavern but in Kilfenora they'll shelter a cross.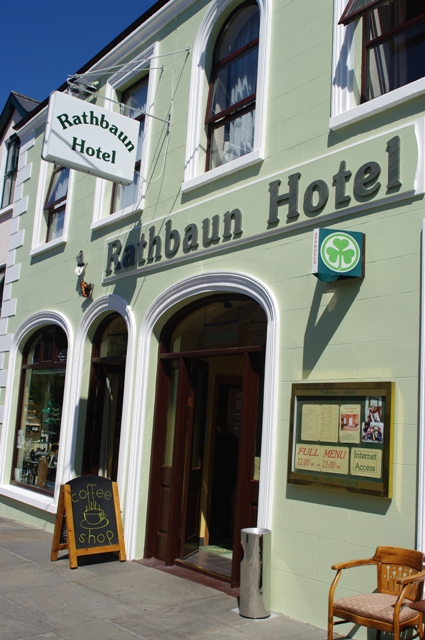 Rathbaun Hotel.


Rathbaun Hotel in Lisdoonvarna. I knew a man who spent three weeks here at the matchmaking festival. Eventually they sent him home. Told the poor old devil he wouldn't get a kick in a stampede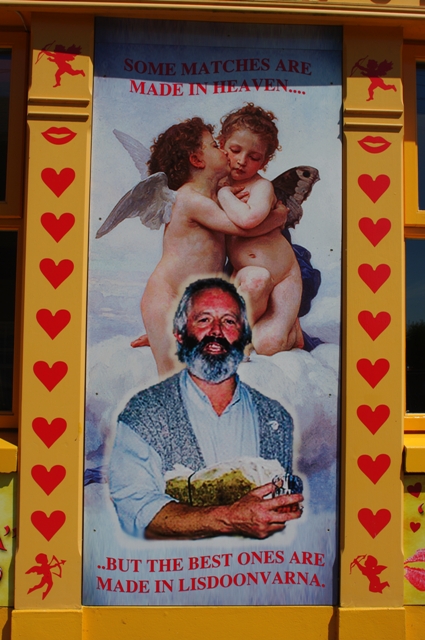 Willie Daly.


Willie Daly the 4th generation matchmaker.
"Some matches are made in heaven the best ones are made in Lisdoonvarna".
I hired out a top of the range Merc for the match making festival last year. I was kitted out in Man from Delmonte hat, hand made solid leather Italian shoes, and a tailored suit you'd be proud to be buried in. I told them I was the only child of an elderly multi-millionaire, and that it took me five long years to pass the junior cert. All I heard next was "I've a nice few matches for you kid". It was a good job I brought a dirty stick because I had to beat them off the car.
---
Surely once you go west of the Shannon you're in Connaught? It's hard to see how the county of Clare is officially in Munster. I met a guru who told me I was so far west in Mayo that I was east. Well in Kinvara you look west and you're in the south.
I was talking to two yanks in an restaurant in New York. My God you're from the old country. I am indeed my friends. "Are you from Clare?" - "Not at all". Turns out they had been to Ireland a few times. Every time they flew into Shannon and they never made it outside the county. One of them had a big interest in Irish music. She had been to the Doolin festival a few times. "They were everywhere", she said, "in phone booths, in the chapel, in the stores, on top of post boxes..." her friend said: "Musicans?" - "Not at all...drinkers."
---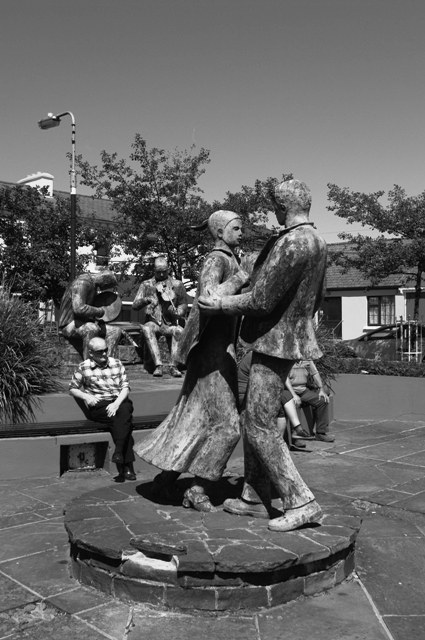 Downtown Lisdoonvarna.


Most people go to Lisdoonvarna to soak in the local spa, or for the singing and dancing, others go for a soak in the local taverns. Hoping all the single ladies might weave their way into their webs.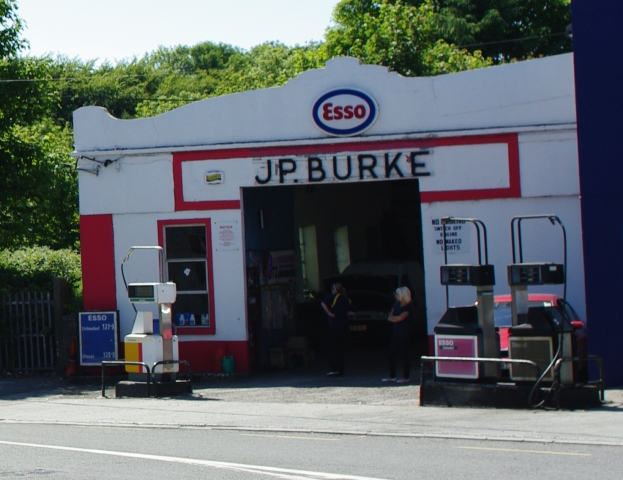 JP Burkes.



Burkes without the O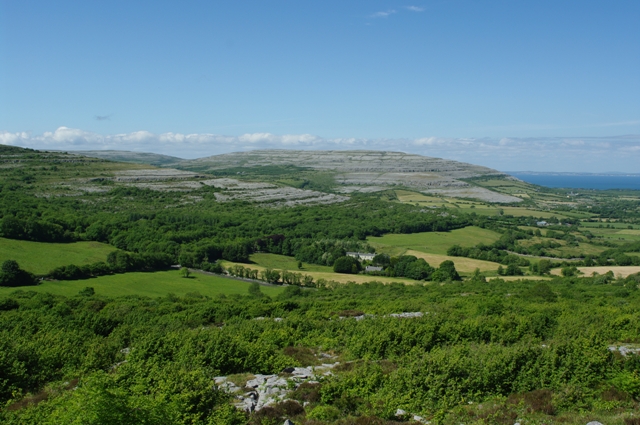 Cork Screw Hill.



Corkscrew Hill on the road from Lisdoonvarna to Ballyvaughan still in Munster. This offers a great vantage point of the Burren and its weathered lunar type landscape. Well that is if they could grow gorse bushes on the moon.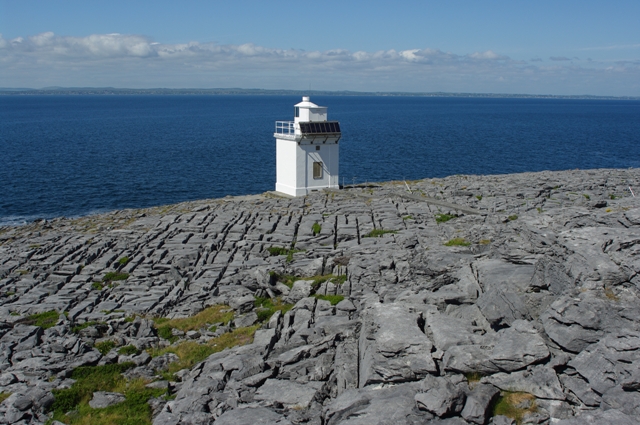 Black Head lighthouse Galway Bay MUNSTER.


Blackhead Lighthouse, so far west it's in Munster. Me head is fried even thinking about it. The lighthouse is in the top north west corner of County Clare and the Burren, over looking Galway bay, and the kingdom of Connaught.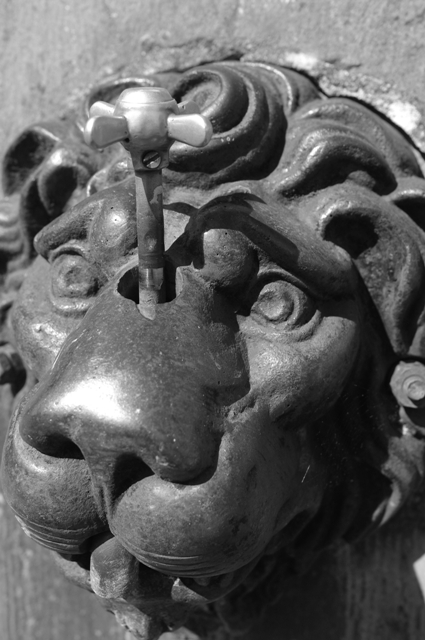 Lions breath.


The Lions head tap in Ballyvaughan.
The water supply to this fountain was given by Col. the honourable Charles White M.P. Tipperary. Lieutenant of Clare. 1874.


© Copyright 2010 by Castlebar - County Mayo -