From Castlebar - County Mayo -


Frank Cawley
Something Very Unusual Happened in Castlebar in August 2017
By Frank Cawley
26, Nov 2017 - 18:40



For a brief period of 24hrs Castlebar because the costa del sol. Or as one man put it the sun shone where it never shined before, and that was bridge street. The bridge street tavern to be precise where the AGM of Hairyeyes sunglasses took place. There is four of us involved in this unusual start up but half the party is from Castlebar, including the chief Tom Bourke. Hence Castlebar was chosen for the launch, one man travelled the whole way from Bangalore India and another from the Dtwo tavern in Dublin where he spent the previous 24hrs celebrating an easy Dublin win over Monaghan Dublin 1-19 Monaghan 0-12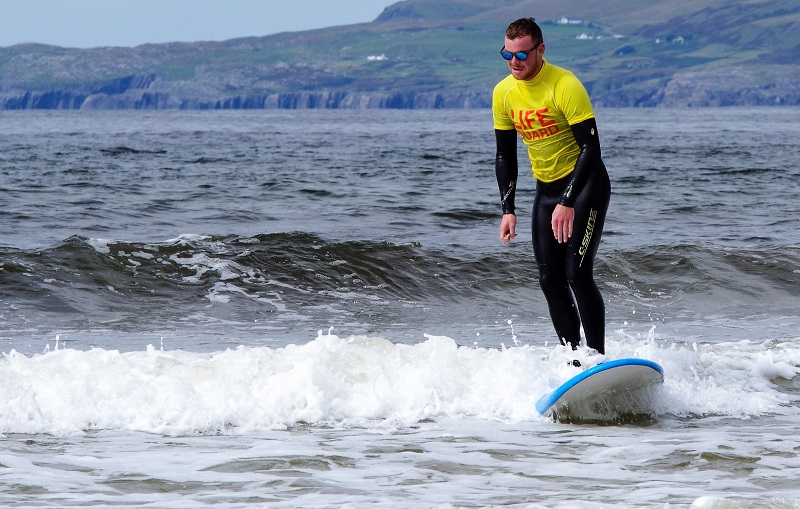 Castlebars Rory Touhy has competed in the Irish open surf championships. This picture was taken in Carrownisky where he is wearing a pair of hairyeyes Atlantic motions.
There hasn't been a history of sunglasses in Castlebar for obvious reasons but fortune can favour the brave or in this case the insane. Its not that easy selling anything on line and this took almost a year of planning and hard work to come up with a range of sun glasses that we could sell on line, not in Castlebar but the plan is to sell them throughout the EU. The shopkeepers of the past are moving to the shopkeepers of the future by putting their wares on line, or on the internet. On a plus side you have a much bigger market place your no longer confined to a passer by stopping in and trying out what's on offer you have to get the message out there that your open for business and hopefully the punters like what you're doing and buy what your selling.

I suggested the business model should follow that of the traditional shopkeepers in Castlebar where we wouldn't sell on Thursdays or Sundays and have breakfast lunches at 10am and dinner drinks at 7pm most days. That idea got kicked to touch straight away. Its a 24 x 7 affair. Customers never sleep.

The idea was dreamt up in a tavern on Castle street last Christmas in the mid depths of winter. Instead of selling snow shovels (not that easy to ship) we decided snow glasses or why not sun glasses. The glasses would have to do what they say, protect your eyes and the customers should look good wearing them. If your surfing, hiking, fishing, fighting a hangover, cycling, or driving west then these glasses will do the job.

It has taken a lot of hard work and effort to learn the social media side of the marketing, so it's a God send that we went live at the end of the season because we have been spending most of the winter trying to understand how the whole thing works. We are actively looking for help from students in GMIT to see if they can help us feed the social media sponges. In the old fashioned world if you had a deal then you put an advertisement in the Connaught and a week later the customers would arrive.  Online is an eye opener totally different spectale.  You need to keep focused on your customers.  #seewithstyle #hairyeyes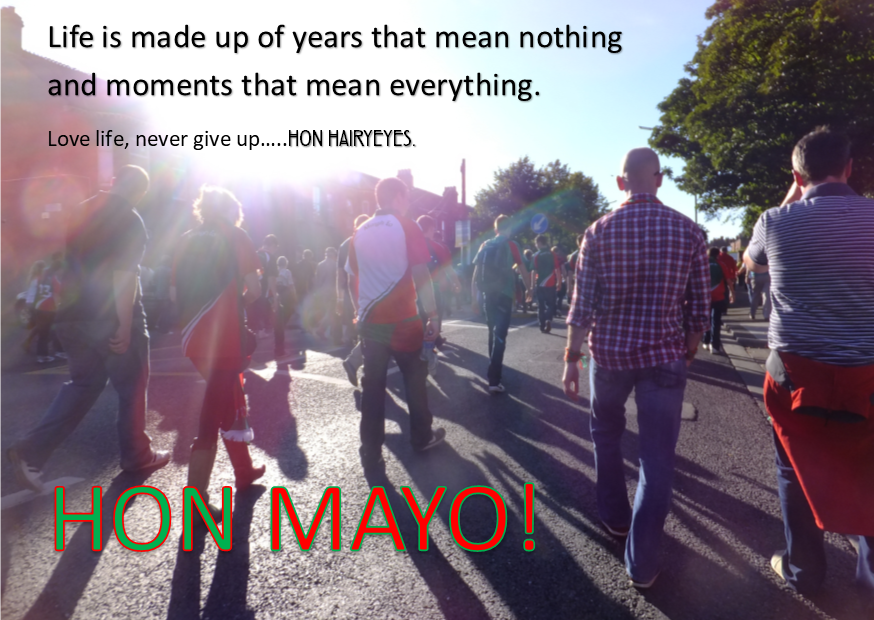 We have to be honest there was unrest in the hairyeyes camp during this years all Ireland SFC campaign. One man had a finest cousin playing for the Dublin team and 75% of the hairyeyes staff were firmly backing Mayo. It was a win win for both teams we send a free pair to all the players on both teams.
















© Copyright 2017 by Castlebar - County Mayo -