From Castlebar - County Mayo -


Frank Cawley
Spirit of Place. Carrowteige 54° North 9° West.
By Frank Cawley
9, May 2009 - 10:41

A Clock, a Sculpture for bold kids that were turned into Swans, and not a mention of the gas....

It all started with a kneejerk purchase of a gimped 31 day regulator clock on the internet. I received the clock in almost perfect condition. It ticks and tocks, and tells perfect time, albeit twice a day. Years ago there was plenty of clock repair men in and around Castlebar, but the advent of quartz has mined their slow but sure demise. I searched the internet, the Golden Pages, Buy and Sell, Castlebar.ie, and I couldn't find anyone that would repair a clock.

I was lucky enough to be out for a few sociable pots of hooch one weekend when I bumped into a comrade from the Mullet. He told me about a guy who fixes antique watches in Carrowteige. I wasn't too sure if a watchmaker would be able to fix a clock, but after we had lorried down a few more glasses of ale, we all agreed it would make perfect sense that a watchmaker would be able to fix any gimped internet- sourced clock a man would choose to buy. So sure we were, that we rang flutie Joe's cousin in Carrowteige at about 1am in the morning. Luckily his cousin was up watching his Mick Flavin DVD's and not only did he know the famous Carrowteige watchmaker, but he also had his number in his phone. I decided there is no time like the present so I rang the watchmaker. He wasn't awake, and he told me he would put the internet clock up my tradesman's entrance if I ever rang him at 1.30am in the morning again. Fair enough I said, would you be able to take a look at it Tuesday week, and he said Tuesday was fine. So thats how I ended up in Carrowteige and thats where I took these photos. The watch man, turned out to be a gentleman of the highest degree, but he was not able to fix my clock. His advice was to resell it on Ebay. I decided instead to raffle the clock, 5 euro a ticket, I paid a ton Euro for the clock on the internet, and I sold 58 tickets and when the winner discovered that the clock was claimed, I gave them their moneyback.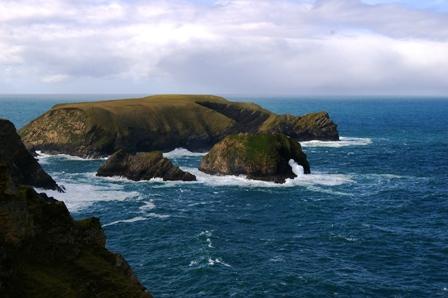 A sense of place:


The Internationally renowned spirit of place outdoor sculpture project centers on culturally distinct, historic, unspoiled and isolated regions around the world. In 2002 Architect Travis Price, assisted by architectural students from the catholic university of Washington, USA, started work on the first project in this series. After having developed major sculpture projects throughout the world in America, Canada, Peru, Italy, the spirit of place found its cultural counterpart here in County Mayo. Officially unveiled in July 2005, the "Children of Lír" sculpture is dedicated to teh immigrants of Erris. The project is a partnership between the catholic university and Uadrás ná Gaelteachta, Mayo county council and the local community who denoted the site.









***image6***






Travis Price Architects Spirit of Place









© Copyright 2009 by Castlebar - County Mayo -