From Castlebar - County Mayo -


Frank Cawley
The Christmas Day Swim: Lough Lannagh
By Frank Cawley
28, Dec 2008 - 17:40



There was a larger than normal turn out for this year's annual Lough Lannagh Christmas Day Swim. For some this is a religious experience. A way of cleaning their souls - the same as the cleansing swim in the River Ganges - only difference being the temperature of the water.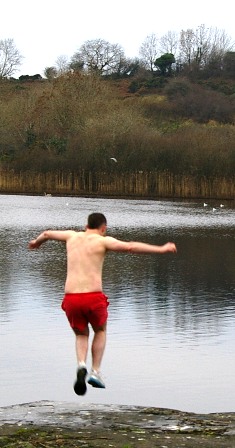 This was the first man in....Ready Steady








































© Copyright 2008 by Castlebar - County Mayo -