From Castlebar - County Mayo -


Frank Cawley
You can take the man out of Belmullet
By Frank Cawley
16, Aug 2009 - 20:21

Some pictures from the ancestral heartland. Pictures taken in June 09 this year when we had our summer. Things looked so much brighter then, you could say Mayo for Sam and people would have said its our year. You could have said isn't great that the unemployed masses are having a bit of sun to cheer them up. You could have said that green shoots of growth are appearing in the festered economy. You could have said all of these things and you would have been wrong. The only thing I predicted correctly in June was that I would continue to suffer from great bouts of thirst every weekend.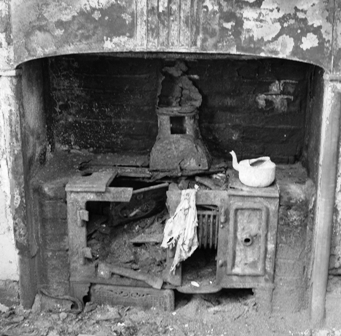 Many's the stock pot of hooch was brewed on this once sturdy oven in its time.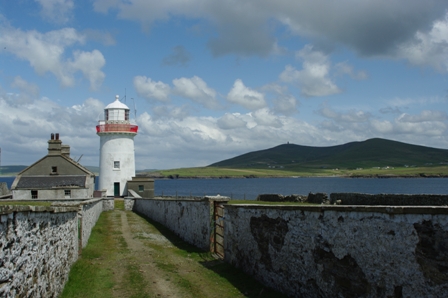 Ballyglass lighthouse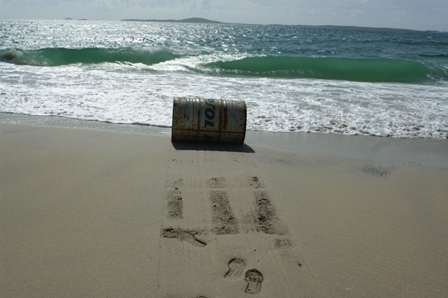 I thought I'd struck gold, and after years of unsuccessful beachcombing I'd found a barrel of Beamish. It was empty, an empty Spanish barrel of oil discarded by the hungry Spanish fishermen.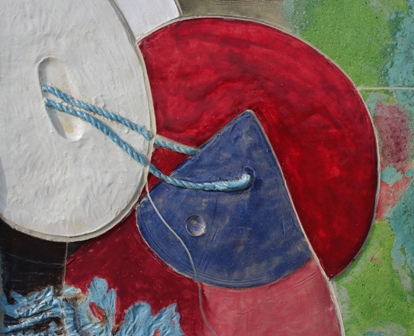 One thing I thought I'd never see in Blacksod.... Art.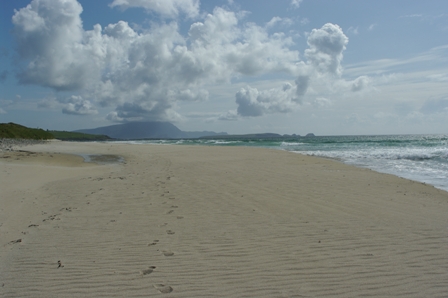 The nicest place in the world when the sun shines. Where else would you find miles of deserted shoreline. I'm related to a man who found the body of a Russian sea captain on this same beach way back in the 1950's. He sent his watch and wallet onto his shipping company, an honest man. Sure I said to him what good is a watch to a dead man, not much good either to a live man from Belmullet when the watch only tells you the time in St Petersburg.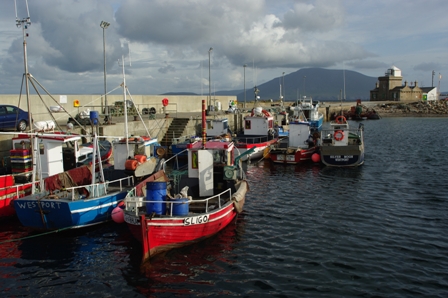 The newly extended and refurbished Blacksod pier, God bless Eamon O'Cuiv.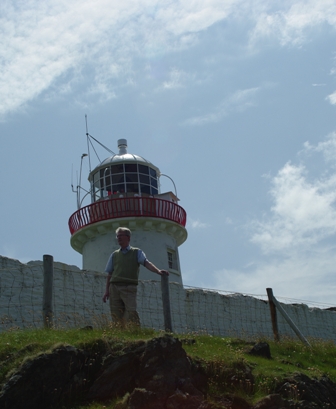 A local man looking for pirates off the coast of Ballyglass lighthouse. Someone said to me once that the best place to find a pirate in Belmullet was in the western strand on the annual fair day on the 15th of August.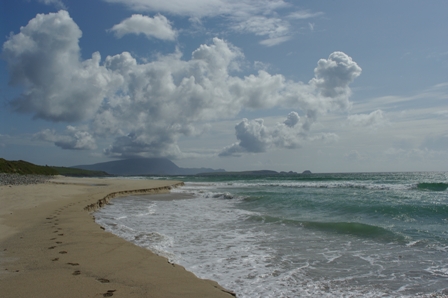 The rarest thing this day was the clouds.

Piebald ponies putting on weight for August 15th when every traveller in Ireland will be bidding for their scalp.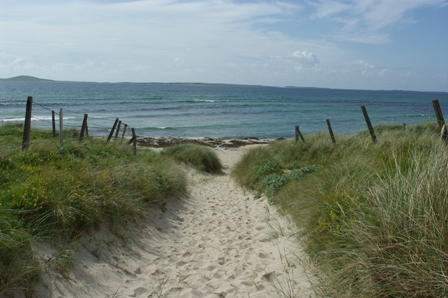 Next stop Inishkea.





© Copyright 2009 by Castlebar - County Mayo -