From Castlebar - County Mayo -


Stage Plays
There's Going To Be Wigs On The Green In Parke
By Vincent McHale
2, Nov 2017 - 12:28



Parke Drama Group Stages Wigs On The Green


There's going to be Wigs On The Green in Parke on the Fri. 3rd & Sat. 4th November as Parke Drama Group prepares to stage the hilarious comedy from John McDonnell.


Wigs On The Green, a superb comedy of yester year, tells the story of Betty Smith and her daughters Kitty and Maureen. Kitty & Maureen are keen to settle down with brothers Jim & Jack Matthews much to their mother's dismay since the lads haven't an acre of land or a shilling between them and Betty has much grander aspirations for her daughters. But that won't stop the lads from giving it a shot, so with the help of the girls' uncle Tom Bell and friend Maggie Martin they hatch a plan to sway Betty's opinion of them. The plan starts off well but things start to unravel when the lads' uncle, Michael Rooney turns up.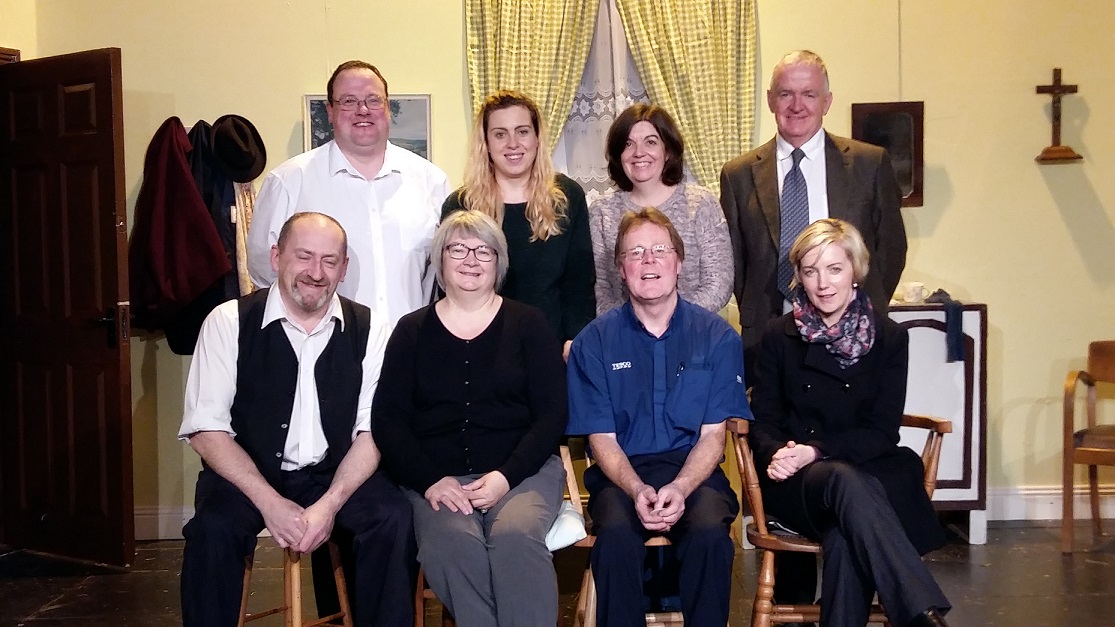 Parke Drama Group is delighted to welcome two new actors on stage this year with Aoife Kilcawley and Heather Collins taking on the roles of Kitty and Maureen respectively; while veterans Des Gilsenan and Vincent McHale take on the roles of Jim & Jack Matthews. Also returning to the stage after a number of years in the Director's Chair is Brid Quinn in the role of Betty Smith along with Richie Wynne as Tom Bell, Jo Dean as Maggie Martin and Michael Maguire as Michael Joseph Stanislaus Rooney. Wigs On The Green is directed by Lizann Gorman, her first time directing a stage play but she has a wealth of experience in the world of drama, musicals and creative writing and she has brought all those talents to bear here.


Wigs On The Green goes on stage in Parke Community Hall on Fri. 3rd & Sat. 4th November @ 8.00pm. Tickets cost just €10.00. For more information and advance bookings call 087 7432924.  Tickets also available on the door.

Visit our Facebook Page for more information.

 



© Copyright 2017 by Castlebar - County Mayo -