From Castlebar - County Mayo -


April 1st
Speed Trap with a Difference
18, Apr 2008 - 17:14



Thousands of motorists on a major west of Ireland roadway were today (TUESDAY) duped by an April Fools' trick with a difference – a lifesize cardboard cut-out of a Garda car with a speed gun poking from its window.

The zany initiative was undertaken by Mayo County Council, with the support of local gardai, to bring attention to the need for driving within the speed limit.

"The purpose of the cut-out was to let people know the only ones they are fooling when they are speeding are themselves," said Noel Gibbons, Road Safety Officer of Mayo County Council.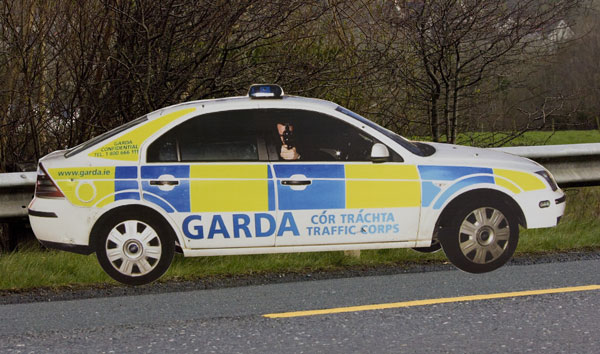 Speed Trap!
"People might have felt fooled if they slowed down when they saw the car and speed-gun in the distance, only to find out it was only a cardboard cut-out. Others might have gone past it above the speed limit, and felt some relief when it wasn't a real speed check.
"But the point we were trying to get across is that when you speed, you are putting yourself and others at risk. It's not just about avoiding penalty points for speeding, it's about driving safer at all times.
"Almost 200,000 people got speeding fines in Ireland last year. We would like to reduce the figure in Co. Mayo because speed plays such a major role in causing collisions on the road."
The cut-out was placed on the N5 roadway linking Castlebar and Swinford, one of the busiest roads in the west.