---
Posted by EkoFreek on July 17, 2008 at 21:25:40:

In Reply to: connaught editorial posted by Connaught editorial on July 17, 2008 at 15:50:55: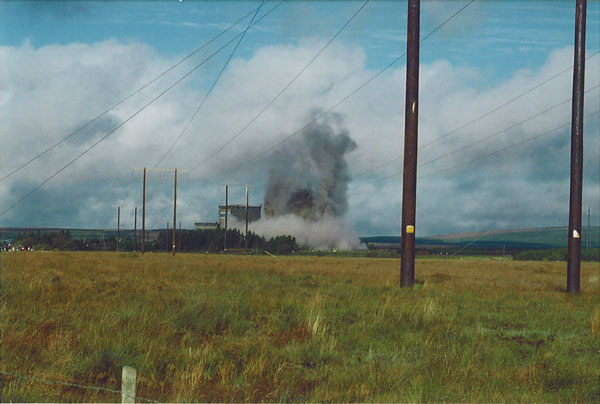 The site has not been in pristine for over 40 years if you ask me - I know you naively didn't ask but I'm going to tell you anyway:
Nobody was worried before about the state of the place so what's the big deal now? That site was an experiment in bog and forestry pollution potential for many years. They fertilised the hell out of it to see if anything could grow. The only thing they succeeded in growing was blue green algae in the lake that the water flowed into. How many years was fishing suspended because of blue-green blooms? How many animals were buried beneath the bog leaching their weary bones out into the lake?
No fishing there for many years until "lo and behold" for the first time in over ten years sea trout are being caught in massive numbers again this year - see this week's report from the fisheries board saying that just two anglers caught (and released) 100 of the rarest of fish - the sea trout - in just one day's fishing? The most incredible catch of Sea Trout ever seen in Carrowmore just last week. Could the new fishing dawn have anything to do with the environmental care and attention now being lavished on the area?
Surely if can't be that the monitoring and care being taken to avoid any kind of pollution incident whether by foresters, farmers, construction site workers has had its effect? Surely it can't be that Carrowmore is now showing what it can really do when it is not sneakily polluted on an almost daily basis by careless ignorant polluters where there is no monitoring going on? Oh surely not. Surely they didn't just put those sea trout in just to make it look good. I'm sure you can buy sea trout online somewhere eh?
Or perhaps it's just all that aluminium from the soil washed off construction site is working just like aluminium does in water treatment works the world over - cleans and purifies the water so that fish can see and survive again. Even extremely rare fish like sea trout?
Or perhaps the fact that the great Bellacorick turf burner just down the road - that great greenhouse gas producing, bog gobbler and bog-evaporator has run out of steam? The devastation wreaked on that supposedly 'pristine' corner of North Mayo by Bellacorick had to be seen to be believed.
Check out the quote from the NW Angling news on this site:
________________
Ronnie Mayock and Tom McCarthy had the best of the fishing, they boated a staggering 100 sea trout and showed exemplary concern for conservation by releasing all. Visiting German angling journalist, Bernd Taller and boat partner had 44 sea trout (43 released) to 2 lbs and a fine brown trout of 2.5lbs. Larry McCarthy & Dermot O Hara caught 32 sea trout with 27 returned while J.J. Sullivan and boat partner from Meath caught 34 sea trout (23 released). Successful fly patterns included Claret Dabber, Bibio, Dunkeled, Clan Chief, Gosling, Claret Bumble & Green Peter.
__________________