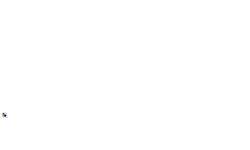 Castlebar Celtic Summer Camp
Click for details

Castlebar Tennis Club Summer Camp
Click for details
Hawthorn Montessori School
Golf Course Road, Castlebar
Age: Caters for children ages 3-10.
Dates: Will run from June25th-Aug.3rd
Parents wishing to book any week or all six weeks should do so now.
The Camp provides all day care to children of working parents.
Information: Mary Loftus (094) 23364
Venue: Westport Sports Park
Dates: Week commencing 16th July.
Venue: GAA pitch, Newport Road, Westport.
Dates: Week commencing 23July.
Venue: Westport Sports Park
Dates: Week commencing July 30th.
Westport Rugby Club Summer Camp:
Venue: Rugby Club
Dates: Week commencing August 13th.
Venue: Ballintubber Community Centre Pitch
Ages: 8 - 14 years.
Dates: Monday July 9th
Time: 10.00a.m - 2.30p.m
Price: One Participant; £25
Two Participants from one family; £40
Three Participants from one family, £50
Venue: Carnacon Community Centre
Age: 8 - 13 years
Dates: 16th - 20th July
Information: Contact Franny @ (094) 60031
Age: Kiddies Camp; 5 - 7 years
Older Group; 8 - 13 years
Information: Annette Keane (094) 26693
Orla Quinn (086) 8741132
Venue: Starting on Monday ART ATTACK makes a welcome return to the Linenhall Arts Centre for the summer. Hot on the success of last year's drop in art work- shops for children.
Date: The Linenhall Arts Centre is presenting an all-new series of stand-alone work-shop sessions for 6-10 year olds on Monday afternoons starting on 9th July - 27th August (NB excluding Monday 6th August).
Time: 2.30p.m - 4.30 p.m.
Price: £1.00 per child per session. There is no pre-booking, and places will be allocated on a 'first come first served basis'.
Information: These workshops will offer a variety of stimulating guided art projects exploring a wide variety of media including clay, painting, plaster casting, mixed media, music, collage and paint. The workshops will be under the guidance of a number of artists; each with their own area of interest and all experienced with working with young people. Participants will have the chance to work with a broad range of art and natural material using different techniques and have lots of fun in the process. Further Information from the Linenhall Arts Centre, Linenhall Street, Castlebar.
Telephone: (094) 23733
E-mail:linenhall@anu.ie
Web:www.thelinenhall.com/
top

---
If you are running a camp in Mayo this summer
contact us and we will add your details.

Our contact address is :
Castlebar Server Project, Ltd,
c/o Chamber of Commerce,
Spencer St.,
Castlebar.

Tel: 094-24845
email: info@castlebar.ie