From Castlebar - County Mayo -


Kevin McDonald
Mayo Men Serving in Chad
By Kevin McDonald
29, Apr 2010 - 15:15



Greetings from Africa. I managed to get together all three Mayo personnel serving here in Chad in the middle of nearly 500 Irish Troops drawn mainly from the Eastern Brigade.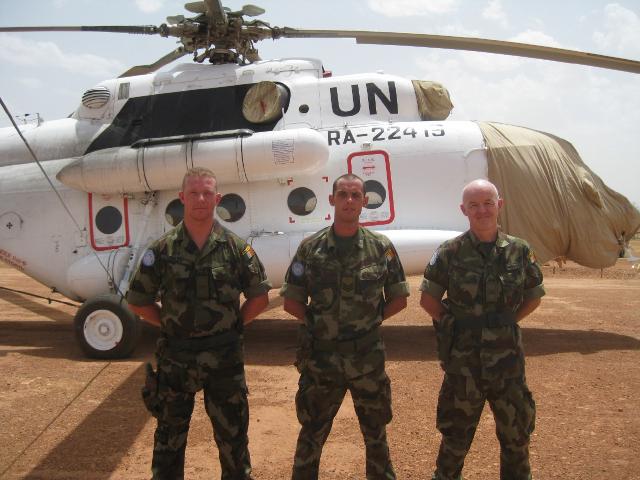 From L to R: Cpl Damien Morley originally from Bekan Claremorris and now living in Athlone Co. Westmeath, He has previously served twice in Liberia. Petty Officer (Irish Naval Service) Brendan Barrett originally from Rathcash Killala and now living in Ringaskiddy Co. Cork with his wife Carmel and son Ryan. He is on his second mission to Chad. Comdt Kevin Mc Donald originally from Castlebar and now living in Loughrea Co. Galway with his wife Clare and daughter Ellen and son Ben. He has served in Lebanon in 1984, 1993, 1996 and in Israel, Syria and Lebanon from 2005 to 2007.



Its absolutely roasting here with midday temperatures hovering around 50 degrees. As we dismantle our camp in Goz Beida, see attached picture, the living conditions become more Spartan as tents, air-conditioning etc., are taken down for shipping to Ireland. We are filling the approx 200 containers that need to be transported 1000 odd kms to the capital Ndjamena for onward transport to the nearest sea port of Doualla in Cameroon prior to shipping to Ireland. Needless to say extracting all our troops and equipment from a mission in the heart of Africa, in a country nearly twice the size of France, is as big a logistical challenge as the original deployment was.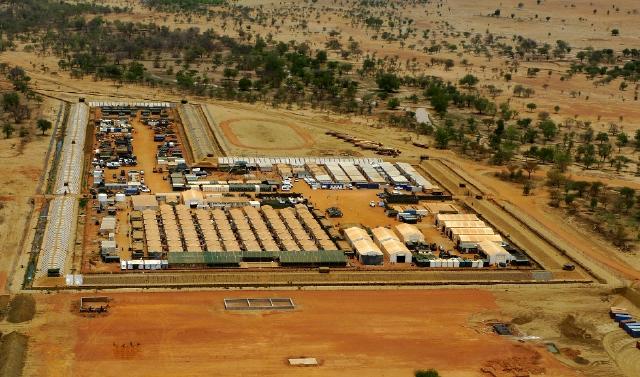 Camp MINURCAT as viewed from the air.



Naturally at this stage a cold medium in Johnnie Mc Hales would be more than greatly appreciated.


Best Regards
Kevin McDonald
Comdt
OC Recce Coy
102 Inf Bn



© Copyright 2010 by Castlebar - County Mayo -