Welcome to our third class homepage.
Click on the picture links below to see more photos of
Ms Gaughan's & Mrs Uí Dhomhnaill's third classes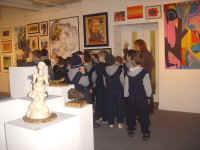 Click here to see pics of our recent visit to the Linenhall
Art Gallery and our fabulous workshop there!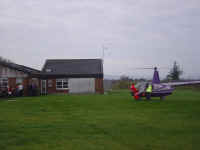 Great excitement as Santa Claus
arrives by helicopter especially to our school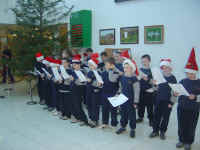 We went carol singing to the hospital on Dec 17th


Let's All Sing a Song
Click here to hear all classes singing some songs -
recorded onto trial CD in June 05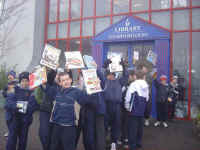 Our first visit to the library this year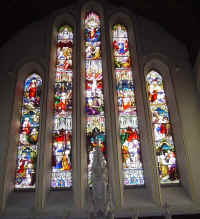 We visited the church to examine the newly restored rosary window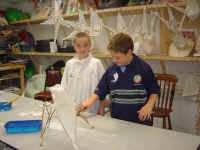 Making lanterns at the Linenhall
in October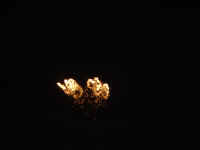 Floating lightshow
& fireworks at Lough Lannagh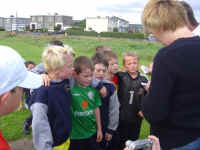 Visit our SPORTS page to
see us in action over the year!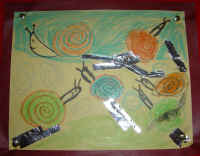 Click the image to see our cool artwork. Keep checking in as there's lots more to be added over the year!!