Images of Mayo
Photographs by Hugh McGinley

Croagh Patrick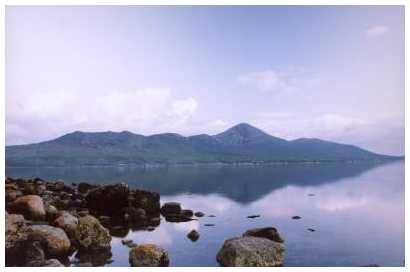 Croagh Patrick is approximately 30 min's drive from Castlebar. It is located between Westport and Louisburgh near the village of Murrisk. Croagh Patrick is Mayo's most famous landmark, rising to 2510ft above sea level. Its pyramid form dominates the south Mayo landscape.

In 441, Saint Patrick (Ireland's patron saint) is reported to have climbed and spent one whole lent (40 days and 40 nights) in prayer, meditation and fasting on top of the mountain then known as 'Cruachan Aigh'. Prior to his visit, the mountain was a place of pagan ritual. Recent discoveries on the mountain include ancient cooking sites, megalithic tombs, standing stones, ringforts and other archaeological finds. The history of Mayo extends over 5000 years.

Croagh Patrick is now Ireland's mountain of pilgrimage (our holy mountain).
Many thousands climb 'the Reek' every year, following the path from Murrisk car park. On 'Reek Sunday' (the last Sunday in July), as many as 60,000 pilgrims climb to the summit in honour of our patron saint. Traditionally, the climb was made at night and barefoot, but night climbs are now discouraged for safety reasons.
In recent years it has become very popular for visitors to the area to climb or partially climb Croagh Patrick. With proper conditions it can be a most enjoyable and memorable experience.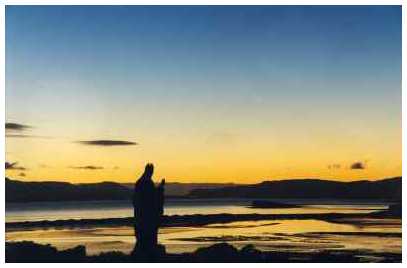 The View of Clew Bay from Croagh Patrick


For those interested in climbing Croagh Patrick, it is wise to take some basic precautions:



Bring proper clothing and foot-ware (runners should be fine).
Climb only during daylight hours and allow plenty of time (approx. 5 hours in total).
Bring some provisions (water, bananas and chocolate are good).
It is advisable to climb only on days when the summit is visible.
It is a reasonably arduous climb, so use common sense regarding your level of fitness and your health.
Bring a stick if you think it may help.
Enjoy