From Castlebar - County Mayo -


Mayo Historical and Archaeological Society
Launch of new historical book.
By MHAS
23, Oct 2017 - 12:21



Mayo's Forgotten Famine Girls -


From Workhouse to Australia (1848-50) & Convict Journal


The launch of a new historical book by Terry Reilly .

Castlebar Library, Thursday October 26th at 8 pm.


 


Real people, real events, excruciating hunger, death and destruction, workhouse life, voyage to Australia, and what became of the girls...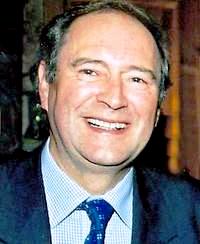 Terry Reilly, Author.

When the famine struck Ireland the consequences were horrific. It was our holocaust, our Rwanda,  our Syria. Between 1846 and 1855, somewhere between 1.1 and 1.5 million were to die out of a population of 8.5 million. Another 2.1 million would leave, of whom 1.8 million crossed the Atlantic to America and Canada. Many, too, went to Australia, some as convicts, some as fee paying passengers. And then there were the 4014 orphan girls who jumped at the opportunity  to escape the awful grimness of the workhouse for, as they were told, 'a land of milk and honey'.'This is the story of the brave 137 girls from Mayo (87 from Ballina PLU, 10 from Westport, 15 from Castlebar and 25 from Ballinrobe) who overcame great challenges - including abuse and deadly diseases that would claim many of their children - to leave their mark on the other side of the world. Today, their descendants in Australia run into hundreds of thousands.

Plenty of information too on a cross section of Mayo convicts sent to Van Diemen's Land!!!!

© Copyright 2017 by Castlebar - County Mayo -