This is Cong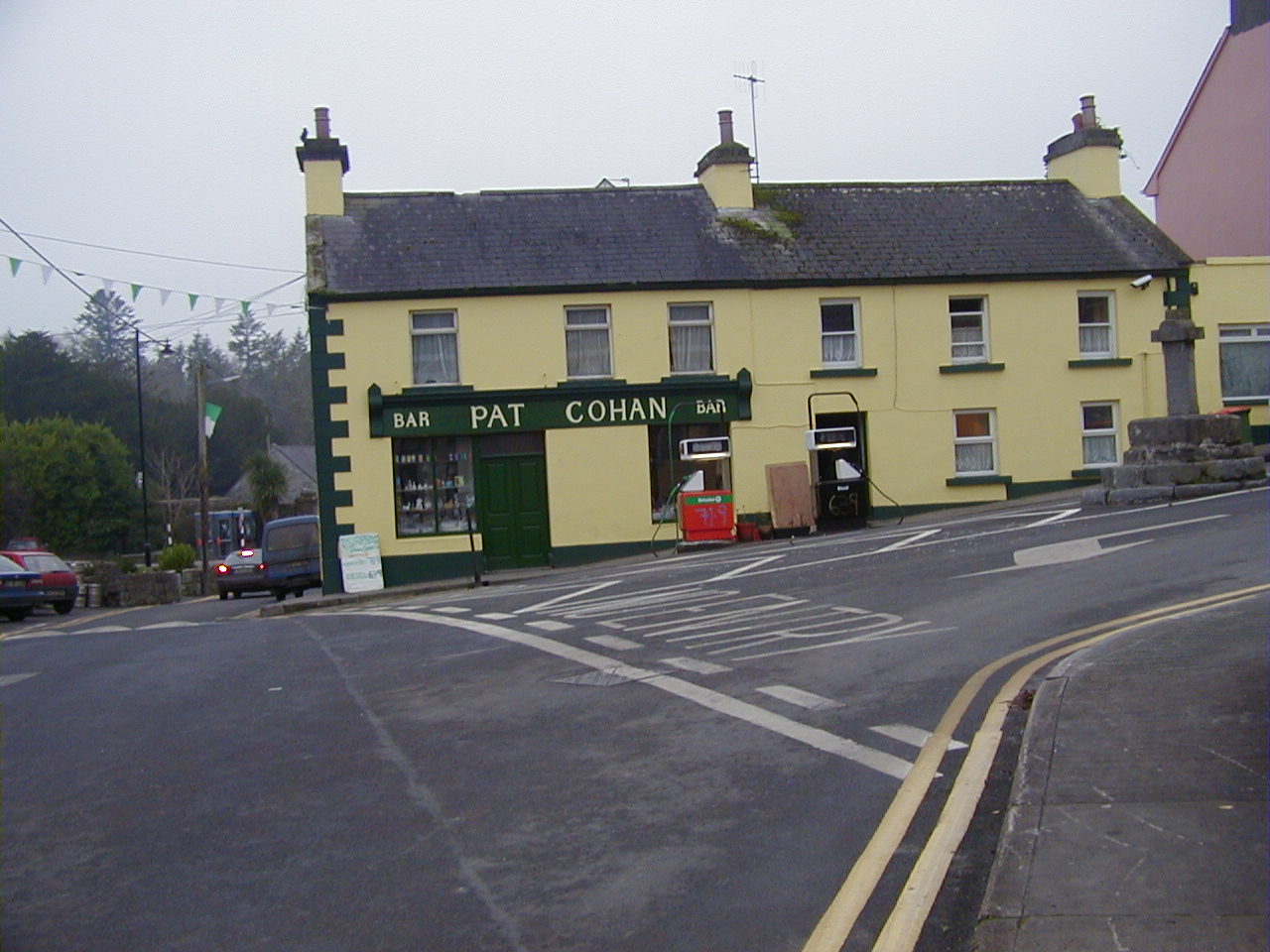 This shop is not a pub but it was featured in the
making of the film and is in fact owned by Murphy's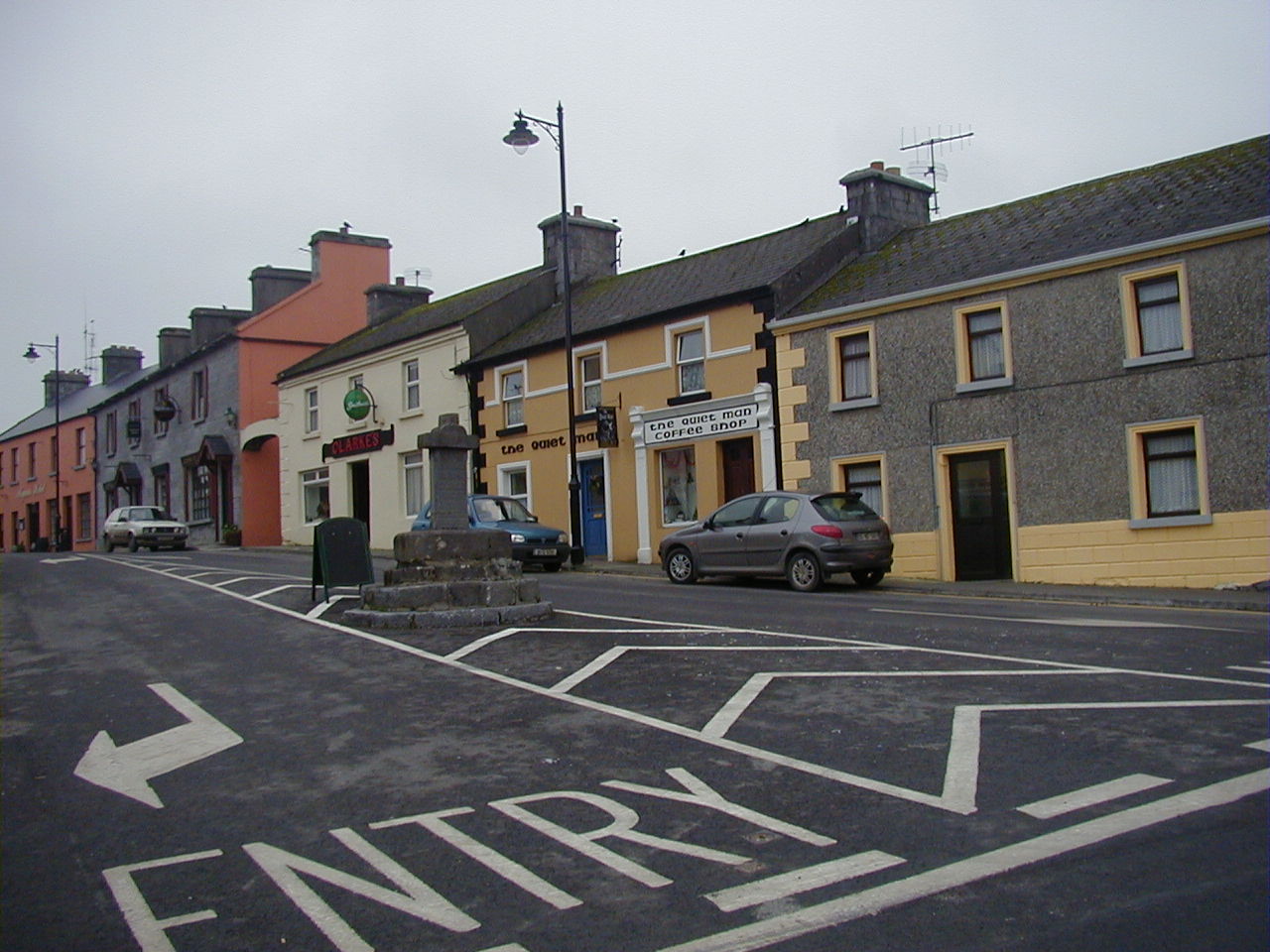 This cross is supposed to mark the spot where they
found the Cross of Cong which is held in the National
Museum in Dublin. Another treasure for Turlough House!!



The Catholic Church is in the middle of the ruined church.
They are about to refurbish this church shortly so they will be
using the Church of Ireland church.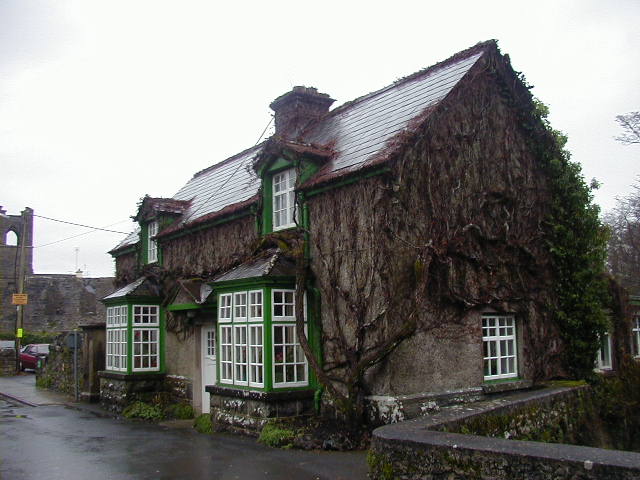 This is the house at the exit from Ashford Castle.
Once it used to be the entrance where they collected
half a crown per adult which was given to charity.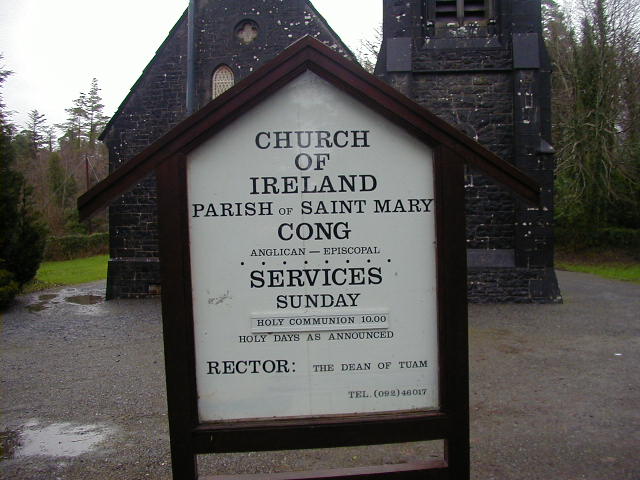 We have now arrived at St.Mary's Church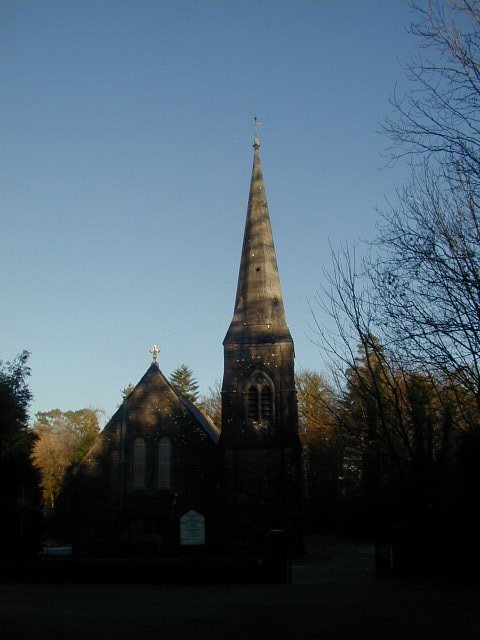 This is the front of the Church
Pierce Brosnan is to be married here shortly, all are welcome.
Previous Next