A Run in the Mountains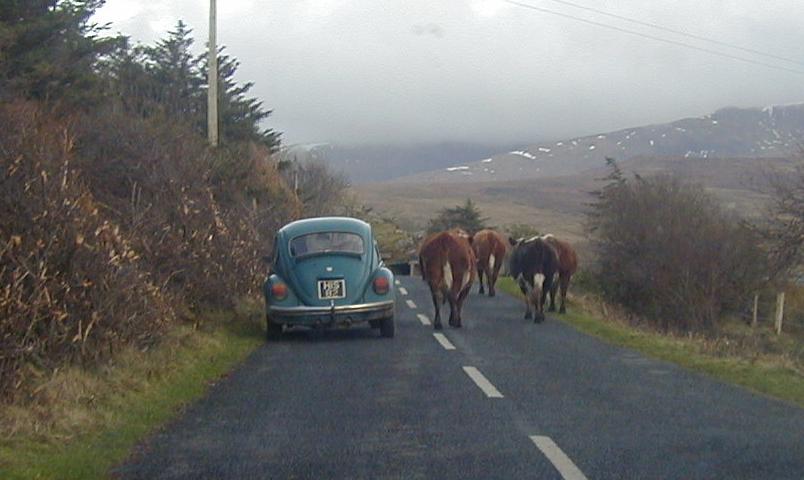 I took these photos on Sunday 21-01-01.
There were cattle before there were cars
even Beetles.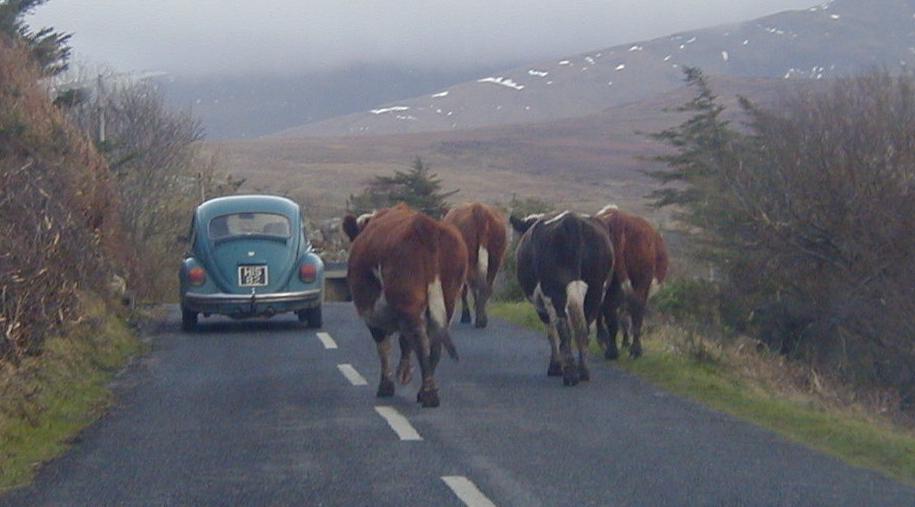 Away it goes again without a bother.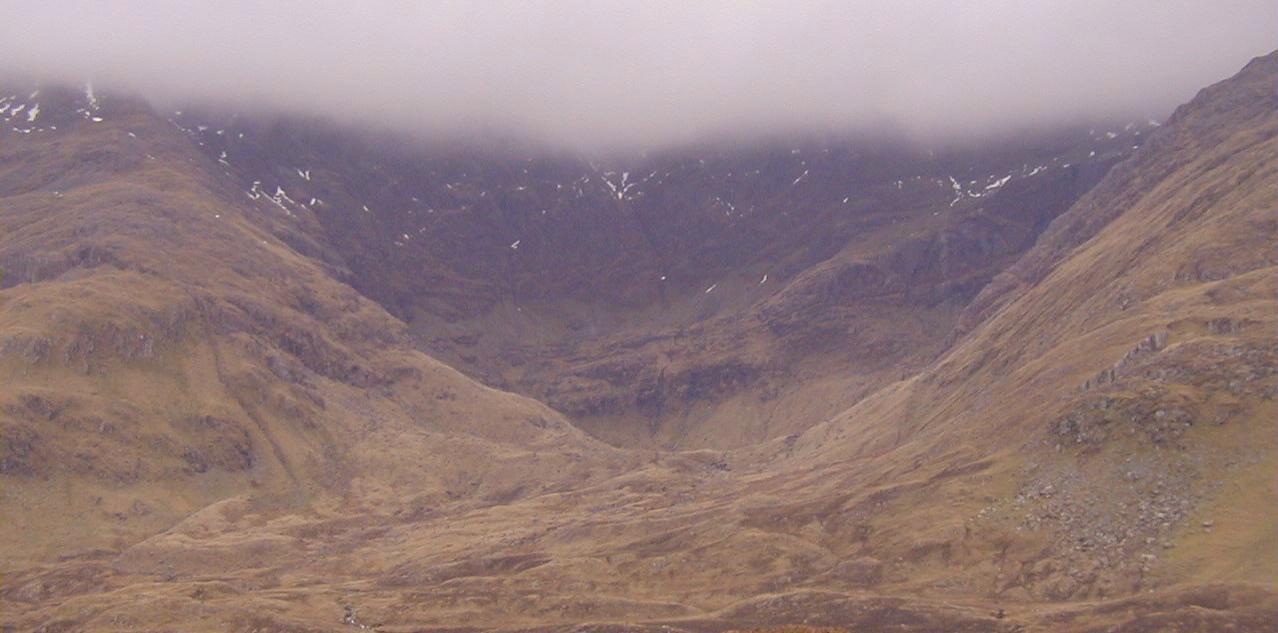 Here you see a corrie, a section of a mountain
which was taken away by the ice during the
Ice Age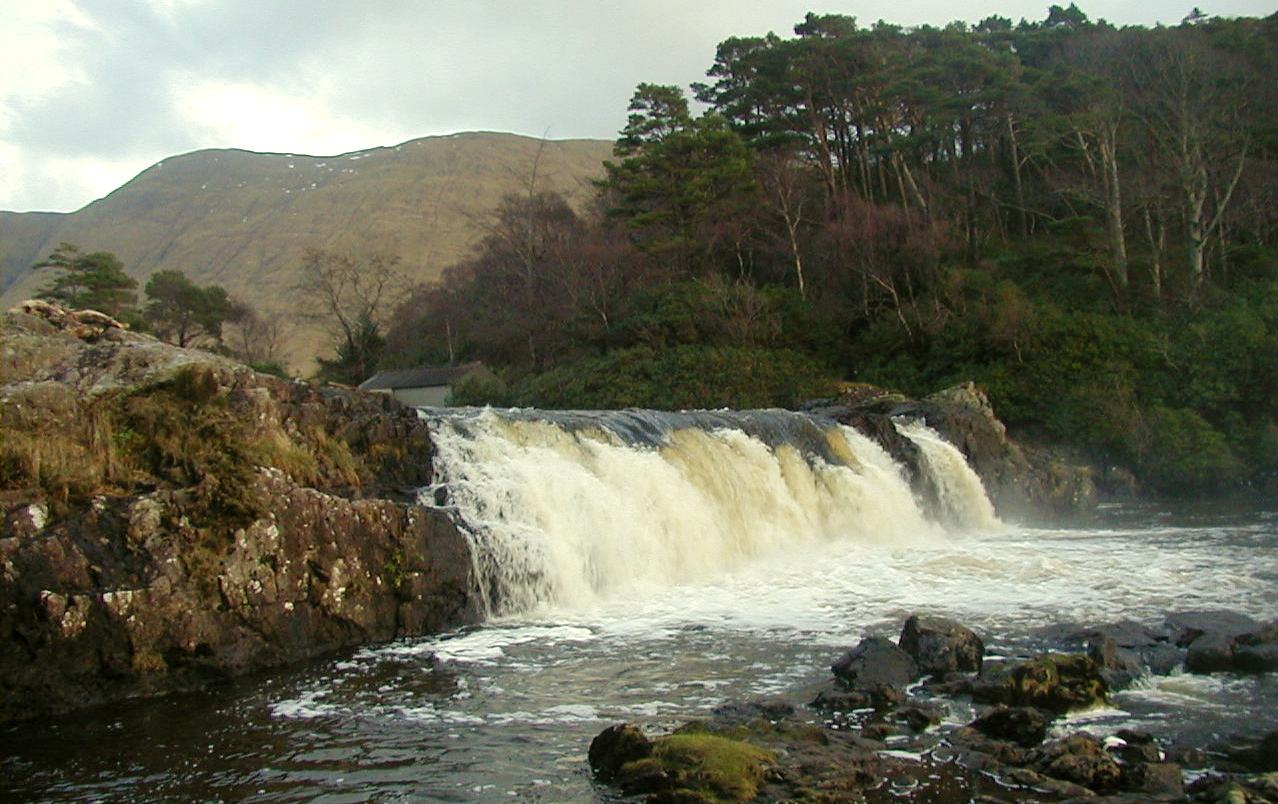 Here is a look at Aashleigh Falls.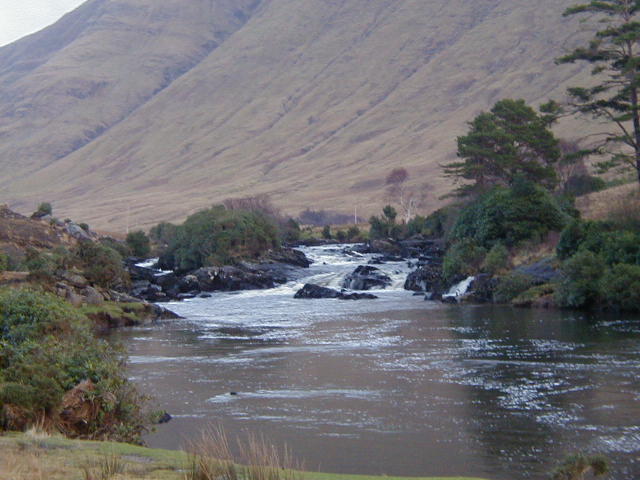 This is just above Aashleigh Fall.