More Nonsense From New York.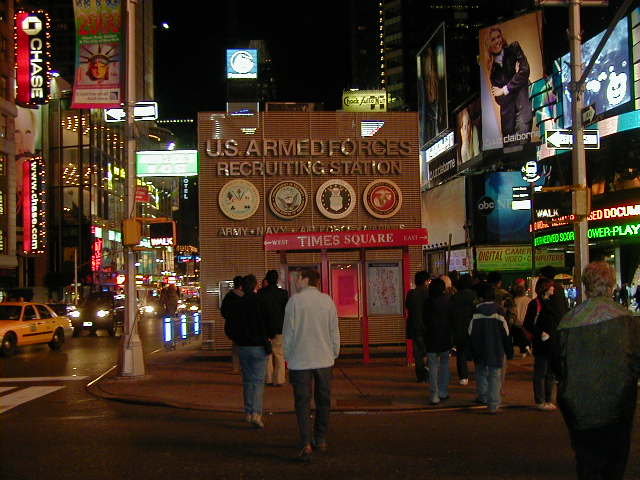 Jobs for the boys and the girls.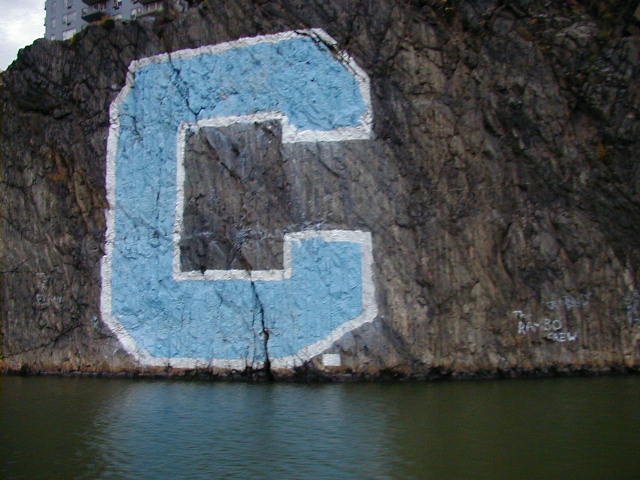 You find graffiti on all sorts of places but
I can't imagine how this was done as it is
very big and on the edge of the East River.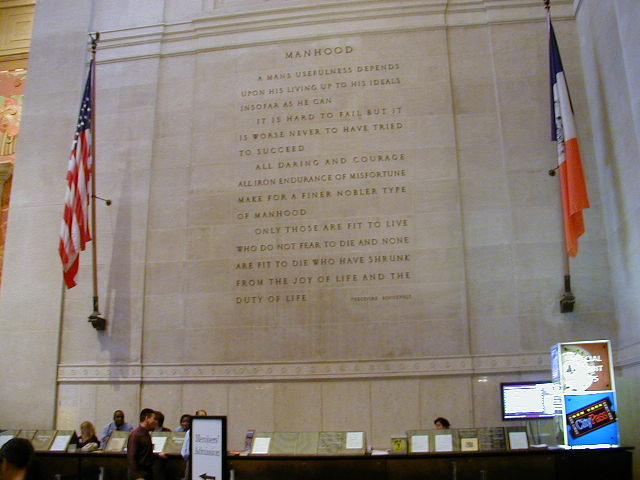 This a lesson written in stone.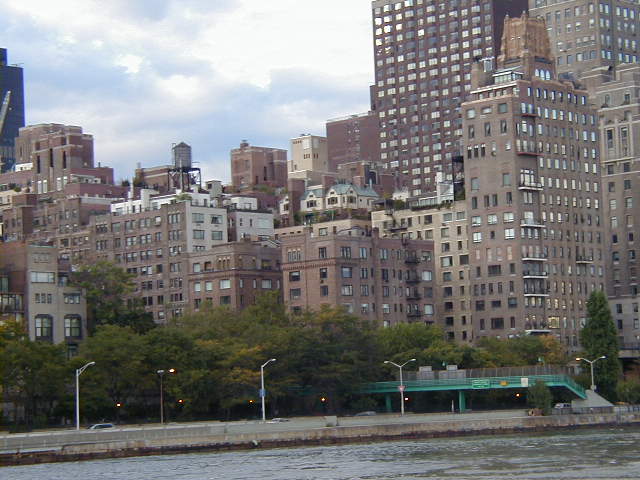 This is a pent house built like a bunglow on
the roof of an appartment building.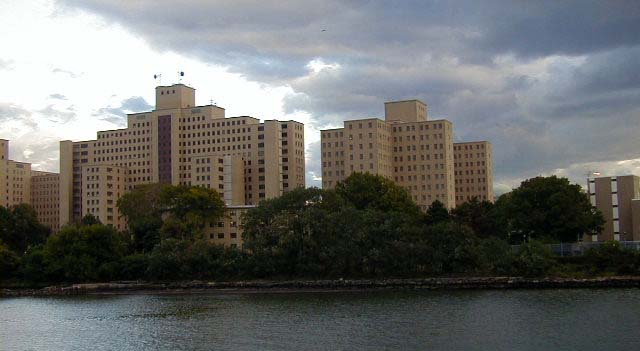 From a distance this building looks like an office block but
when you look closer you see the bars on the windows.
This is Rikers Island the local prison