Band Photo
---
[ Follow Ups ] [ Post Followup ] [ Castlebar Old Photographs ]
---
Posted by M on December 24, 2001 at 12:10:59: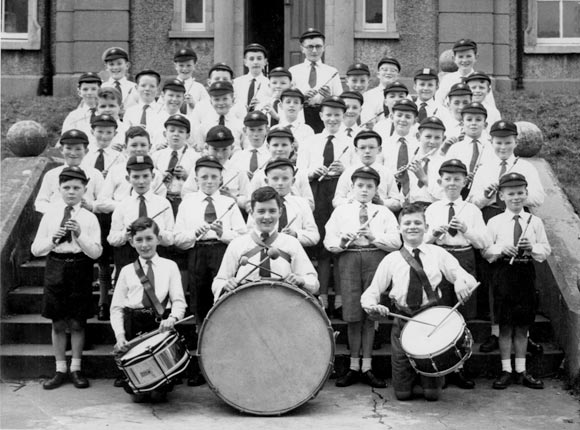 Here's the Band Photo Again as requested by Tempus to try and complete the naming of the musicians. This is identical to Photo 1 below.
Tempus if you email a final or near-final definitive list of names we can make an imagemap which will reveal the names when you point to the individuals in the photograph. Same for the choir photo.

---
---