---
[ Follow Ups ] [ Post Followup ] [ Old Photos] [ Castlebar.News] [ Castlebar Nostalgia Board ]
---
Posted by UTP on July 25, 2003 at 00:34:32:
In Reply to: McHales U13 1967 posted by M on July 24, 2003 at 22:41:23: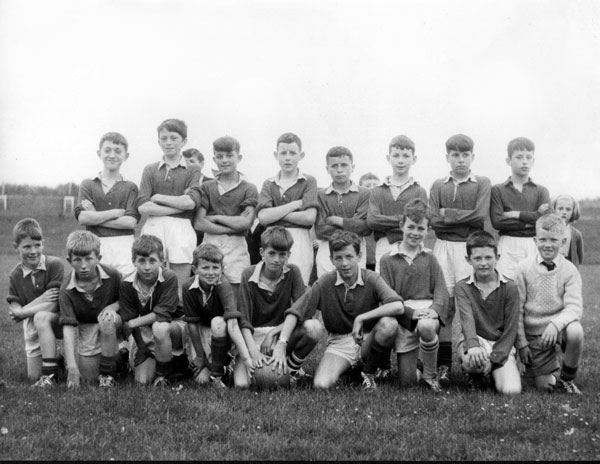 Back:JB TV Bourke,John Connolly,Ger dunne,Liam
martin,Palick bartley,sean Scriney,Michael halligan,Terry donoghue.
Front:John Murray,?Bourke,Alfie Kileen,Kevin guthrie,fergie Mc ellin,Scakie Cresham,Dom murray,
Willie Mc Neela,Joe Mooney.
All locals except for the Murrays whose father
was in the gardaí and went to Letterkenny?Only
8 I reckon around town,2 deceased.Great pic.


---
---
[ Follow Ups ] [ Post Followup ] [ Castlebar Nostalgia Board ]