Lough Lannagh
---
[ Follow Ups ] [ Post Followup ] [ Castlebar Old Photographs ]
---
Posted by Murrisk on January 10, 2001 at 19:28:43: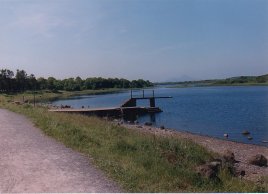 "With acknowledgements to Robbie Burns:-
Here's where the children played games in the sunshine.
Here's where they dove on those long ago days.
Where are they now some are dead some have wandered.
No more to the board will those children turn."


---
---