St Patricks National School 6th Class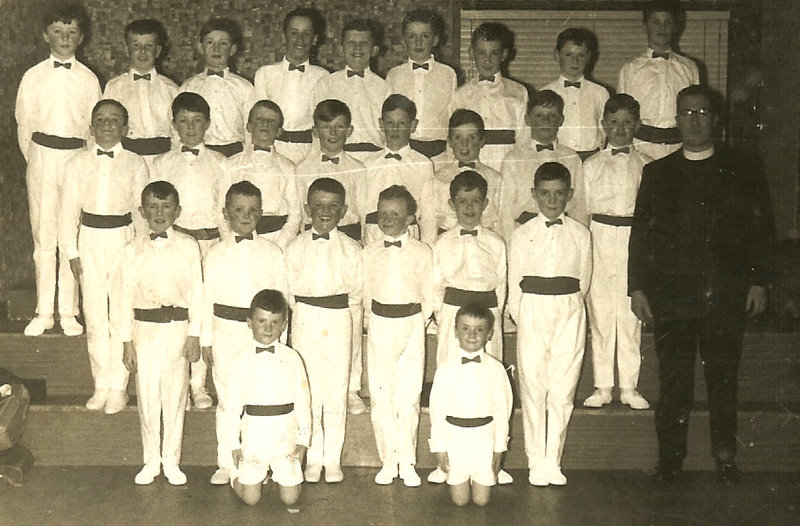 Jude Walsh came across this photo of St. Patrick's Sixth Class of 1968 recently - a school concert line-up. Who do you recognise?
Back row: Willie Lavelle (St Pats Ave) Tom Moran (Turlough Rd) Rod Scott (Mall) Terry Donoghue RIP (McHale Rd) Pat Jennings (TF) Pat Quinn (Newantrim St) Gerry Lavelle (St Pats Ave) John Heneghan & Ger Mc Greal (Turlough Rd).
Second Row: John Colleran (Gallows Hill) Lar Morahan (Marian Row) Cormac Egan (Thomas St) Gerry Hoban (Main St) Jude Walsh (Springfield) Tom Byrne (McHale Rd) Stephen Minogue (Charles St) & Richard Lyons (Turlough Rd)
Front Row: Eamonn Joyce (Turlough Rd) Sean Smyth (Springfield) Ivan Mohan (St Pats Ave) Gerry Greally (Newport Rd) Seamus Gavin (Turlough Rd) John Connolly (main St) & Bro Richard.
Kneeling: Tom & P Greally