The Bofield Ceili Band
The Bofield Ceili Band, one of the most famous groups on the Irish traditional music scene, will be special guests at the St. Patrick's Day parade in Castlebar on Saturday March 17.
The Bofield Ceili Band has played all over Ireland and abroad, featured on television and radio, and recorded a tape which has proved very popular. The organising committee is delighted to have secured their services. The Band is a recent winner of the Connaught Telegraph/Rehab community award.
Come out on St. Patrick's Day to listen to the band!
Back to top
John Byrne and Friends
Also featuring at this year's super parade in Castlebar will be John Byrne and friends from Knock who are very popular with local people and those visiting Castlebar for the parade.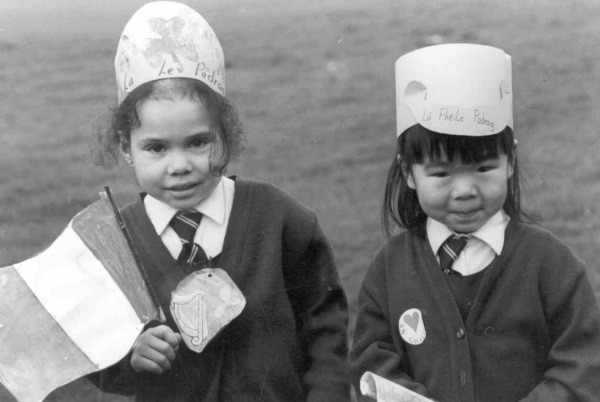 Two Children enjoying last years Parade
Back to top
The theme for Parade 2001 Castlebar: Euro Winner
The theme of the parade is Castlebar: Euro Winner highlighting Castlebar's close association with Auray, its twin town in Brittany, Hoechstadt, Bavaria, which is being twinned with Castlebar, and Castlebar's International Four Days Walks which attracts walkers from all over Europe and different parts of the world.
Floats with other themes will also be very welcome.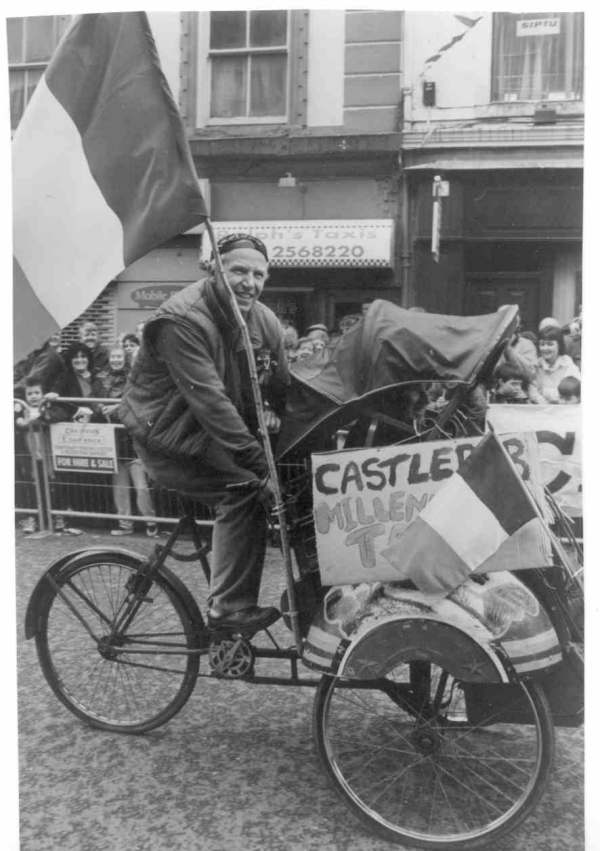 Last years Millennium Theme brought out the old Millennium Bike!

Back to top



Floats - Enter a float in the parade!


Those wishing to enter floats for the parade are asked to contact James Bohan, secretary, at 094-21711, as soon as possible. A number of groups have already indicated they are entering floats in the parade and the organisers of one float say their entry will be unique. The organisers are appealing to local groups and firms to enter floats in this year's parade which will include a number of novelty events.

Check out the Swimming Club float below they are having a ball! St. Patrick's Day is a time to celebrate. Don't let the year go by! Plan a float, participate and enjoy!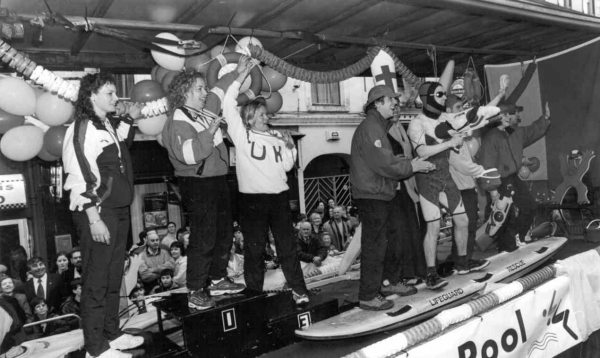 The Swimming Club Show entertain the crowd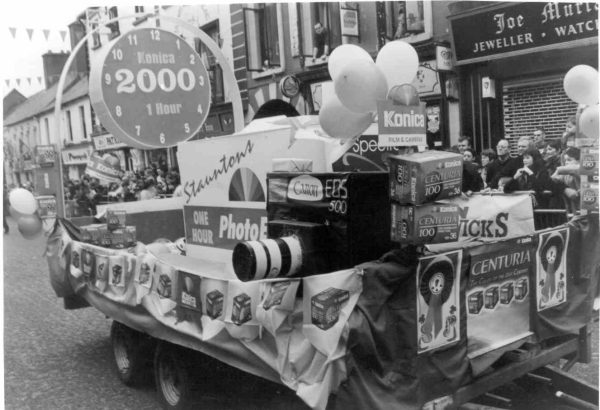 Check out Staunton's one hour photo float which featured in parade 2000!
Back to top
Web Cam
The Castlebar Web Cam will record the entire Parade.
Check it out at:
The Webcam