19 January 2017

This day 1986 - The first computer virus is released
Today's Featured Photo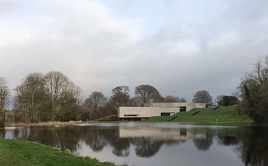 Great for a January stroll around the grounds - the Museum of Country Life. Click above to view.
---





---
Latest Headlines
Under the Dome!

-

16, Jan 2017

Ever wondered what's under the dome at Castlebar Tennis Club?
The 12 Days of Christmas

-

11, Jan 2017

The 12 days of Christmas Panto at the Breaffy Resort Theatre, 2016 - the complete set of photos!