22 November 2014

This day 1995 - Toy Story is released.
Today's Featured Photo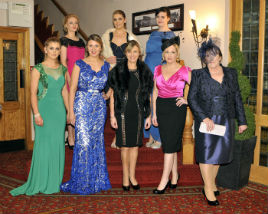 Ken Wright has a big gallery of photos from the recent Mayo Mental Health Fashion Show in association with Beverly Hills. Click on photo to view.



---
Latest Headlines
Christmas Lights 2014

-

20, Nov 2014

Friday, November 28th, sees Castlebar come alive with the lighting of the 2014 Christmas lights on The Mall.
Thy Will Be Done

-

20, Nov 2014

Parke Drama Group Presents: Thy Will Be Done in the newly renovated Parke Community Hall 28 & 29 November.
Documentary Screenings

-

19, Nov 2014

Screening of documentaries: "John Hoban-Music from the Heart", "Jack's Old Cottage" and "Music in Social Care with John and Isabela."
Lecture Reminder

-

17, Nov 2014

Archaeological Lecture - Mayo's Lost Islands - the Inishkeas.
Don't Stop Believin'

-

16, Nov 2014

Don't Stop Believin' will be staged on Wednesday, Thursday, and Friday, 26, 27 and 28 November 2014 - at Davitt College.
At the Rolling Sun Book Festival

-

16, Nov 2014

From Brehon Laws to Bra Burning - Nell McCafferty, Eamon Ryan and Anne Chambers in conversation with Eamon Smyth










Try Our Newsfeed - updated 365 days a year
---