Here is a selection of photos Past & Present
First Class 2006 - Visiting the Fire Station!!!

We took another trip around the nature trail
in the school grounds to see how the trees
and plants had changed since Autumn

- how they are now waking from their Winter sleep.

This bird kept a close watch on us!!!
First class (2007)




1st & 2nd Classes visit Old Head Beach, Louisbourgh , Co Mayo
CLICK on PHOTO above to see more

3rd Class visit the Ceide Fields in North Mayo CLICK on PHOTO to see more (2006)
Nature Walk in the School Grounds

1st class 2006
Christmas 2005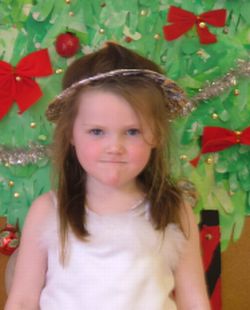 A Carol concert was held in the hall for all the pupils.
The children performed carols through singing and music.
The infant classes dressed up as Angels and Shepherds(click on picture above to see more).
Pupils of Ms O'Grady's music class performed some traditional Irish airs.
Also pupil's of Ms. Nicola Reilly performed a selection of carols on the guitar.

Santa Visits
| | | |
| --- | --- | --- |
| Santa visits First Class | Santa visits Senior Infants | Santa visits Junior Infants |
| | |
| --- | --- |
| | 1st class 2006 |
| | |
| | |
SIXTH CLASS 2006
Cross Country Champs
2005
We went on a visit to Croagh Patrick
2nd & 3rd Classes (2006)
OLD KING COLE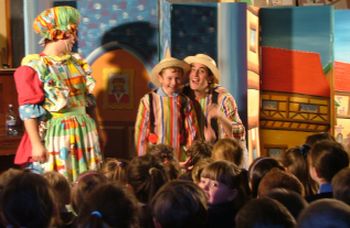 The West Midlands Theatre group staged their version of
"OLD KING COLE" (2005)
- with the help of some budding actors from various classes!!.
Mini 7's Mayo Camogie County Champions 2005
Adrian Hessian presents the Shield to the Captain of the Snugboro Camogie team
Snugboro Team through to the Hurling County Semi Final's of Cumanne na mBunscoil
Aladdin came to school

A new cast member !! 2004

Above - Planting Day - part of our Green School Project

Click on the photo above to see our visit to the landfill and our clean-up day at school

Our Slogan is:-
"Put it in the Recycling Bin and the World will Win"

Closer look at our school

Front left view of school

Back view of school
Looking for Creepy Crawlies