Castlebar in the early 1900s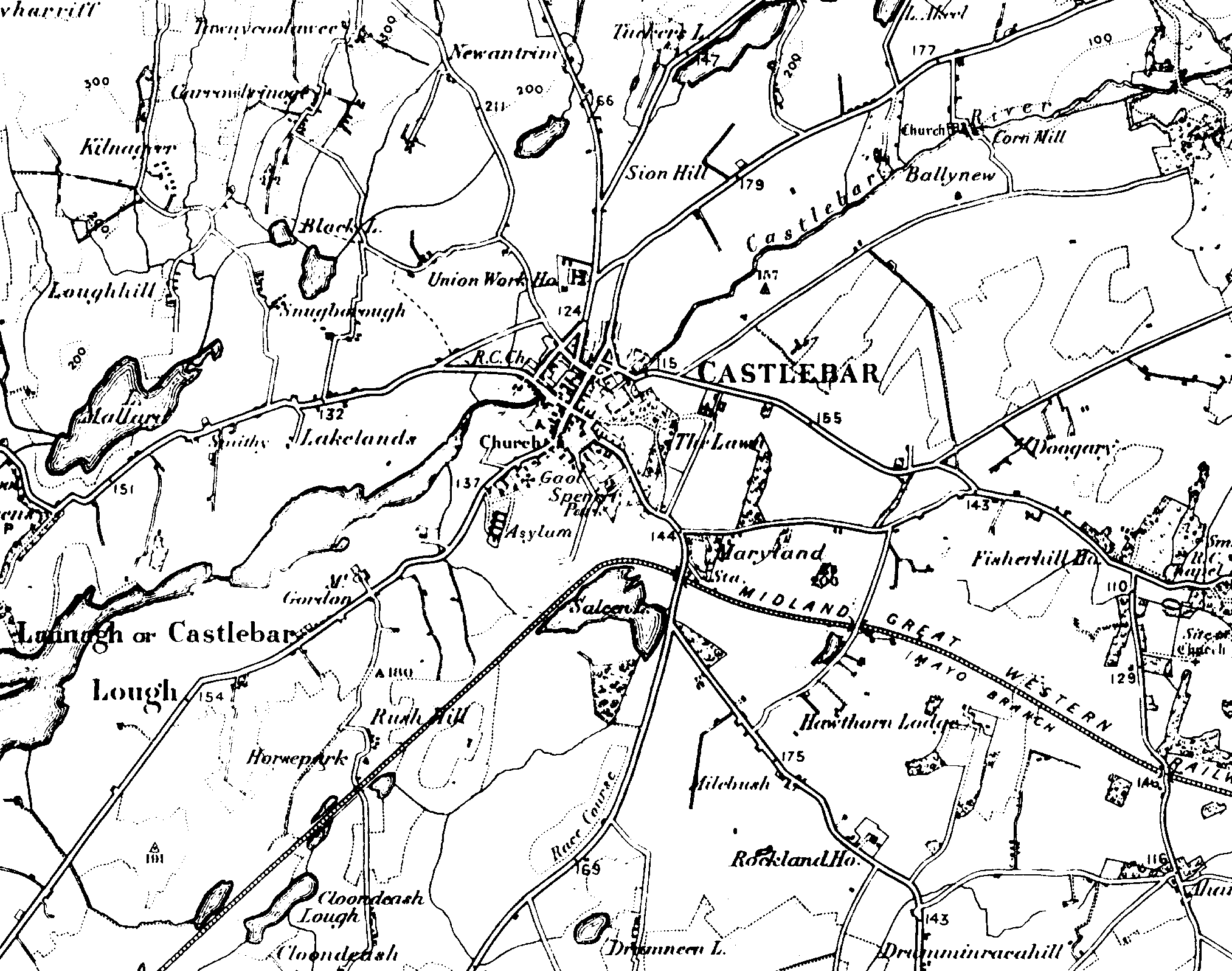 The map above shows Castlebar and environs in the early 1900s. Notice features such as the

Gaol the last remains were only recently removed (1980s) when building the new hospital
Union Work House - The Sacred Heart Home is now located here
R.C. Ch - Roman Catholic Chapel - Church of the Holy Rosary
Church - Christ Church on the Mall
The Lawn - Lord Lucan's place - now the Sisters of Mercy Convent and ring road
Asylum - St. Marys and GMIT
Midland and Great Western Railway - Iarnrod Eireann still chugging up and down along this, thank God
Corn Mill at Ballynew - now Frank Ward's N5 Tyres
Church at Ballynew - nothing much left now apart from the remains of a wall or two although there is an intact graveyard still there and it is still a place of pilgrimage
Newantrim - out the Pontoon Road - hence Newantrim Street
Race Course - out the Ballinrobe Road past Saleen - what's the story about this?
---
Page maintained by Castlebar Information Age Town Project,
info@castlebar.ie
Copyright © CIAT. Created: 02 May 1997 Updated: 09 August 1997, 1998 and 26 May 2000