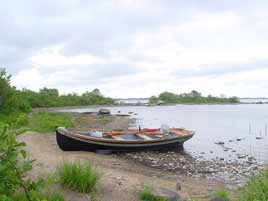 There are lots of sheltered spots behind islands and in bays. Brown trout and arctic charr are the main residents. Some pike too, but no salmon because the only outflow is an underground river that bubbles up again at Cong, County Mayo near Ashford Castle. Click to enlarge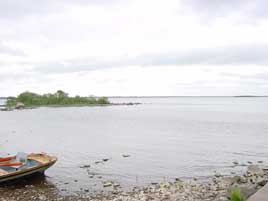 Looking towards Ballinrobe on the other side of the lake. Click to enlarge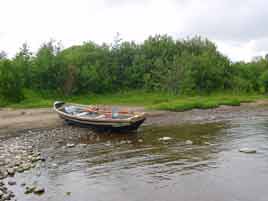 The Western Fisheries Board tells us that it is important to check for Zebra Mussels on boats that are towed to Lough Mask from other lakes. The Zebra mussel has just arrived in Ireland over the last three years or so, and has spread like wildfire through the Shannon lakes. Signs are posted around the lake warning visitors to check their hulls. If this damaging species gets into the western lakes it will cause untold damage.


Lough Mask Viewed from the Partry Mountains.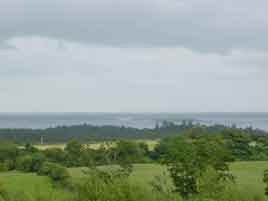 Photos taken in the month of July 2000 just south of Castlebar

In case you want directions for getting to this haven of tranquillity: take the Ballinrobe Road from Castlebar and turn right at Partry.
© www.castlebar.ie