Views from Turlough, Castlebar, County Mayo, Ireland
Click photos for enlargements
Go to Castlebar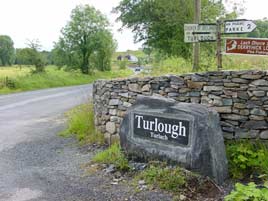 Approaching Turlough from the East.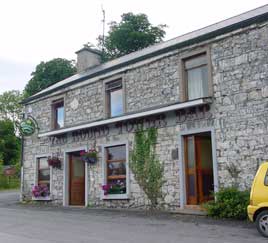 The Round Tower Bar in the centre of Turlough.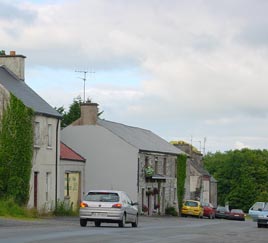 Looking down the hill in the middle of Turlough Village.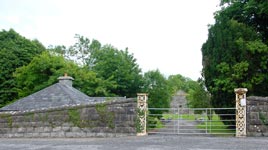 The gate to Turlough House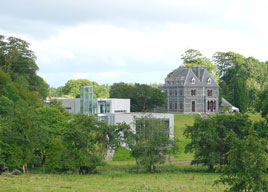 The new building is the National Museum's first custom-built building since the 1890s.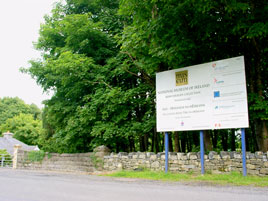 The new museum is due to open in the Autumn.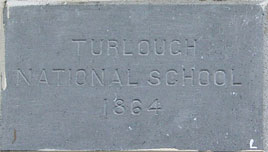 Turlough school goes back to 1864.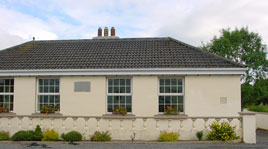 The old school is now Turlough's Community Centre.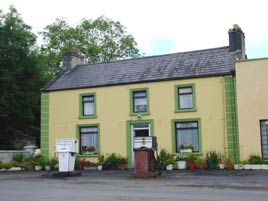 Local petrol pumps are a thing of the past in rural Ireland.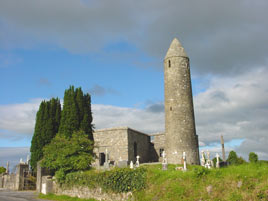 One of the best preserved round towers remaining in Ireland.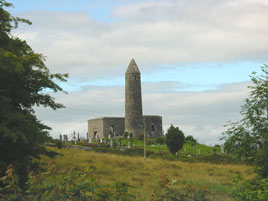 Round towers are Ireland's only unique contribution to world architecture.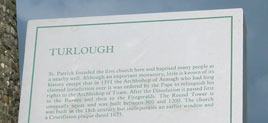 Click to read the details of Turlough's round tower.
Click photos for enlargements
Go to Castlebar