On Friday 6th June 2008 the boys & girls from Snugboro Playschool took part in the 'Big Toddle, Let's Waddle' walk for the very worthy children's charity "Barnardos". There was great excitement as the children waited for everyone to arrive so they could set off. Wearing hats & carrying banners Bernie & Irene & some of the parents set off with the boys & girls. The sun shone and the children had lots of fun taking in the various scenes from nature on their route. On returning there was a party for the tired children who did so well on the walk. Each child received a certificate for participating. The monies were counted and a massive €1100 was raised by the youngsters.This is becoming an annual event for Snugboro playschool as this year was the 3rd year of participation in the event and its success is growing each year. Well done to all involved. looking forward to doing it again next year.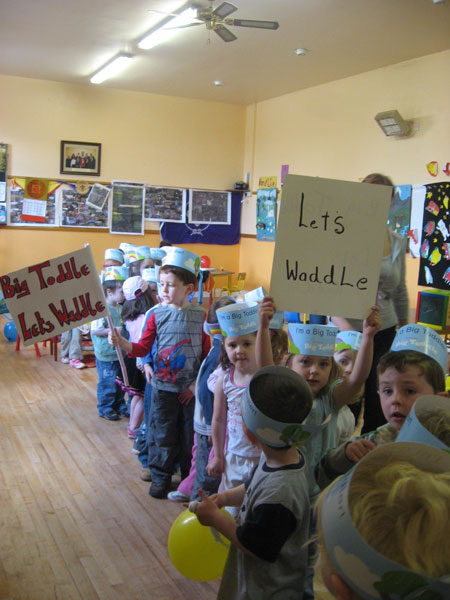 All set ready for off!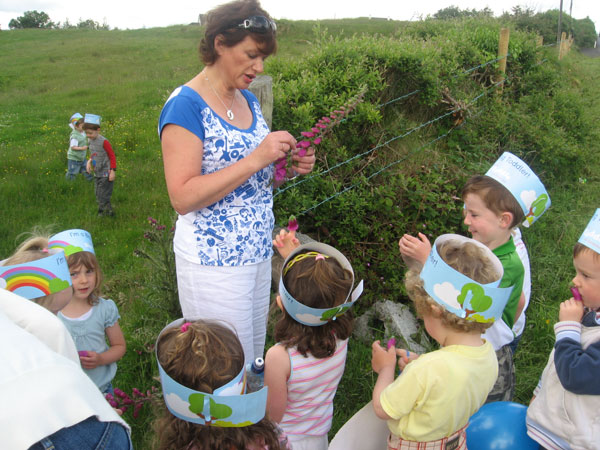 Foxgloves for everyone.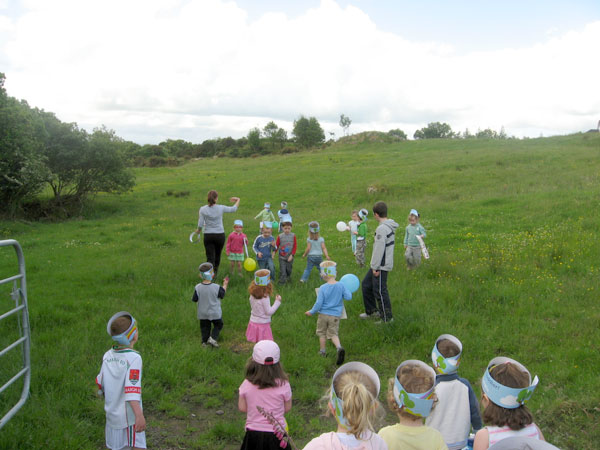 Taking a break.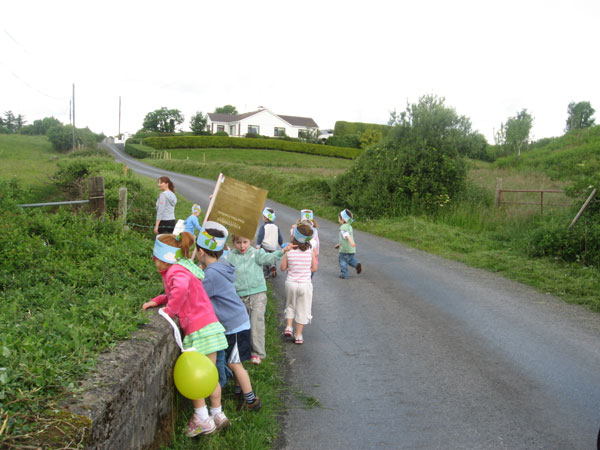 What's down there?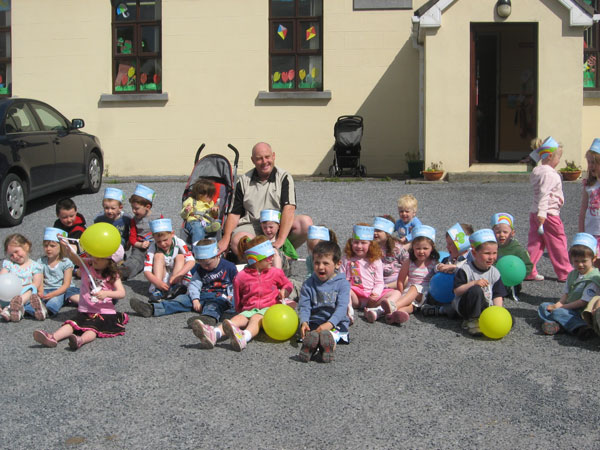 The long walk is over! Well done everyone.