Hi Everyone,
I have started a campaign for a skatepark to be built in Castlebar as it is a sport not catered for here yet! I started simple with a group on Facebook which currently has 65 members and rising. It was only created a week ago. I have also been in touch with Foroige and plan to visit them next week to speak to some of staff there. There are other meetings I have in place and will keep you informed when I have more solid information.
There are issues of course: insurance, for example, but there are already up to 29 skate parks in the south of Ireland with a further four or so in the north. So I fail to see how Castlebar can't get by the insurance issues. I have been in touch with a councillor in Dublin who was behind getting a skatepark placed in Lucan and he has put me in touch with someone who I am hoping to get details from as to how they dealt the issue of insurance.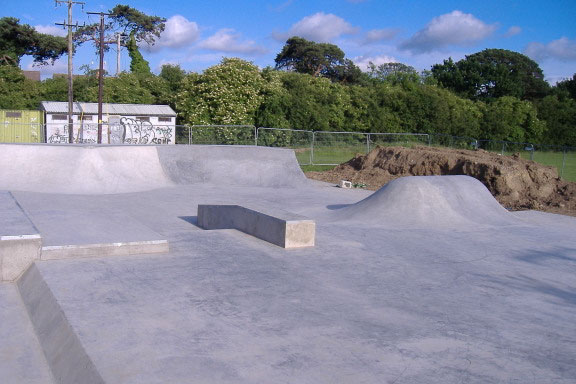 There are many benefits from having a skatepark in our town; these include health and social benefits. Skateparks cater for children and adults who don't follow the more popular sports in Ireland - as well as those who do of course.
I have an online petition created to gather support - here is the link: http://www.gopetition.com/online/33837.html
I would greatly appreciate it if you could sign it, if not for yourself then for someone you know who would appreciate it. Please if you could also spread the word it would be great. Also I know these are tough times at the moment but this would cost very little to create and the benefits would be seen for years to come. I would like to thank the people I have spoken to about this already as I have received great response and positivity from them thanks again.
Yours Faithfully
John Faherty
---
Some examples of existing Skateparks around the country:

Lucan Skatepark

Gorey Skatepark Club - and Gorey Town Council's Webpage on their skatepark

Limerick City Skatepark -

Skatepark in Bushy Park Dublin -

List and Google map showing locations of Skateparks in Ireland