St. Angela's Primary School, Castlebar, will this week mark the 50th anniversary of its opening, and a half century of service to the educational needs of the county town.
It was on December 16th, 1963, that the new school in the grounds of the Convent of Mercy was officially opened. The official opening was performed by Castlebar born Minister for Lands, the late Míceál O Moráin, T.D. and the school was blessed by the Parish Priest, Venerable Archdeacon Wm. J. Nohilly.
The new St. Angela's was opened just over a century after the arrival of the Mercy Order in Castlebar, and the school was to replace that at Rock Square, built in 1894 and which had served generations of Castlebar school children.
Although regarded as adequate for the needs of its time, it soon became apparent that increased enrolment would require additional classroom space. St. Angela's was maintaining its reputation for the excellence of its teaching and this, coupled with the expansion of the town, made necessary a series of new extensions.
In 1972, four new additional infant classrooms were provided. In 1989, a further extension was opened and in 2005, the most recent extension saw the provision of five new large classrooms to cater for growing numbers. In 2011, a modern playground at the school was officially opened by an Taoiseach, Enda Kenny, T.D.
St. Angela's has expanded greatly since that official opening fifty years ago. The principal of the school in 1963 was Mother Muredach Harte, who was succeeded by Sr. Ignatius Sheerin, Sr. Assumpta Corkell and Sr. Francis Gardiner. The current principal is Ms.Gearóidín Ní Ghrúinéil and deputy principal is Ms.Claire Granahan.
In 1975, the first Board of Management was appointed to St. Angela's. That initial board comprised Sr. Maura Cannon, Chairperson, Fr. Conor Heaney, P.P., Nuala Bourke, John Healy, Beda Tobin, Sean Taylor, J.J.McGowan, Teresa Waldron, and Sr. Anthony.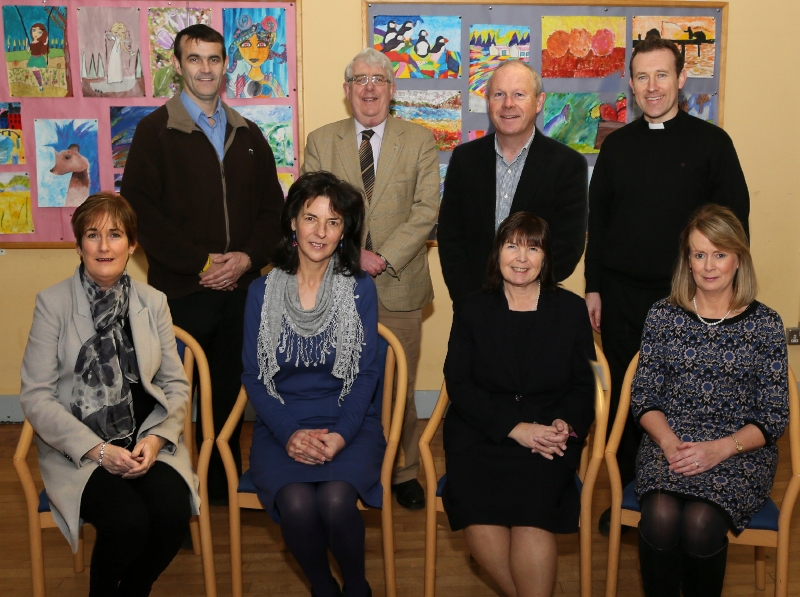 St Angela's Board of Management


The current Board consists of Noreen Walsh (Chairperson), Gearóidín Ní Ghrúinéil, Yvonne Horkan, Brendan Cunningham, John Healy, Fr. Sean Cunningham, Paddy Mahon and Claire Granahan.

The school has been fortunate over the years in being served by an active and supportive Parents' Association, who give freely of their time and talents to help promote the best interests of St. Angela's and its pupils. The present committee are Claire Moran (Chairperson), Helen Kelly, Eilis Treacy, Siobhán Horan, Brian Crowley and Kathy Molloy.

Today the school employs twenty three teachers, five special needs assistants, a caretaker and secretary. St. Angela's has a healthy enrolment of over four hundred pupils.

The school location is surrounded by an extensive green area, ensuring that the pupils are close to nature. This area is utilized for orienteering and natural investigation and exploration. A new playground area which was funded by the Board of Management and the Parents' Association is a great resource for physical activity.

The school playing field was drained, leveled and reseeded in 2011, thus ensuring a high standard sports' area.
The catchment area for the pupils is the Castlebar urban area. The school is supported by the population of the town and has a very good reputation for high standards. In recent years the school has experienced enrollments of pupils from various nationalities. This reflects today's world and the school community has embraced the change and grown with it.

The school has a committed staff that is enthusiastic, professional and eager to ensure that each individual child reaches her full potential. This commitment to education welcomes and involves the co-operation of the whole school community i.e. staff, pupils, parents, Board of Management and Parent's Association. The aim is that our pupils develop holistically, caring for the vulnerable, growing spiritually, achieving high academic excellence and embracing a wide range of activities and skills to fully develop their talents e.g. sport, music, singing, dance, art, ICT skills, etc.

On Monday next the school will be blessed by Fr. Seán Cunningham. Pupils and staff will celebrate the past fifty years with a special assembly, drama, music and song.

The school invites parents, friends, past pupils and members of the parish community to call to the school on Monday next, December 16th, to share memories and have birthday cake and light refreshments.

We take this opportunity to thank all who supported the school over the years.

And as the school prepares to celebrate fifty years of academic success, pupils and staff can look forward in confidence to the years ahead and to continued success and achievement.

Go néirí go geal le Scoil Naomh Aingeal amach anseo.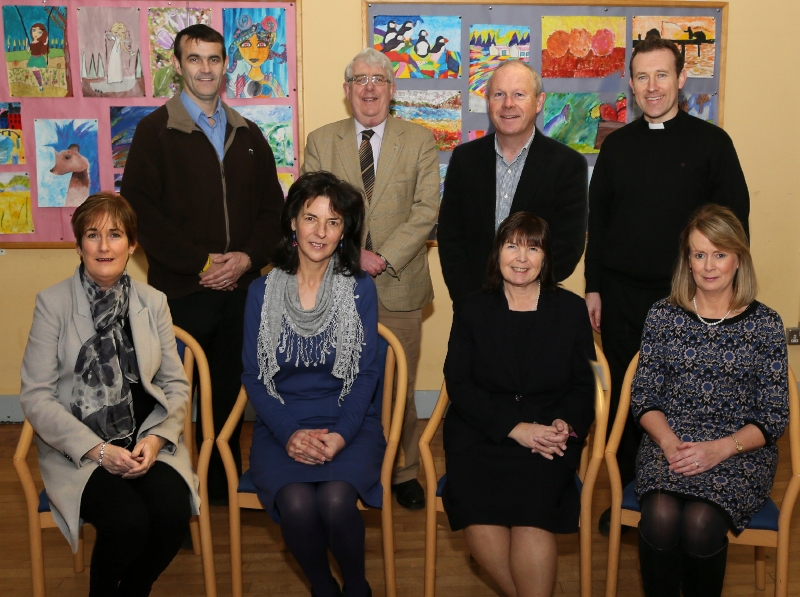 St Angela's Board of Management