The Seven Day In A Row Challenge of Croagh Patrick event takes once again between 11th-17th March.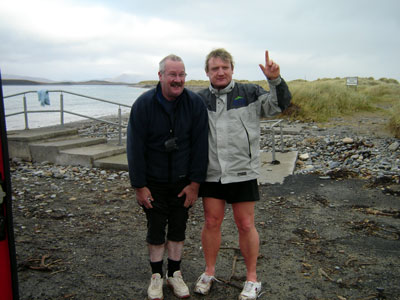 Ernie and Johnny after the climb...
To date we have raised €179,000 for Autism Services and this year our aim is to bring that total to Quarter Of A Million Euros - €250,000, to improve services for all concerned. You can now register on line for a climb or two or ???? or download the registration form and post it to us. The website address is ... www.croaghpatrickchallenge.com. Included are some photographs from previous events.