After successful screenings at the 10 Days In Dublin and Galway Film Fleadh festivals, being selected for screening at this year's New York City International Film Festival in August and the prestigious Cambridge Film Festival in September, Castlebar man, Cian McGarrigle's No Messages has won the award for best screenplay at the Underground Cinema awards adding to the stellar reputation it is building for itself.
Nominated for no less than 5 gongs at the awards, McGarrigle's No Messages, which stars Rory Connolly, Dave Murray and Eric Lalor, is certainly building a fine reputation for itself, with McGarrigle himself also being nominated for Best Director and Best Editor.
In its rave review, The Independent Critic said "Everything about No Messages works, from McGarrigle's spot-on story to his perfectly chosen cast".
Meanwhile Rogue Cinema says "No Messages is a terrific little film with a great ending and marks McGarrigle as a filmmaker to watch."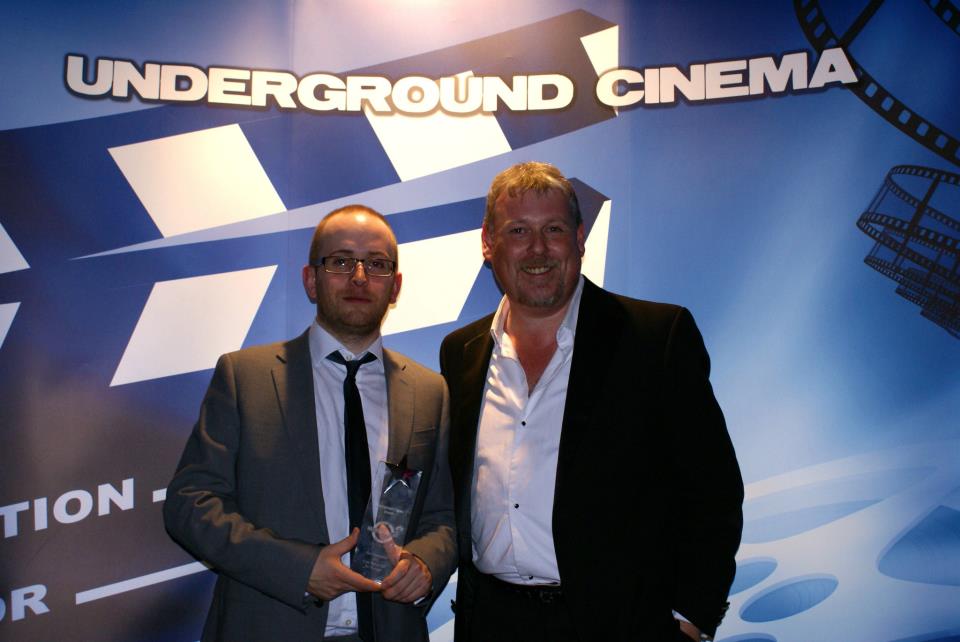 Cian McGarrigle accepting his award from Dave Byrne (right) who runs the Underground Cinema events