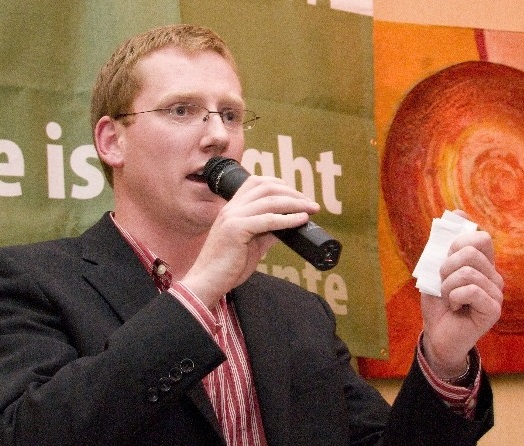 Noel Campbell, author of The History of Castlebar Town Council.

Castlebar courthouse will be the setting for the launch by An Taoiseach, Enda Kenny TD of a new book that documents the history of Castlebar from a very different angle. A History of Castlebar: Municipal Government 1613-2014 is the work of Castlebar native, Noel Campbell. Almost three years in the writing, the book is the study of 400 years of Castlebar's history through the prism of urban government.

Explaining his reason for writing the book, Mr. Campbell said, "The study of local government in Ireland has suffered from the attraction of national politics. The small proportion of books dealing specifically with local authorities compared with their national big brother has arguably diminished the important role that local government has played in shaping Ireland. As a former town councillor and someone who studied history and works in that field, my interest in local government is twofold. What started out as a personal project of mine, grew to a body of work which I was fortunate to present to Castlebar Town Council."

Castlebar Town Council will publish the book to mark the dissolution of the town's local authority this summer.

Castlebar Mayor, Councillor Noreen Heston said, "Noel's book comes at a particularly appropriate time as it coincides with the demise of Castlebar Town Council. When one reads his work, one cannot escape a realisation of the contribution made to the administration and development of our town by so many councillors and officials. Their commitment and dedication (without any monetary reward in the case of councillors in the early years) is an example of what can be achieved when people work together for the common good."

Mr. Campbell said he is very grateful for the support the book received from the Taoiseach and is delighted that permission was granted to hold the May 10th launch in Castlebar Courthouse. He continued, "Castlebar Courthouse was the centre of local government not only in the town but in the county for 200 years and possibly longer. It was the headquarters of Mayo Grand Jury, Castlebar Town Commissioners and Castlebar Urban District Council until 1979. Indeed, meetings to establish the Castlebar Poor Law Union were also held in its historic rooms. The history of these authorities and of Castlebar Corporation, Castlebar Town Council and others make this book a very interesting read.

The book provides detailed accounts of each authority's functions, elected membership, achievements and challenges. In doing so, the history of Castlebar town itself emerges."