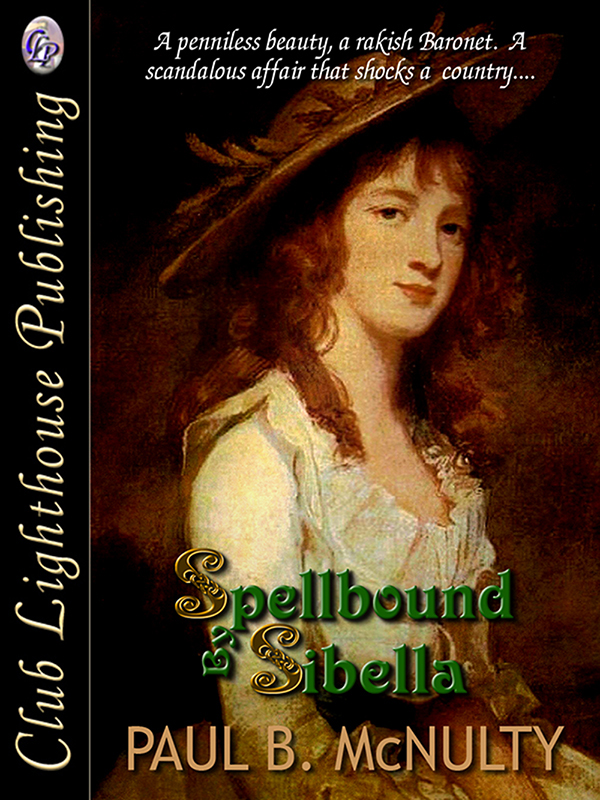 Spellbound by Sibella

Mayor Noreen Heston to launch "Spellbound by Sibella" by Paul B McNulty
Romance - Witchcraft - Rebellion
In his debut historical novel, Paul B McNulty has portrayed the turbulent liaison of Sir Harry Lynch-Blosse of Balla, Co Mayo and Sibella Cottle, a woman with spellbinding powers. Sibella bore three boys and four girls by the 7th Baronet. She lived with him in the Big House, a practice that scandalised the local community. Sir Harry died young without legitimate heir in 1788. Sibella now had to complete the rearing of her seven young children with diminished support from the Big House. Paul discovered this enthralling story when researching the genealogy of the Anglo-Norman Lynches who settled in Galway.
Paul's apprenticeship in writing commenced at University College Dublin where he edited an engineering magazine, The Anvil. Afflicted with wanderlust, he travelled west to Ohio State and MIT to continue his studies to master's and doctoral level. While in Boston, his interest in history unfolded through participation in the Committee for Justice in Northern Ireland and in the anti-Vietnam war movement. On return to Ireland, he honed his writing skills, publishing scientific papers as well as writing on food-related issues in the popular media.
Following a career in Biosystems Engineering at UCD, he renewed his historical interest taking Adult Education courses in Genealogy and Creative Writing. His research into the Anglo-Norman Lynches inspired him to write Spellbound by Sibella, a finalist in the 2012 William Faulkner Novel Competition. Club Lighthouse CLP, Edmonton, Alberta, Canada have published the book in both print and e-book format.
Paul is hugely grateful to local Mayo historians, Brian Hoban, Ivor Hamrock and Pat Sheridan who assisted him in his research, and to his former contemporaries at St Patrick's and St Gerald's, Castlebar who have rallied to his support.
Born in Tuam, Co Galway and raised in Castlebar, Co Mayo, Paul now lives in Dublin with his wife, Treasa Ní Chonaola of Lettermullen, Co Galway. He has three children, Dara, Nora and Meabh, and a grandchild, Lily Marie. He derives inspiration from the wild splendour of Mayo and Connemara.
Spellbound by Sibella will be launched by Mayor Noreen Heston, under the direction of David Brennan in the Castle Bookshop, Castle Street, Castlebar, Co. Mayo on Wednesday, 20 November at 7pm.