We joined with Gospel Voices from Germany
to perform a concert in April 2008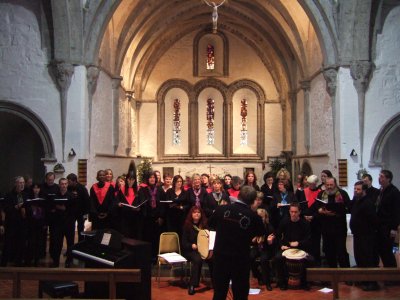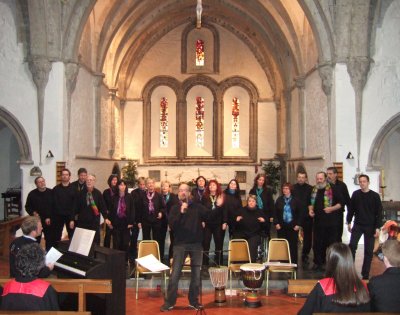 Click here to see a short video
Click here for a substantial pictorial account of their visit
Ballintubber Abbey Carol Service
Each year, Ballintubber Abbey hosts a carol service.
It's a spiritual ensemble featuring the Gospel Choir, Cantaraí Umhaill and the CCFE Bell Choir, all under the directorship of Niamh O'Kelly.
Dec. 17, 2006

Click here to see a short video featuring the three choirs
Getting ready in the dortoir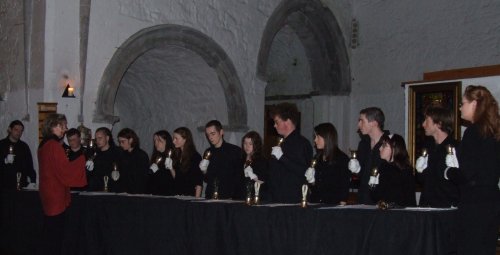 The Bell Choir were the first to perform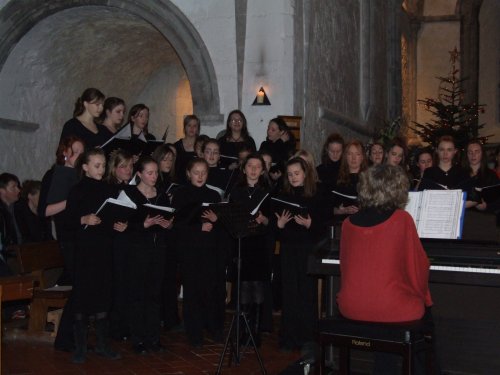 The Cantaraí Umhaill were angelic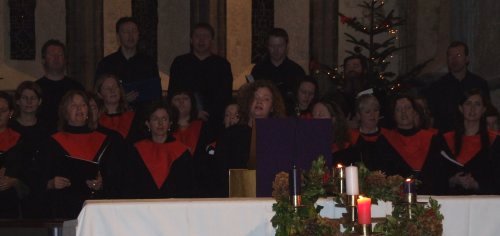 Joanne was in fine voice as usual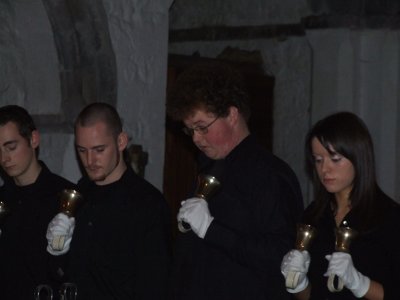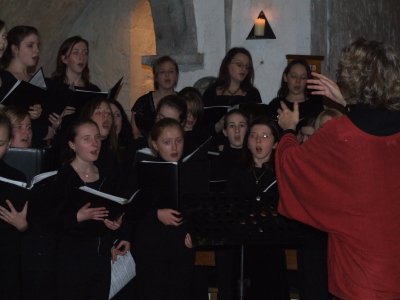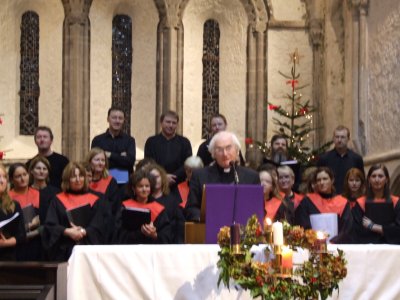 Fr. Fahy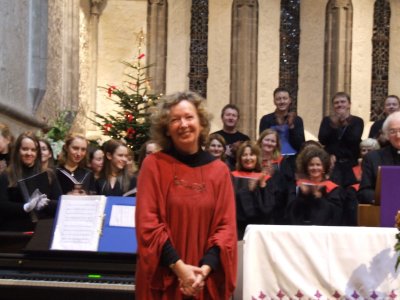 Accolades for Niamh...
...see you again in December 2007