The Linenhall Arts Centre, Castlebar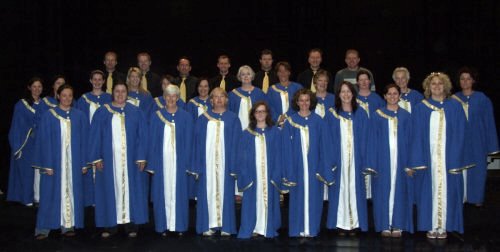 We enjoyed our concert at Linenhall on June 17th, 2009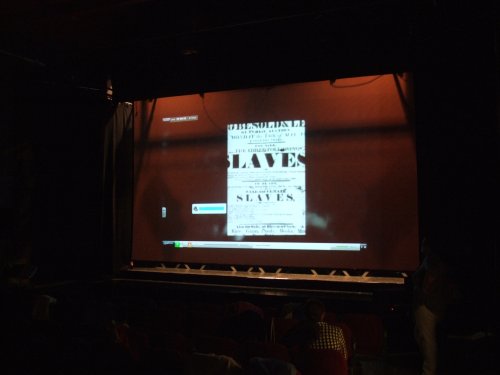 There was an audio-visual presentation beforehand, done by Brendan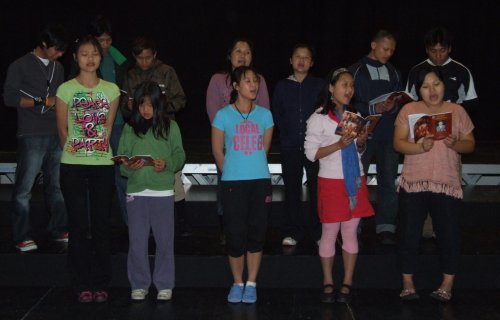 The Karen Community sang two songs
We had our first concert under the direction of
Dónal Sarsfield
June 6th, 2007
Click here to see some video footage from the night
Thanks to Maeve for taking the pictures and the video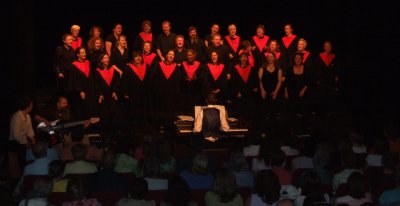 Click here to see a bigger version of this picture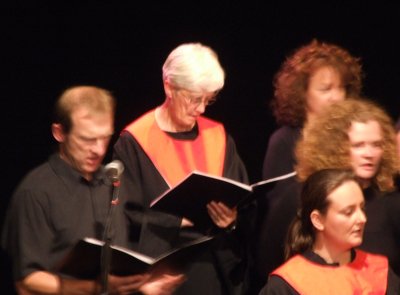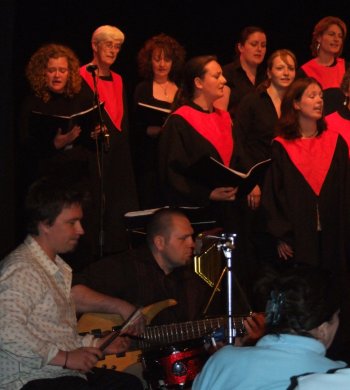 Bass and drums: a new departure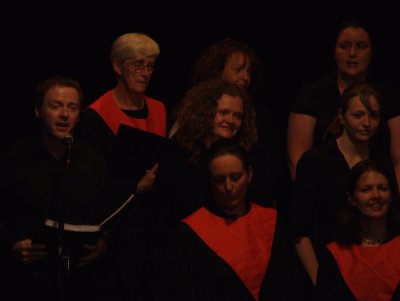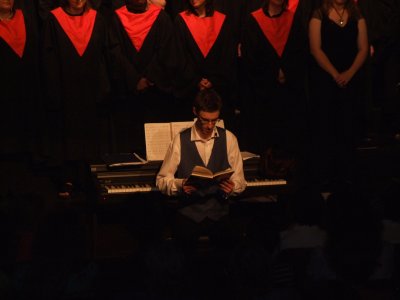 Dónal read a poem by Leonard Cohen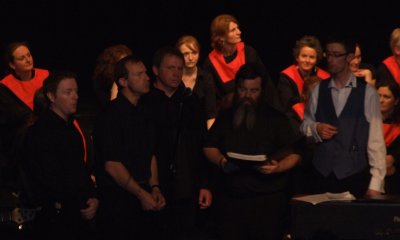 The men gave special accompaniment to Joanne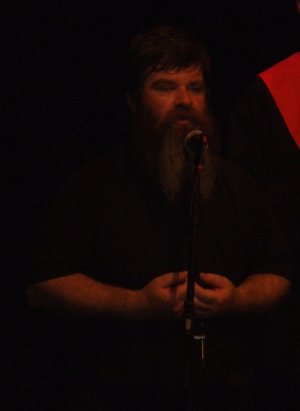 Fr. Mike gave thanks at the end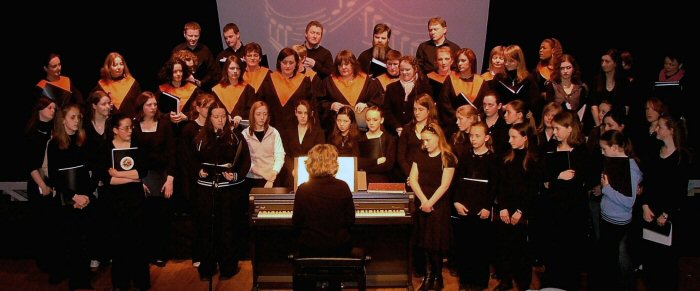 The auditorium at the Linenhall has been our most frequent port of call outside of the Church of the Holy Rosary. We've enjoyed performing there, raising funds for such causes as the Rape Crisis Centre and the recording of the Cantaraí Umhaill CD. We were kindly provided use of the venue for the recording of our own CD over a weekend in October, 2006.
Pictures from the concert in aid of the Rape Crisis Centre, 2006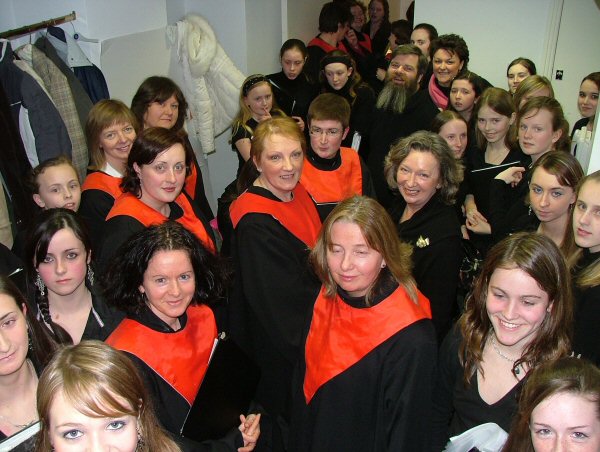 Squashed in the dressing room with the Cantaraí Umhaill beforehand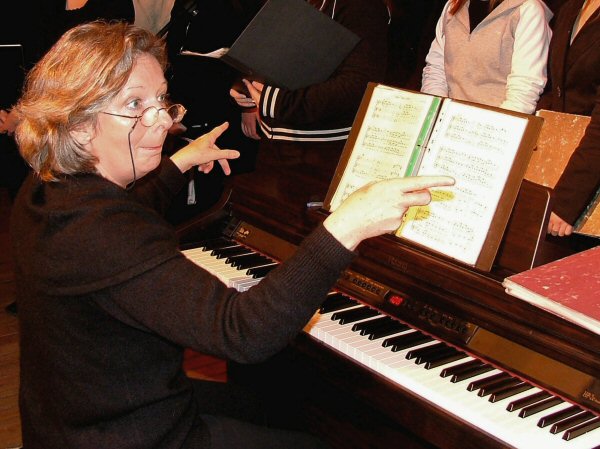 Ready to go..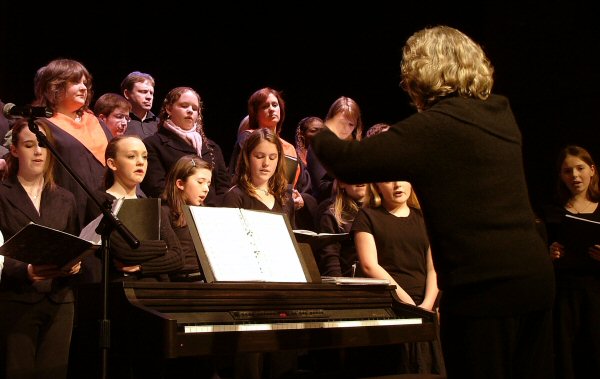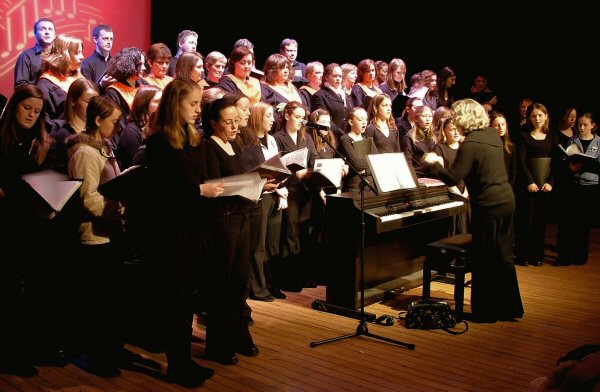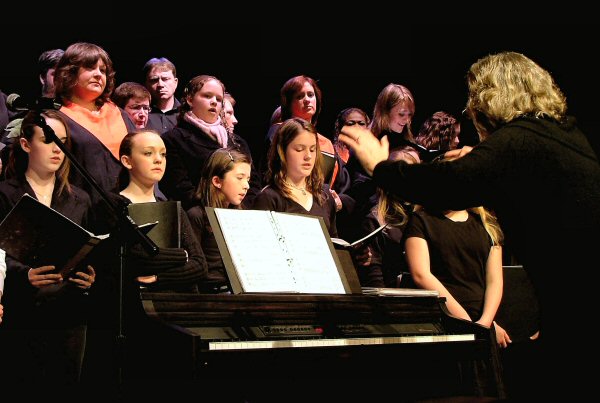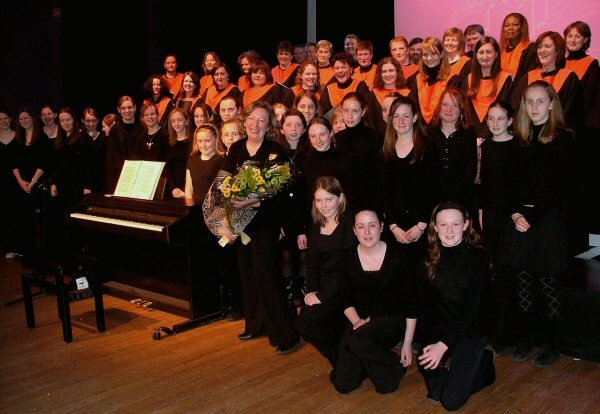 Taking the accolades after a memorable concert