Third Class Nativity Play,
Thursday, December 18th, 2008
Congratulations to Third Class and to their teachers, Mrs. Mc Nea and Mr. Walsh, who performed an excellent Nativity Play in Breaffy Church on Thursday, December 18th.
As you can see from the pictures below this was a lovely occasion for our school and for Breaffy community.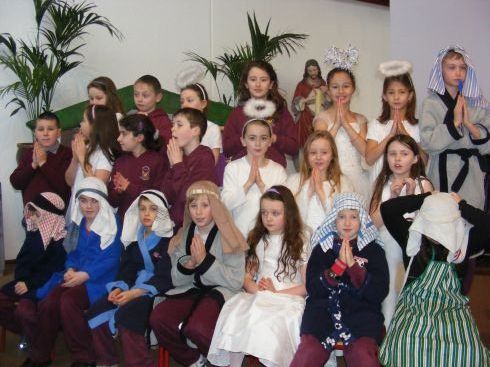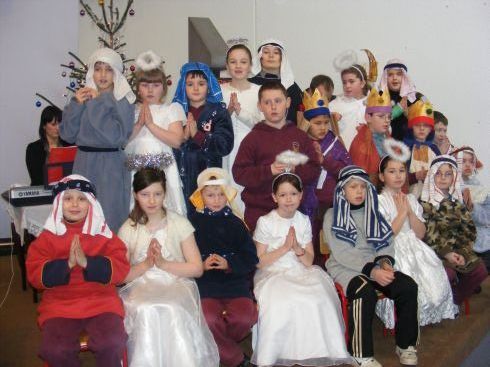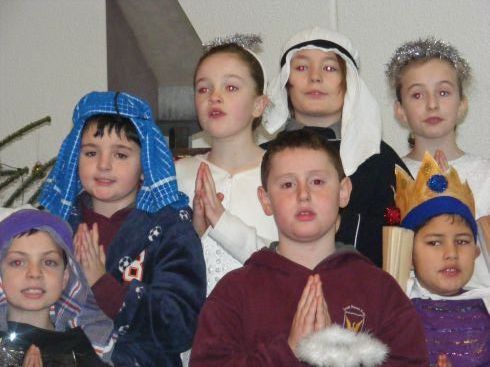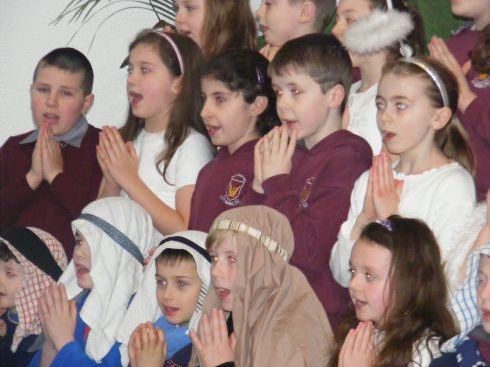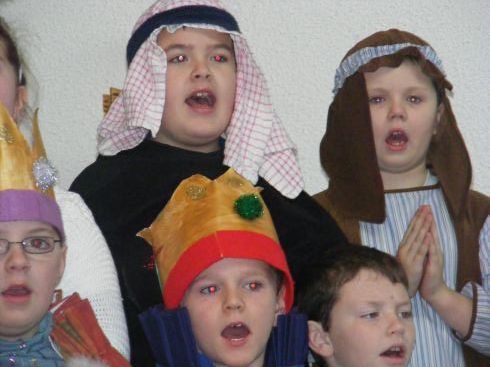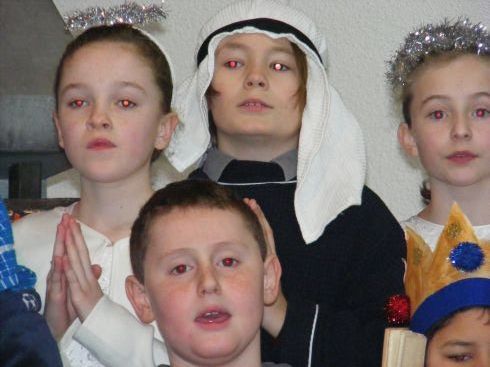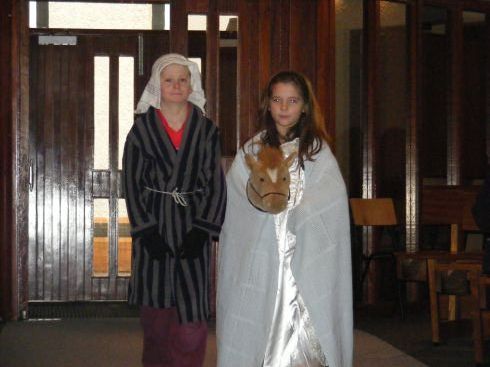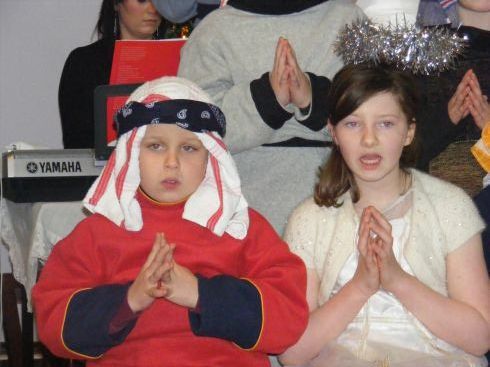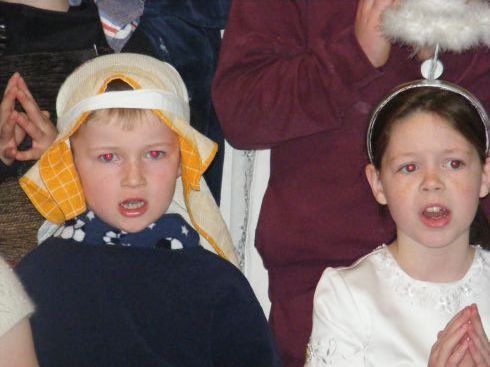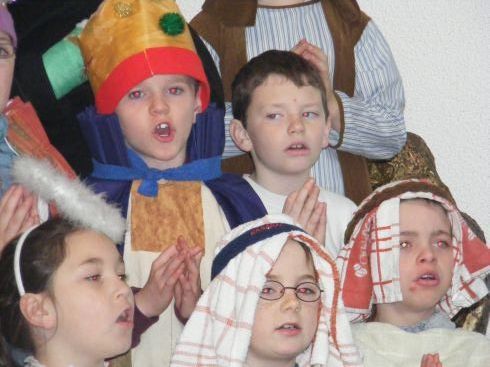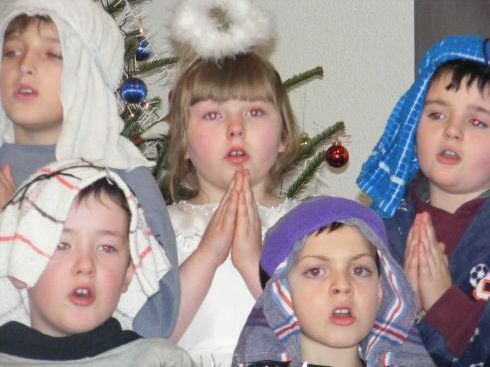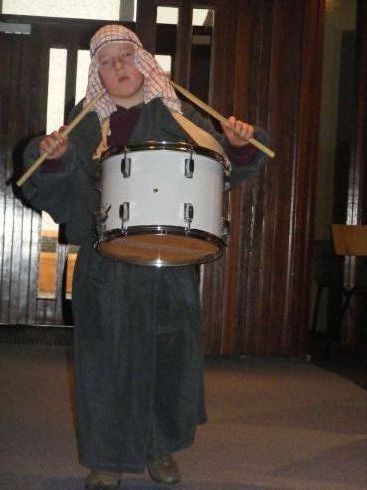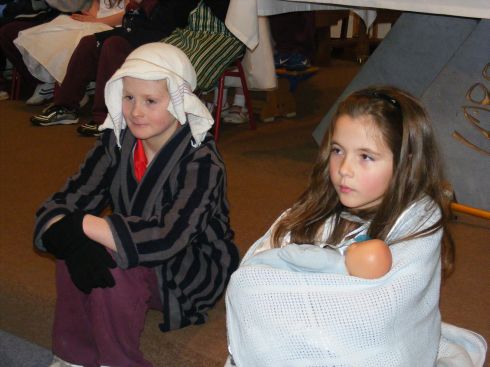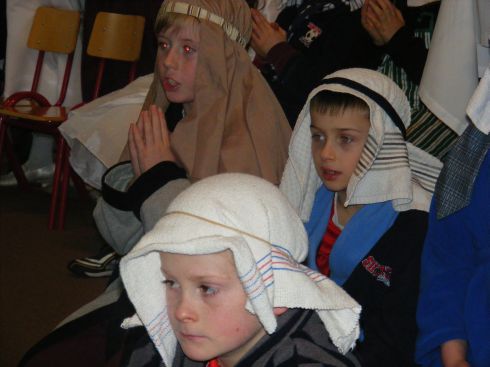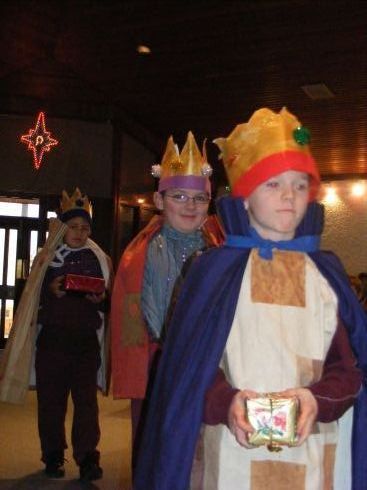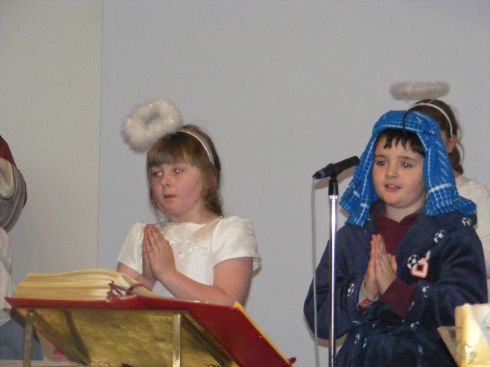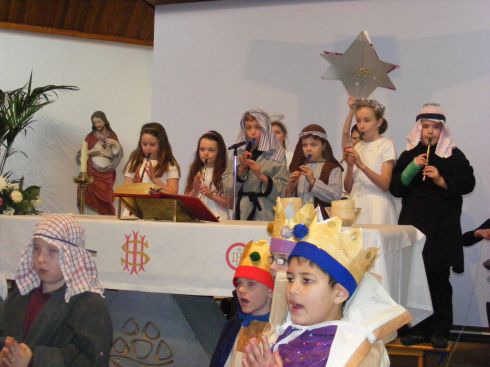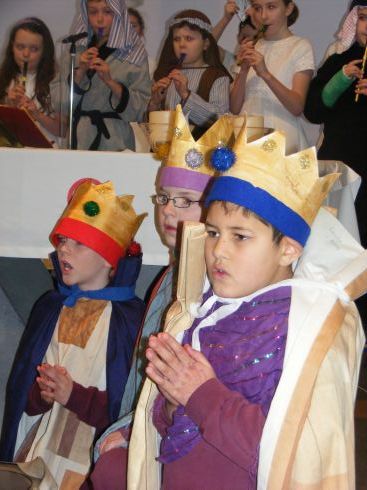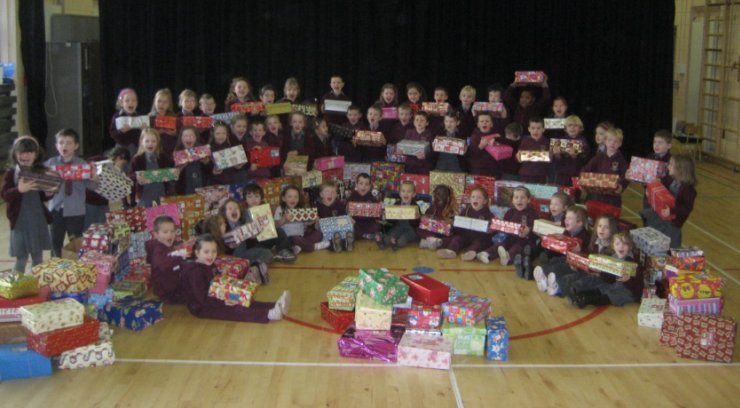 Breaffy N.S. have taken part in the Christmas Shoebox appeal for the last five years.

Over two million of the world's most disadvantaged children have received a Christmas Shoe Box packed with gifts from Ireland. Last year 13,000 shoeboxes came from Mayo. They went to needy children from Romania, Belarus, Croatia, Ukraine, Armenia, Mozambique, Swaziland, Kosova and Zimbabe. Many of these children are in orphanages, "Street -Kid" shelters, hospitals or in families stuck in the poverty trap. It brings hope ,joy and happiness to each child.
Thanks to all the children and parents of Breaffy N.S. for the generous contributions they have made to the Christmas Shoebox Appeal and for the time, effort and love they have put into preparing the shoeboxes.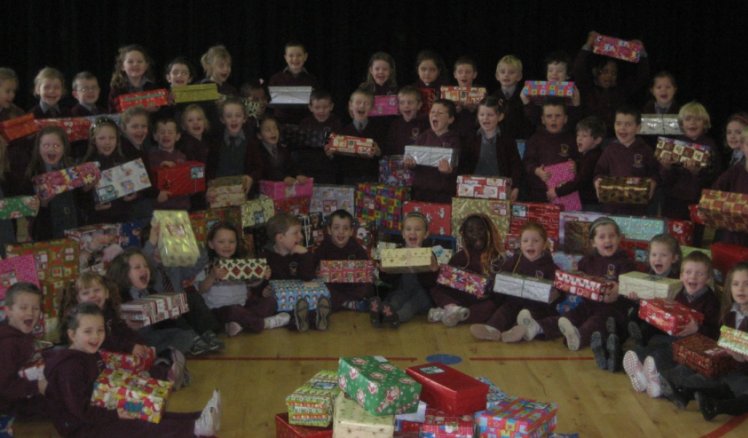 Christmas Concerts 2007
We are very busy with our Christmas Concerts this week.
On Monday, December 10th the Infant Classes were on stage.
On Tuesday, December.11th it was the turn of 1st, 2nd and 3rd classes.
On Wednesday, December 12th the senior classes took to the stage.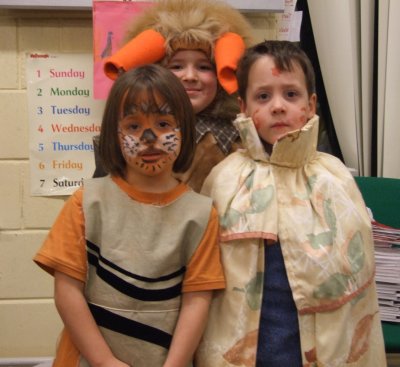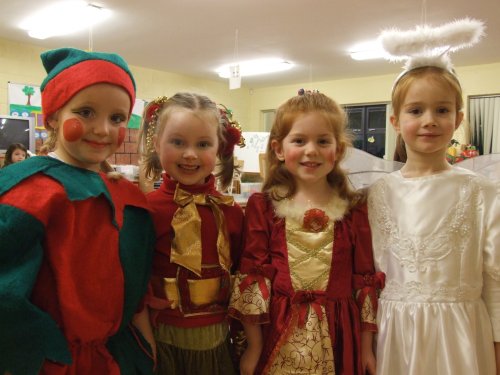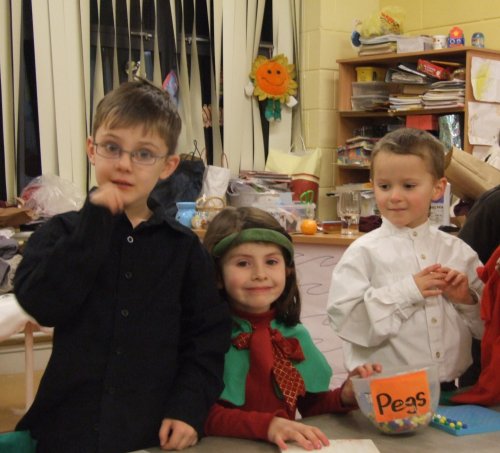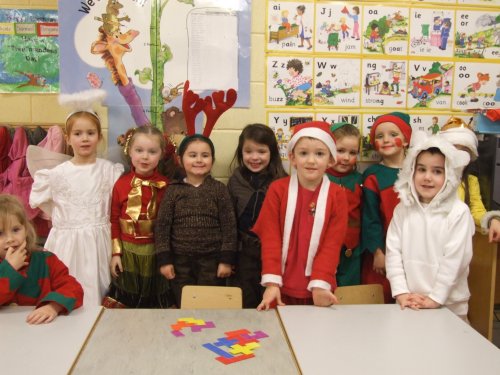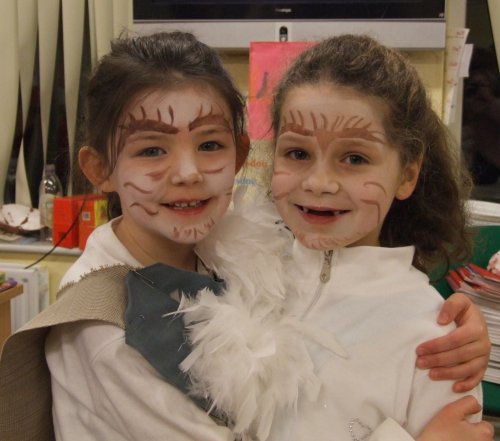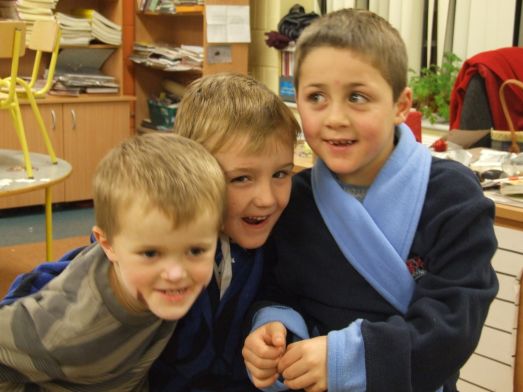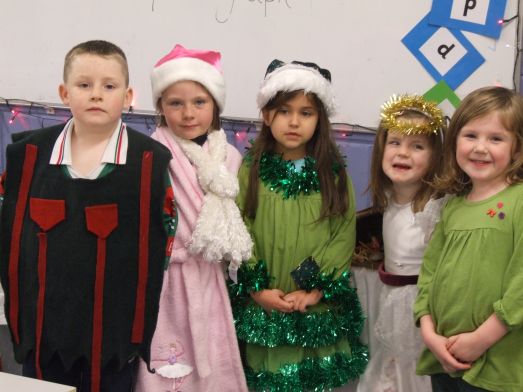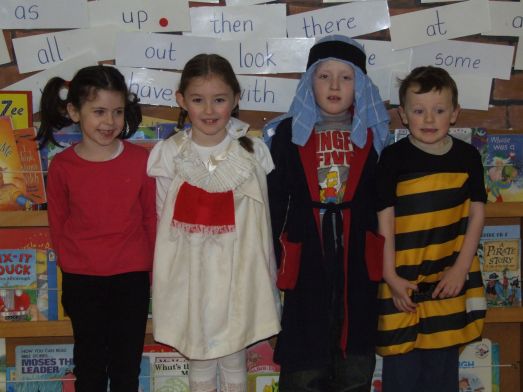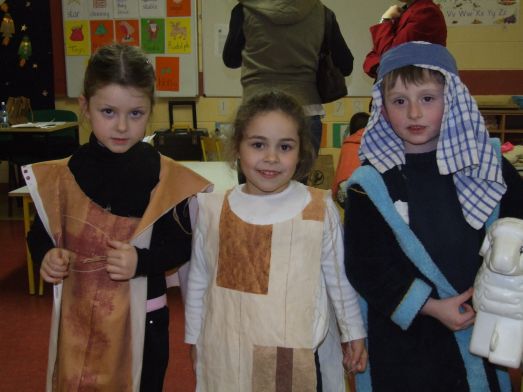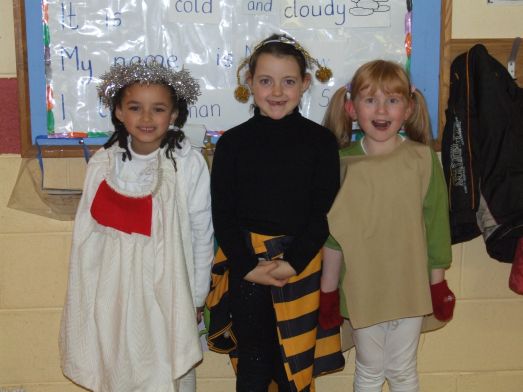 Next on stage were Senior Infants along with their teachers, Mrs. o' Shea and Ms. Nestor. They entertained us the lovely story of the Gruffalo.

"Star of Wonder"
"The Bossy Christmas Fairies"

On Tuesday night, December 11th, Mrs Mc Nea's Class were first on stage. We enjoyed watching them as they tried to put the star back in the sky in time for Christmas.

Next on stage were Ms. Jordan's 1st Class. Mrs. Ryan helped them too!
These children met some very bossy fairies as they attempted to decorate their Christmas tree.

"The Night Before Christmas"
"Mr. Skellybones"

The third show on Tuesday, December 11th, was from Ms. Haverty's 2nd Class. They entertained us with their wonderful dramatisation of that old Christmas favourite, "The Night Before Christmas!"

After a brief interval and the raffle, Mr. Walsh's 2nd Class
got their chance to intertain us. They taught us all about the human body.

Our Final show was "Rock around the Flock"
This beautiful Christmas musical was staged by Ms. Fergus and her class.

First on stage on Wednesday, December 12th, were Mr. Duggan's 4th class.
Their play was called "Frankie and Me"

"The Banshees"

Second on stage were 5th Class.
With the help of their teacher, Mr. John Moran, they told a very entertaining tale about banshees!

Finally, 6th class got their chance to entertain us!
Under the guidance of their teacher, Mr. Grealis, they presented
"A Wake in The West"