---
Fun in the sun for the "Big Toddle"

On Friday 2nd June the children from the Snugboro playschool took part in a fundraiser for the charity Barnodos. They undertook a half mile walk in glorious weather conditions under the supervision of their brilliant teachers Bernie, Melissa & Lorraine. Some of the parents joined in the fun too. The teachers, parents & the children had a great day. The children continued the day by performing songs & dances for the parents. A grand total of &euro700 was raised for the worthy cause. Well done to all involved.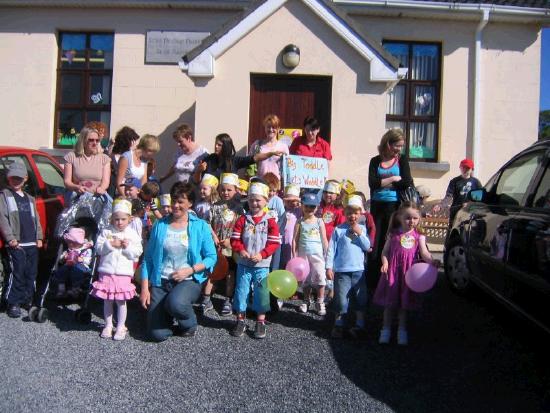 Snugboro Preschool Kids get ready to toddle!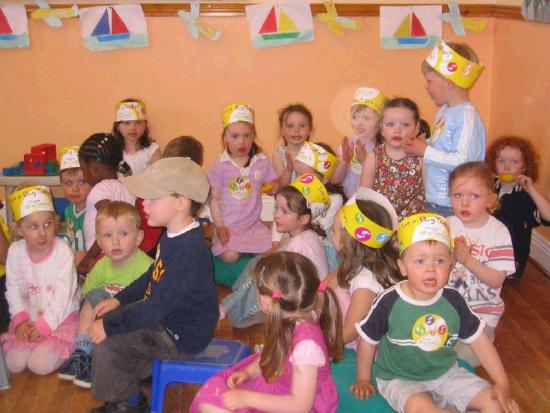 The kids did a little performance for their parents after their fundraising walk.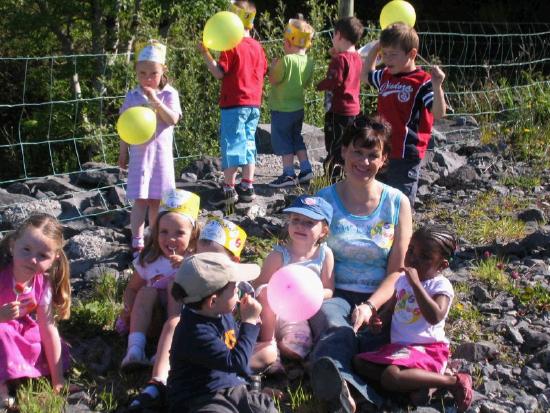 A little rest along the way.
© Copyright 2006 by the author(s)/photographer(s) and www.castlebar.ie

Top of Page