---
Over 38 artist from all over the county some as far away as Dublin, have responded to the call to support the Castlebar Rotary Club Art sale in conjunction with the Mayo Pink Ribbon Appeal. The sale is being held in Breaffy House Hotel this Thursday 7th December.
There will be 100s of art works on sale for this one night only. Many of those works have never been seen before. This is a genuine opportunity to see and purchase work from many of the known and hidden talents of Irish art. Professional and amateur artists are coming together to support this excellent local Charity.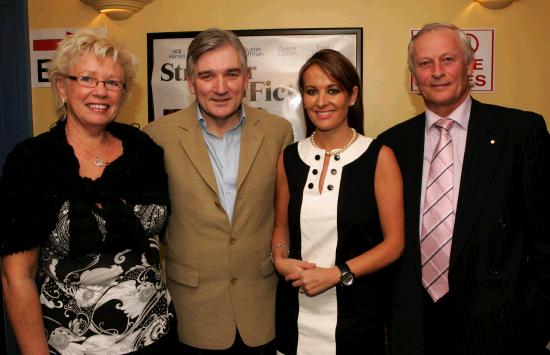 Ans de Koning (left), one of the professional artists who will exhibit at the Rotary Art Expo event with her husband Arnold Wymen (right) and Henry and Bernardine McGlade at the launch of the Art Exp Sale in Mayo Movie World. Pic: Michael Donnelly
It is an ideal opportunity to purchase that special gift or treat yourself to an original work of art.
Artists from the region include Ans de Koning, Pat Goff, Michael Coleman, Sally McKenna, Bernie Prendergast and Irene Hegarty.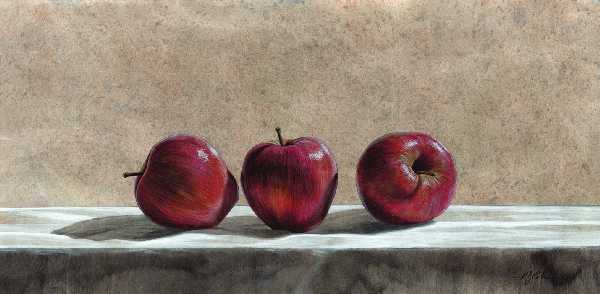 Apple triple portrait by Michael Coleman
Doors open at 7pm so come on time and get the early view of this fine body of work. There will be an admission fee of €10.
The evening also affords an opportunity to talk directly to the artists and gain an insight into their work and where they get their inspiration. Enjoy a glass of wine and sample some cheese while viewing.
A big attraction on the night will be a Watercolour Demonstration by professional artist Harry Feeney. He is currently under contract with TG4 and his new art show "Relax with Watercolours" will be televised next Spring. Harry has agreed to allow Rotary to raffle his Expo painting with proceeds going to charity.

Castlebar Rotary is delighted to be able to offer its support to the Mayo Pink Ribbon Appeal which raises funds for Breast cancer in Mayo.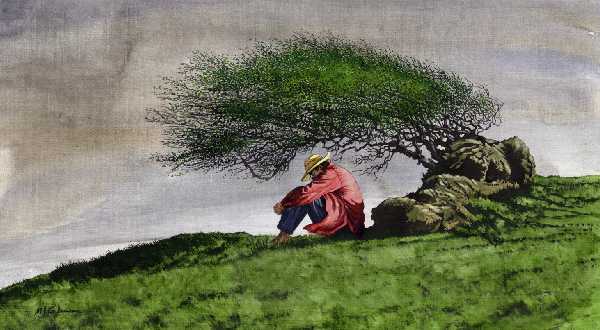 Sanctuary by Michael Coleman
© Copyright 2006 by the author(s)/photographer(s) and www.castlebar.ie

Top of Page