Summer is back for the remainder of the week in Castlebar
Hurricane Season on The Bulletin Board!
All five turbines are now in place and being commissioned.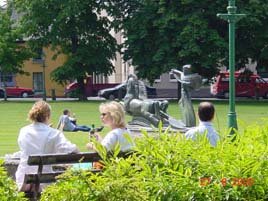 Why not have your lunch on the Mall today?
---
Mayo Women's Refuge: Local help is available: Safe, secure accommodation and a supportive, non-judgmental environment for women and children escaping violence in their own home.
Castlebar Credit Union: Save with your local Credit Union. Why should you join up?
Mayo General Hospital: New maternity unit now open. ParentCraft Classes at your local hospital.
Castlebar Old Photos: Check out Early 1900s photographs of Castlebar's streets.
---
4-teens - Our online Teenzene: The teenzene is here with all the latest chart news, concert updates, reviews, games, popstar profiles and a lot lot more. Mail us your reviews of CDs,singles,movies, & computer games to teenzene@castlebar.ie


Castlebar Cinema: Check out what's on in the cinema this weekend.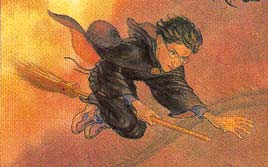 The New Harry Potter: What 4-Teens thought of the new Harry Potter Book - The Goblet of Fire.

---
The 'Yeller' Pages: The business directory has been updated recently. With over 1000 listings it provides a useful source of contact numbers and businesses in Castlebar. If you are not listed and have a local business let us know - listings are free!
---
Desperately Seeking Castlebar Relations?
Try our Castlebar Roots message board - track down your ancestors.
Photo Gallery: Some recent Castlebar photos in our ever expanding photo gallery.
Castlebar Nostalgia: It ain't what it used to be. Post some memories to The Nostalgia BB for discussions on the rare ould times in Castlebar!