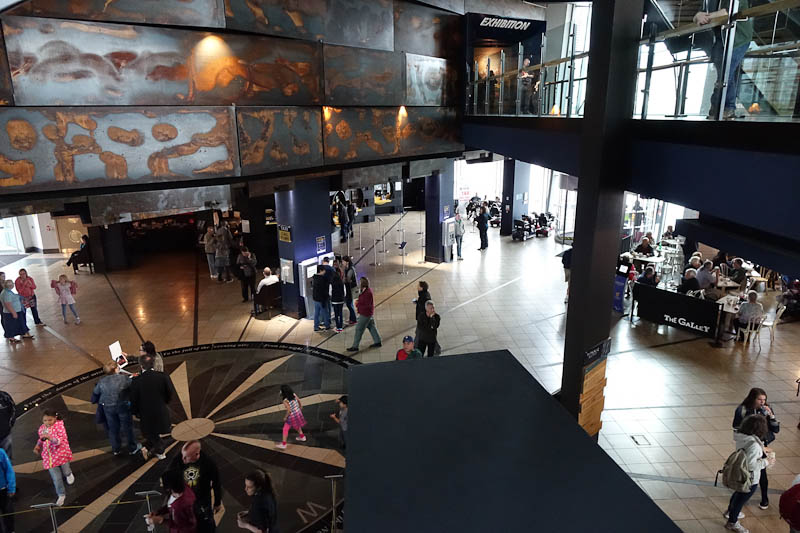 The centre is on the site of the shipyard where Titanic was built.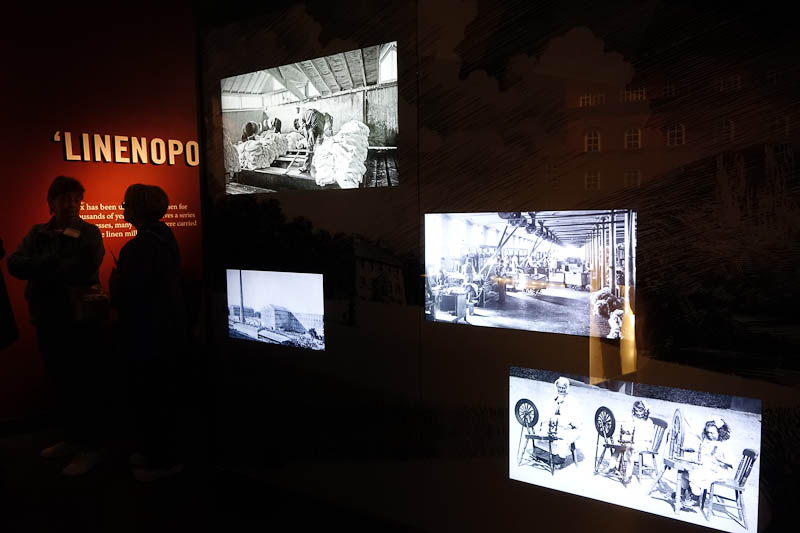 Early 1900s Belfast - Linen was important there as in Castlebar.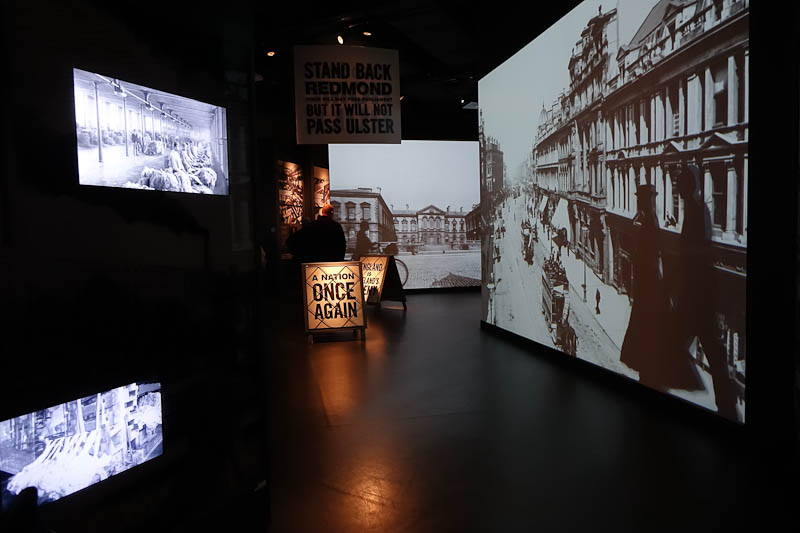 Setting the scene.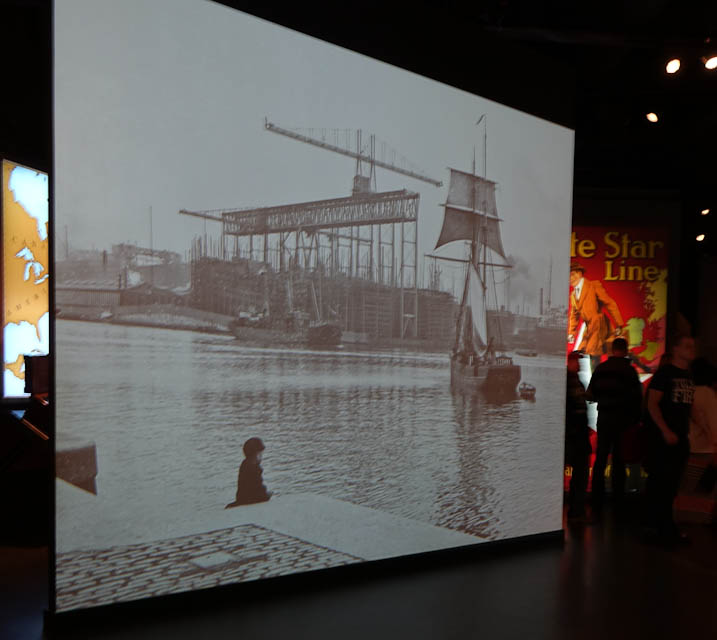 The Gantry is still there today - a protected structure.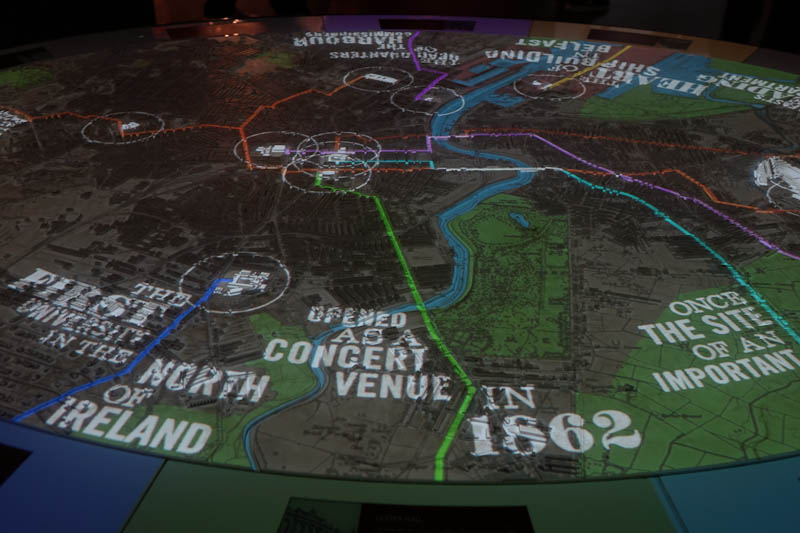 Interactive displays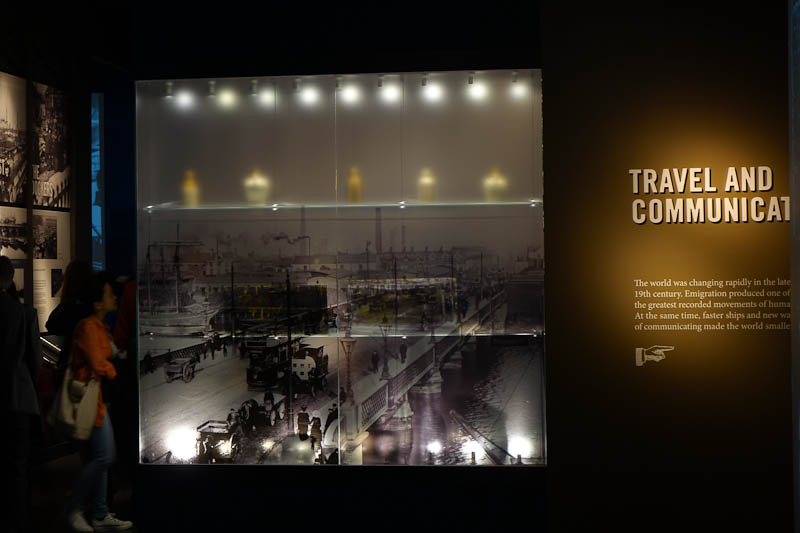 Travel and communication were different in 1912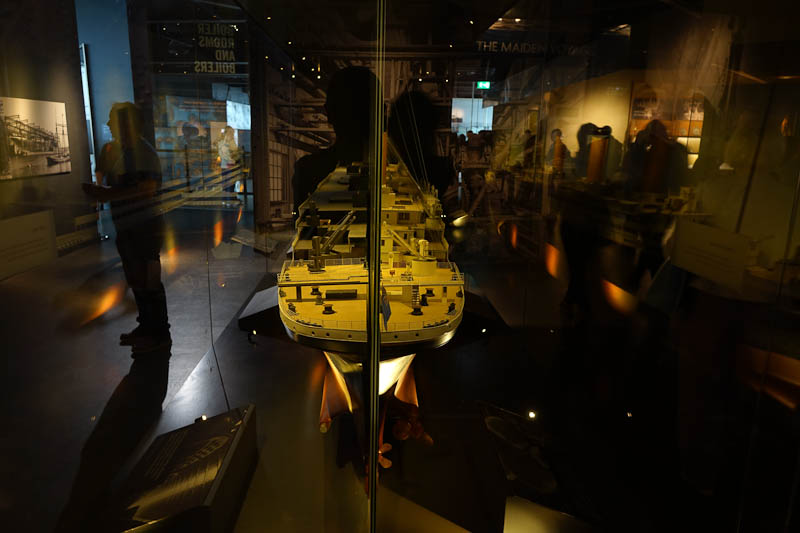 Scale model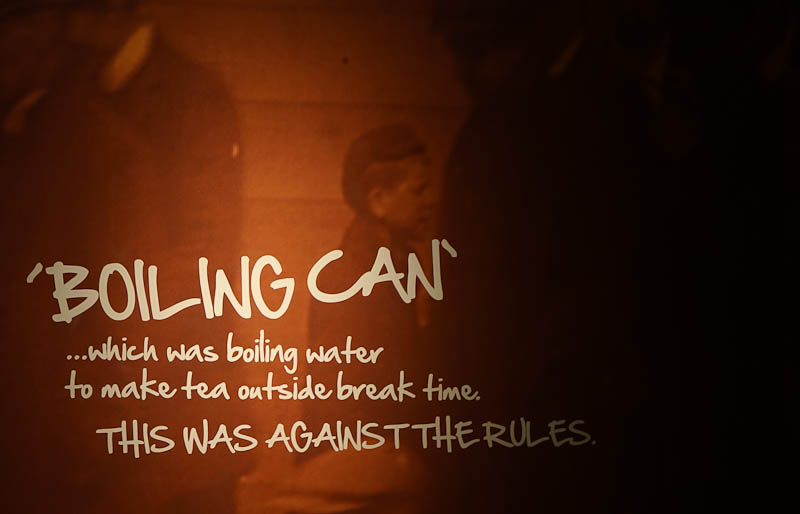 Shipyard Rules - take the ride down through the shipyard outlining the construction techniques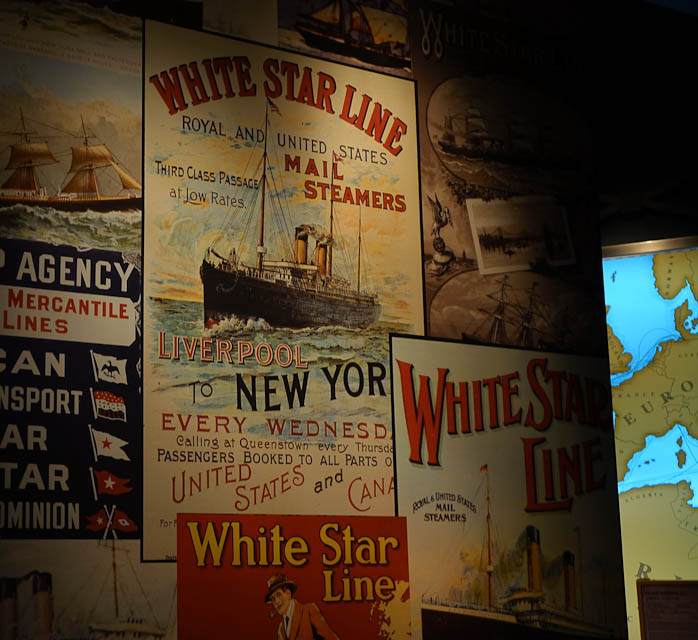 White Star Line posters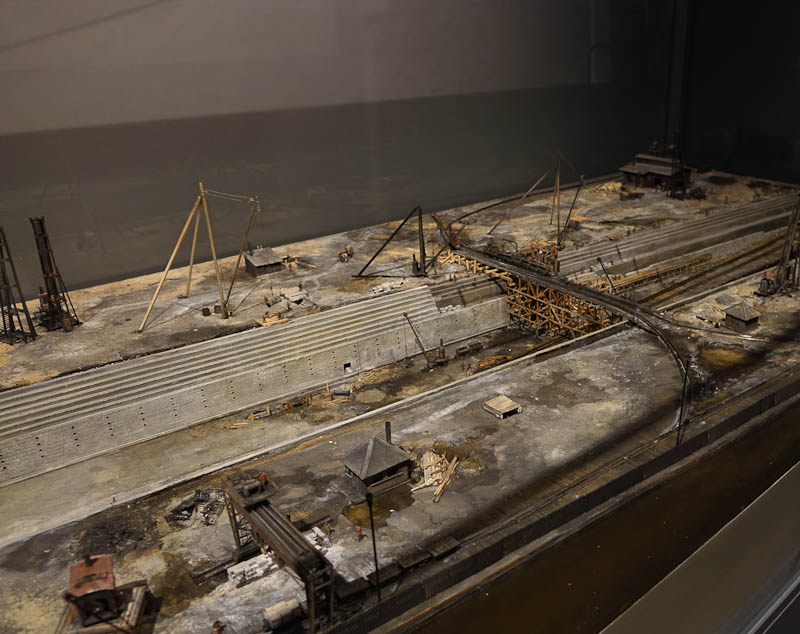 Model of the shipyard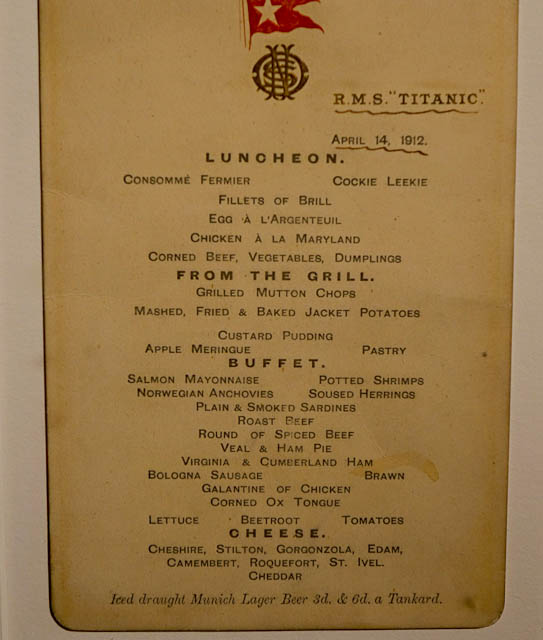 The menu on board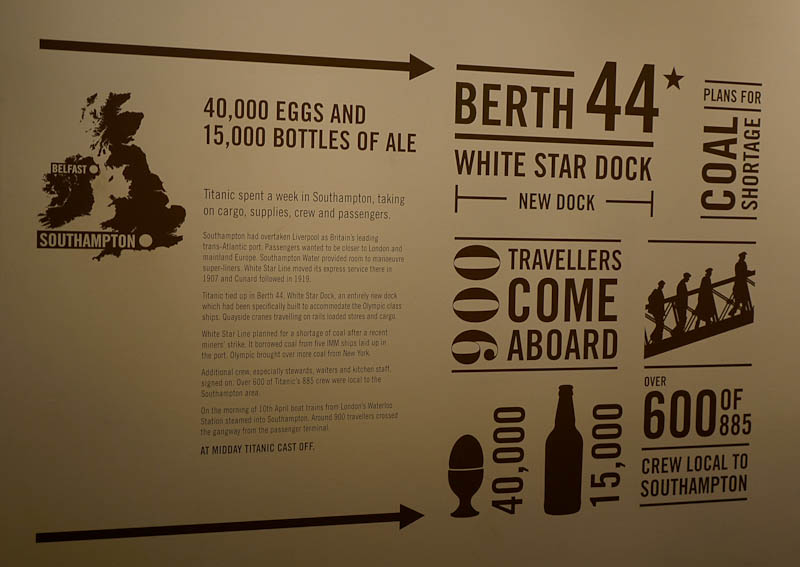 40,000 eggs and 15,000 bottles of ale!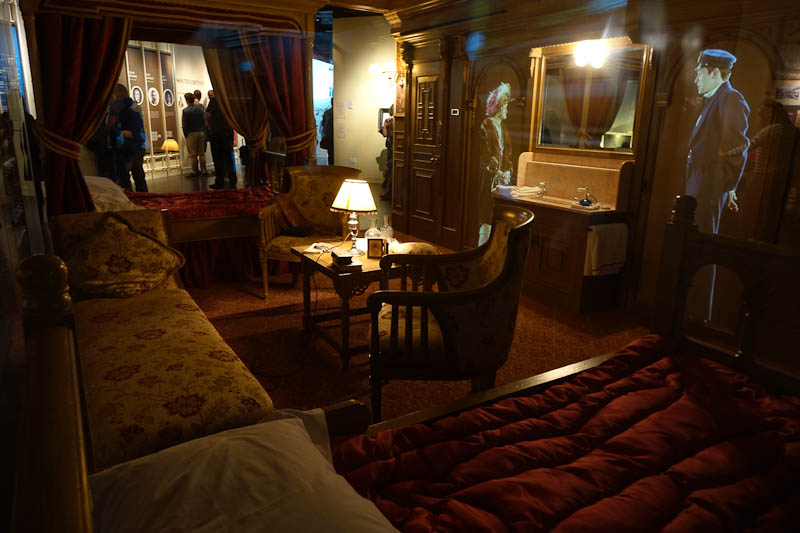 First class cabin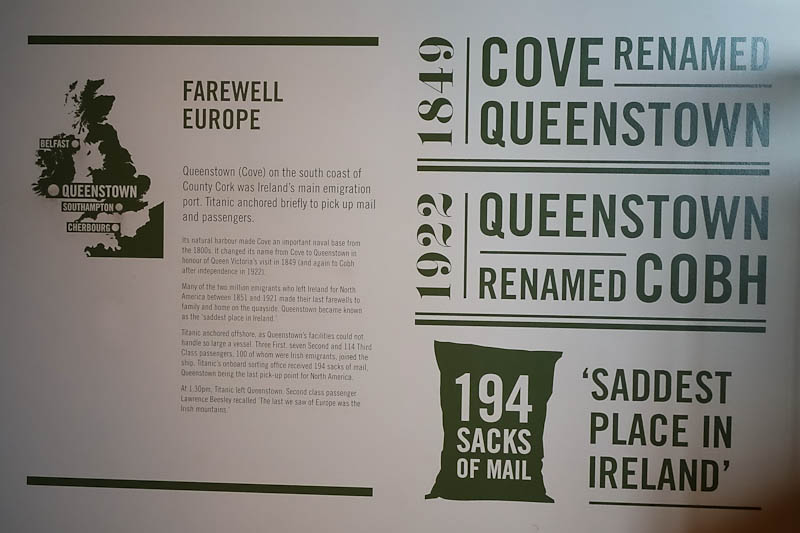 Cobh - last port of call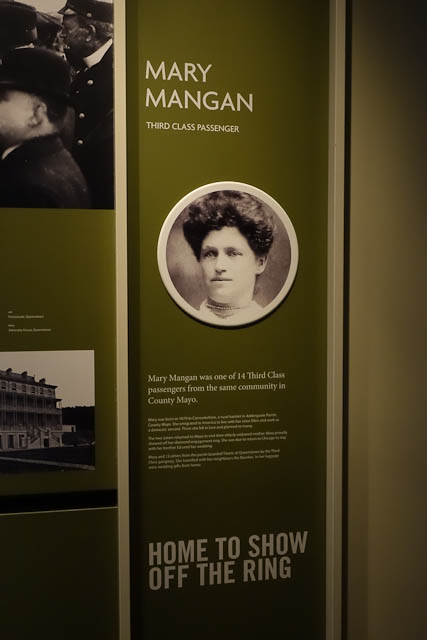 Mary Mangan from Lahardane is highlighted.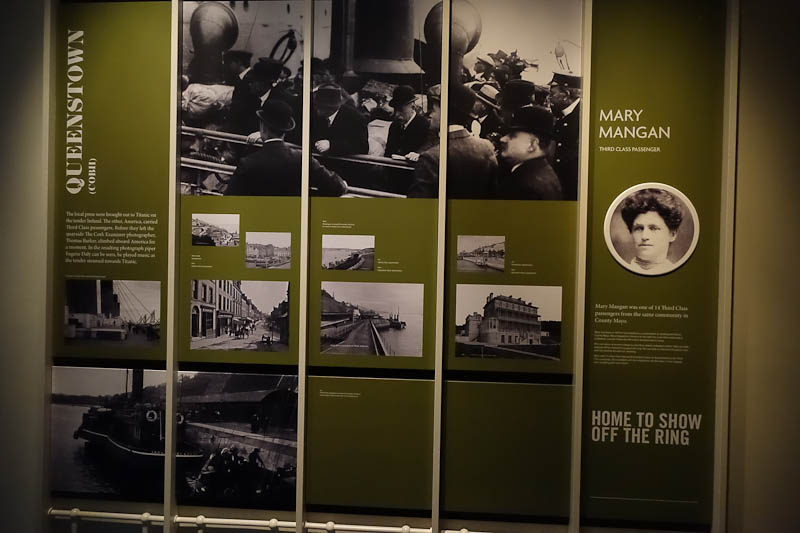 Home to show off her ring - one of the 14 from Lahardane/Addergoole.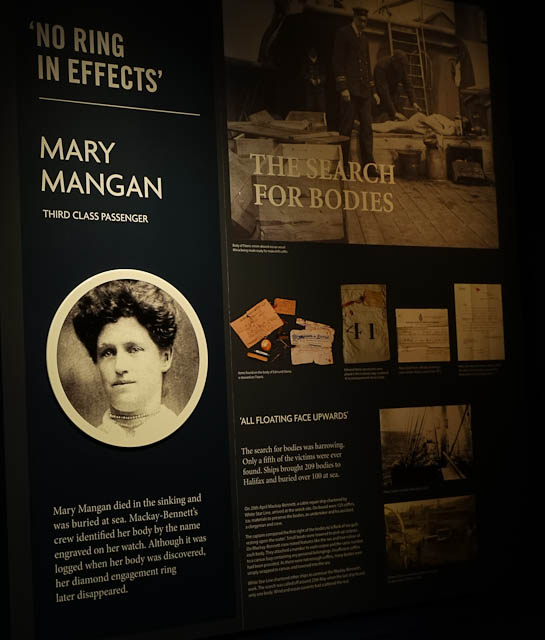 The sad tale of her engagement ring.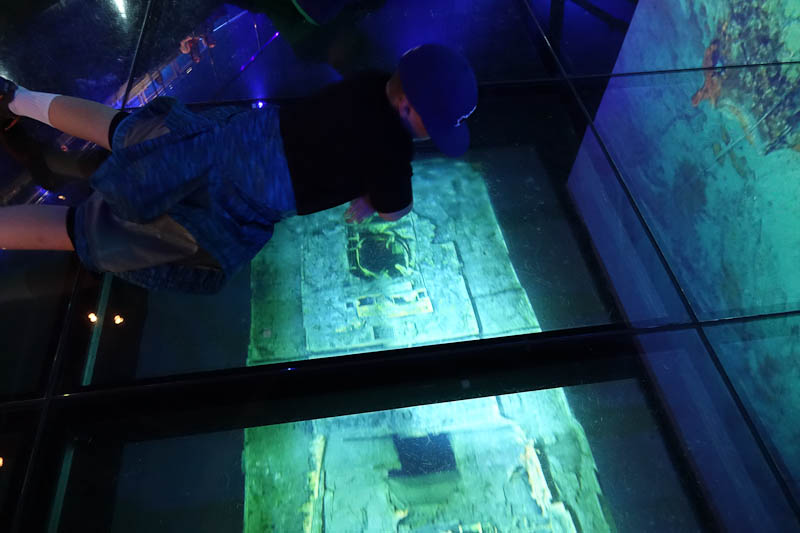 A bird's eye view of the Titanic as she is today split in two half a mile apart this video is viewed through a glass floor.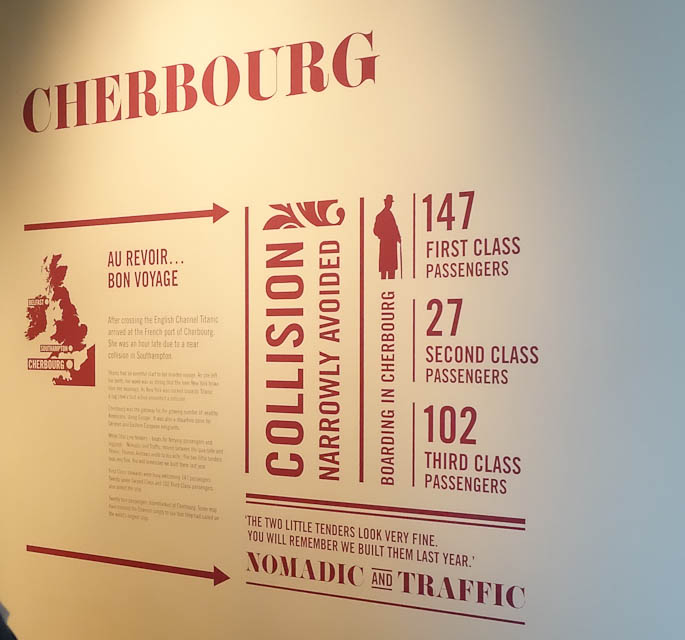 Cherbourg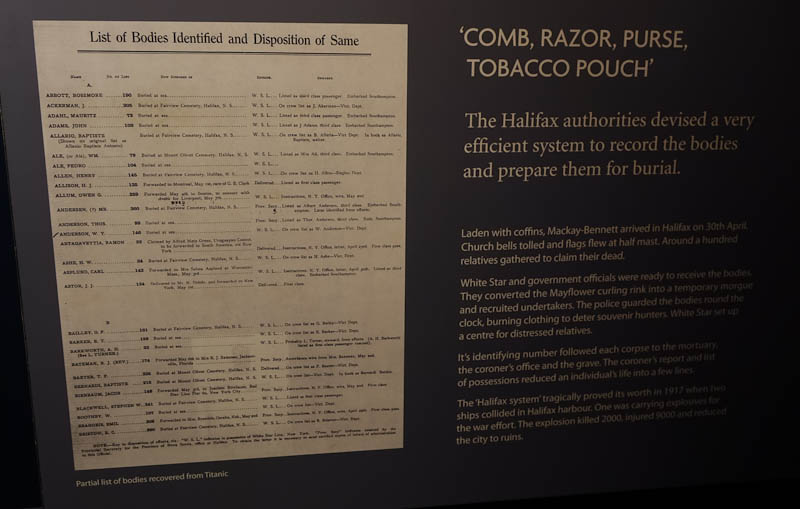 List of bodies identified.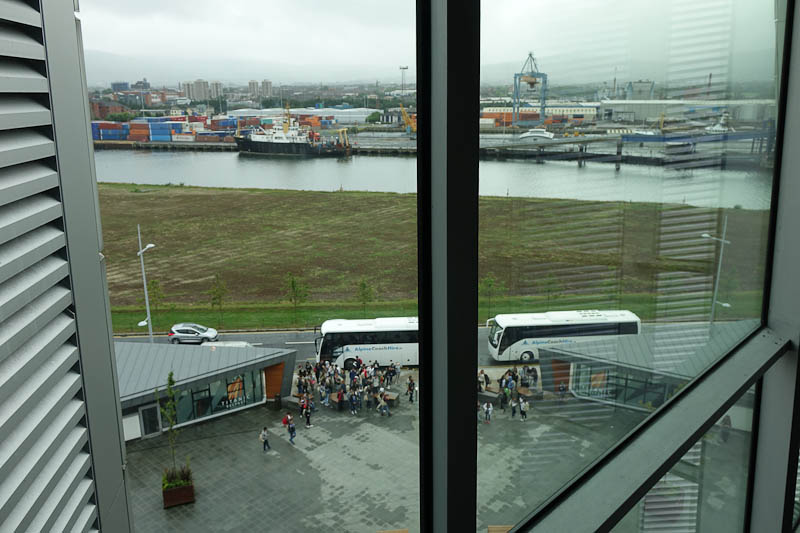 Buses bringing more visitors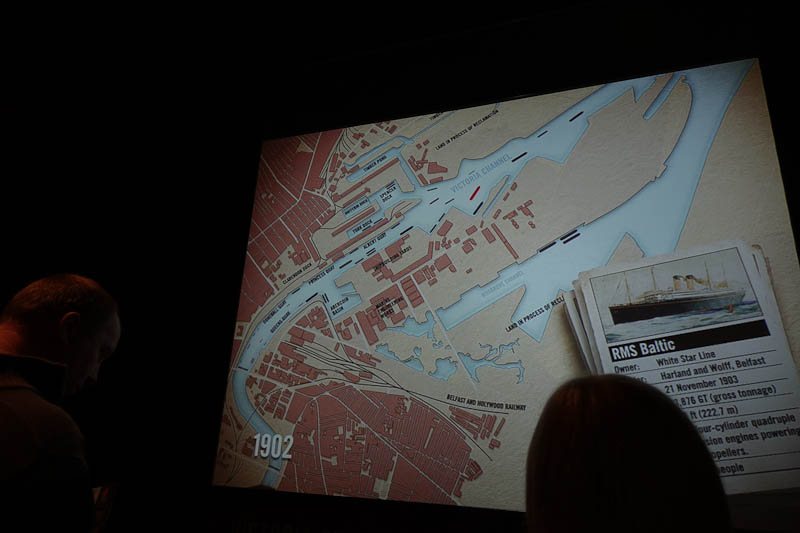 Map of the Harbour and shipyards
The Lahardane Titanic Memorial