---
Posted by Heros on October 06, 2008 at 10:23:34:

In Reply to: Mayo Peace Park posted by Good-Fellow on October 01, 2008 at 12:55:36: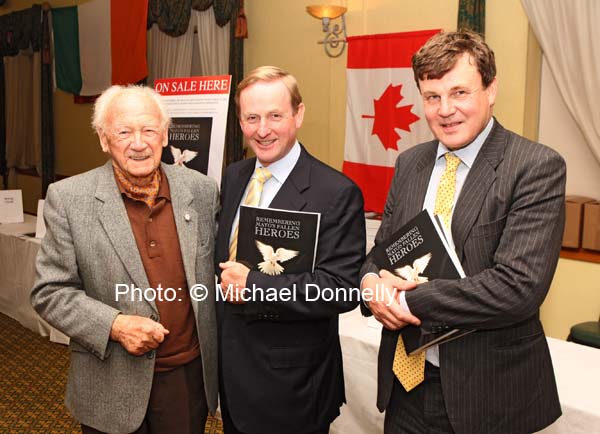 Pictured in the Welcome Inn Hotel Castlebar at the launch of Michael Feeney's book 'Remembering Mayo's Fallen Heroes', from left: Alan Robinson, Killala, who fought in World War 2 ; Deputy Enda Kenny, Leader of Fine Gael; and Peter O'Borne, Daily Mail. Photo: © Michael Donnelly.
See yer man on the left, I spotted him in Johnny McHale's after the book signing, he stood for the evening, never needed nor looked for a chair and I was informed that night that he was a sprightly 91 years of age!!!
Apparently he keeps himself active, goes swimming three times a week up in Killala too, mighty man, come of us who're half his age could probably do a bit more to keep hale n hearty ;-)