---
[ Follow Ups ] [ Post Followup ] [ Old Photos] [ Castlebar.News] [ Castlebar Nostalgia Board ]
---
Posted by NukeML on July 02, 2003 at 06:36:54:
In Reply to: Castlebar's ring forts posted by NukeML on July 02, 2003 at 06:25:36: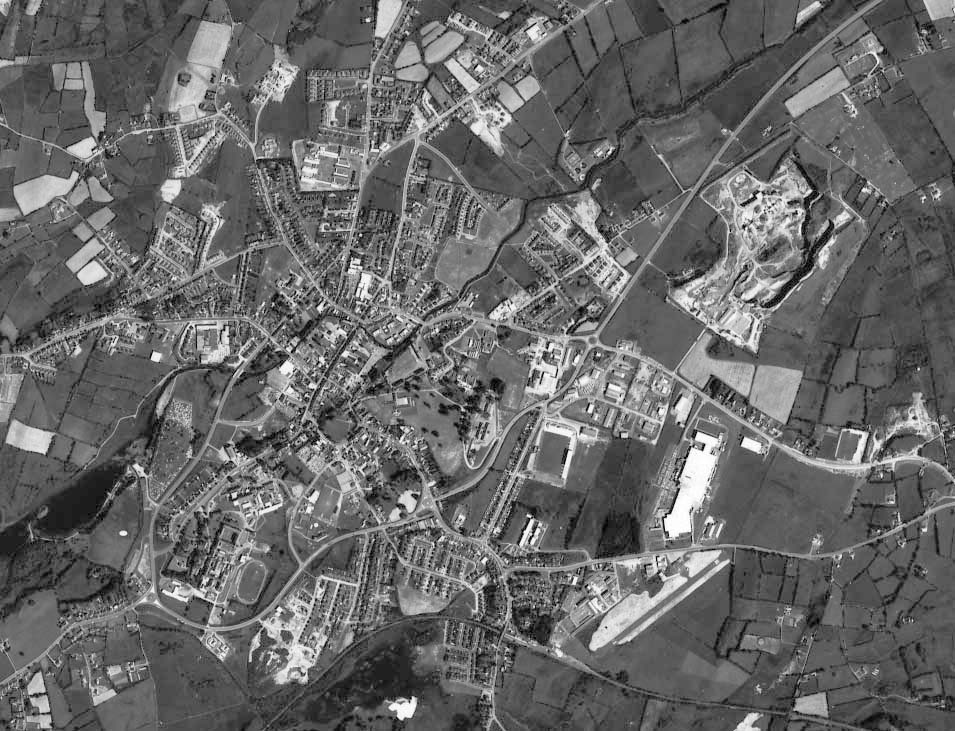 The Industrial estate is just below the very center of the picture. McHale Park and McHale road are obvious, as is the roundabout close to Roadstone in the top right. The ring road runs from the Moneen roundabout down to the left side of McHale road, through the former convent lands. The dark circle close to the ring road my suspected fort.
On an unrelated note, does anyone remember the nuns protesting the construction work on the ring road? RTE even showed footage of nuns jumping on the Caterpillar tracks and Frank Durcan being hit by a JCB bucket.


---
---
[ Follow Ups ] [ Post Followup ] [ Castlebar Nostalgia Board ]