---
[ Follow Ups ] [ Post Followup ] [ Old Photos] [ Castlebar.News] [ Castlebar Nostalgia Board ]
---
Posted by NukeML on July 02, 2003 at 06:25:36: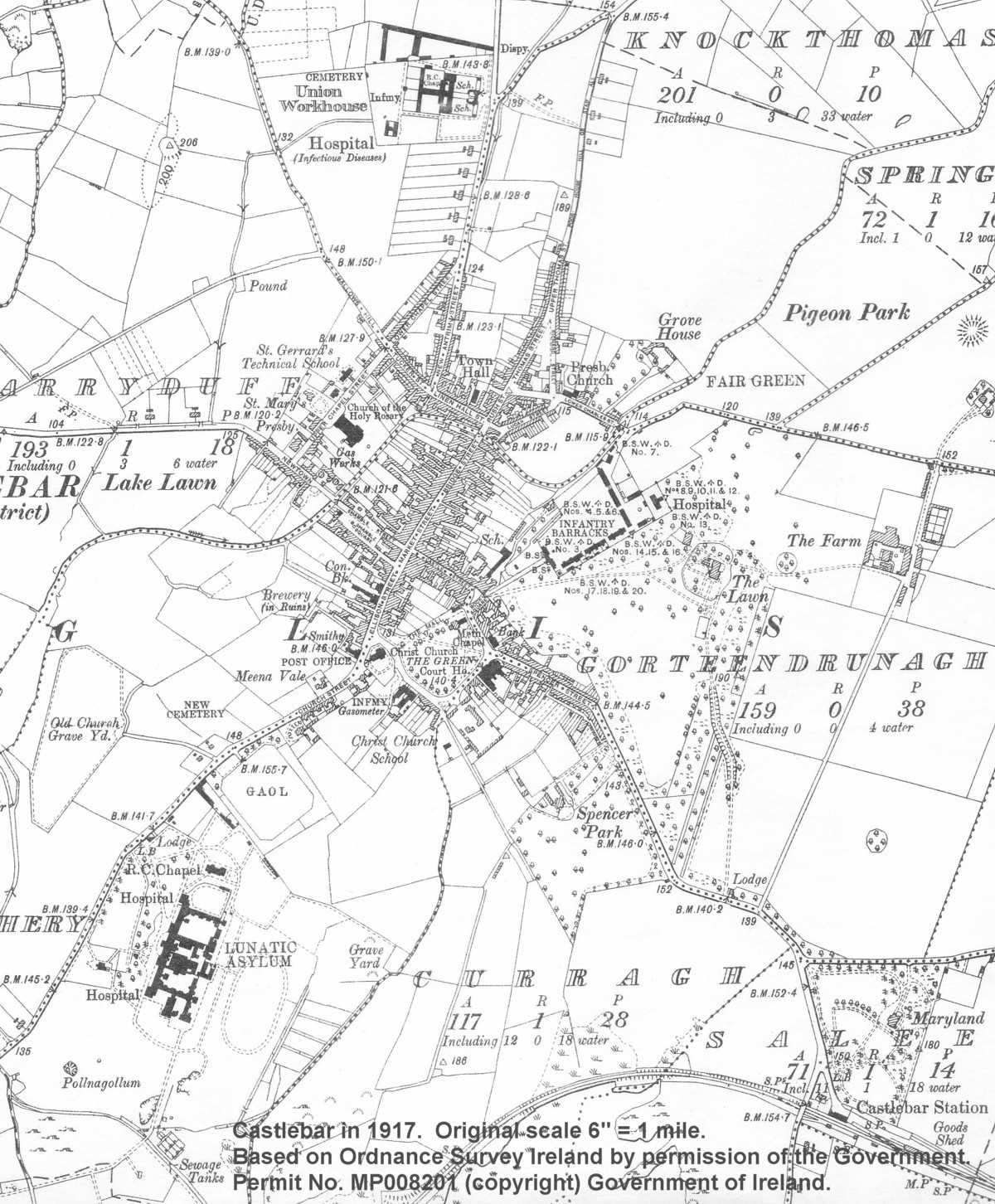 I was looking at some pictures of Castlebar, one from 1995 and another from 1839. In the 1839 picture (linked below), there is a ring fort indicated under the 'D' in Gorteendrunagh. Look for where the map says "the Lawn" and benchmark 243. It seems to correspond closely with a dark patch close to the location of the Moneen Industrial estate on the 1995 map, close to the ring road. Does anyone know if there is a ring fort in that area?
Looking at some of the other maps, it is interesting to note the significance lended to ring forts over the years. In the 1839 map, forts are carefully drawn and shaded. The 1870 map indicates a few by hatch marks. The 1917 map, however, has relegated forts to mere circles with a few trees. Is this trend due to lack of interest by map-makers, or does it indicate a disconnection from culture of some sort?

---
---
[ Follow Ups ] [ Post Followup ] [ Castlebar Nostalgia Board ]