---
[ Follow Ups ] [ Post Followup ] [ Old Photos] [ Castlebar.News] [ Castlebar Nostalgia Board ]
---
Posted by M on July 13, 2003 at 10:07:00: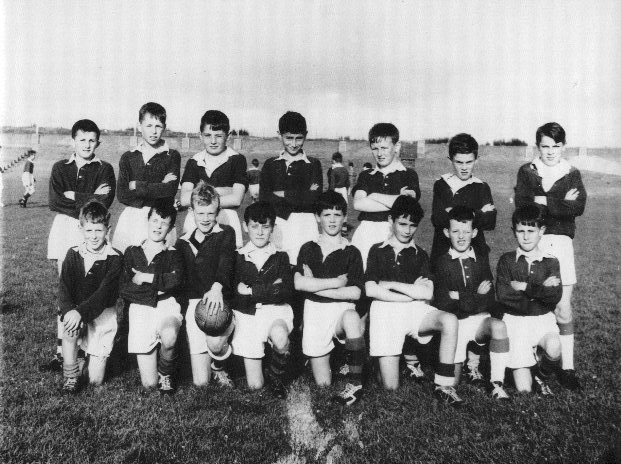 Here's another old team photo - can you put names on the faces? Our correspondent has given the following details:
"The team is an Emmets under 13 team from 1966/67. They defeated McHales in the final that year. Hughie McDonald scored the winning goal!!!"
---
---
[ Follow Ups ] [ Post Followup ] [ Castlebar Nostalgia Board ]