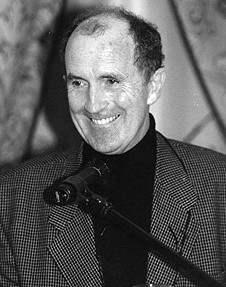 Thomas Walsh

Broadcaster, teacher and writer, Thomas F. Walsh was born near Headford, Co.  Galway, and reared with his brothers and sisters on the small farm that he so lovingly describes in Once in a Green Summer.

So take a trip down Memory Lane with Thomas Walsh in a special lunchtime session at Castlebar Library on Tuesday 10th May, 1.00pm.

In this book, and in his bestselling Favourite Poems series, Thomas Walsh has put together a delightful collection of memories of that vanished world.  The first title in his poem series, Favourite Poems we Learned in School is a collection of the most quoted and most memorable poems we learned in school.  The poems in this anthology will remain with us until we reach the end of our journey in this life, mainly because we learned them when we were young, and consequently they have become part of us. The poems are evocative and they will stir a nostalgic chord in all our hearts.